Calling all models! Are you new to the industry; unsure what your next move should be or which agency you should choose to sign with? Perhaps you are facing an influx of offers and interest, or you are simply looking at making your first steps into the industry and want to choose the right commercial agency to represent the start of your career? The world of promotional modelling is one which has grown exponentially thanks to the likes of Kate Moss and Kendall Jenner, whether it's the catwalks of London Fashion Week, the high-end designers looking for models for events, or else more low key promotional modelling jobs for countless brans all over the world. So, how can you sort through the countless commercial modelling agencies and their promises, and determine which is the right avenue for your career?
DO – Use your contacts and connections as much as possible
Modelling is big business and knowing the right people can mean the difference between battling 100 other models for one gig, and simply stepping through the door and straight into an event model role.
Here at Elpromotions we do our best to provide a fair and unbiased casting session for each role, but the truth is that many promotional modelling agencies work on a "who you know" basis. Our advice? Spend time researching and finding out more about legitimate promotional agencies with a good reputation among other models, and then work on creating contacts and networks associated with those reputable agencies.
A legitimate modelling agency will never ask you for a joining fee
Promotional agencies will be listed under online review sites such as Trustpilot and Glassdoor – use these resources to find out more from insiders!
DO – Know the industry
As one of the industry's leading boutique event and model staffing agencies, we know exactly what brands are looking for when they hire a model or promotional member of staff.
They want someone who will represent their brand in the best possible way – someone who will engage with their target audience effectively, who will entice passers-by in to learn more, and someone who is able to answer challenging and repetitive questions in a way which best reflects the brand values.
Knowing all of this – and more – is what will take you from inexperienced novice to full blown commercial model – able to walk into any interview or audition and understand exactly what the casting director or promotional staffing agency is looking for.
DO – Know your style
And then there's your own individual look. Every model on our books has their own unique style – the beauty of commercial modelling is that every look has the chance to be recognised and celebrated, it is simply a case of matching the right job with the right model.
The most successful modelling careers are built on a knowledge of the market which matches your look – and you shouldn't have to do this alone. The very best commercial modelling agencies are there to support you, and should be able to guide you into jobs which compliment your style – not those which try and force you into a role which is not suitable for you.
On your hunt for the top modelling agency for you, really think about what joining that agency will do for you. How will they point you in the right direction towards jobs which celebrate your individuality? Do they specialise in your looks or experience? Do they work with the kinds of brands which you would be proud to represent?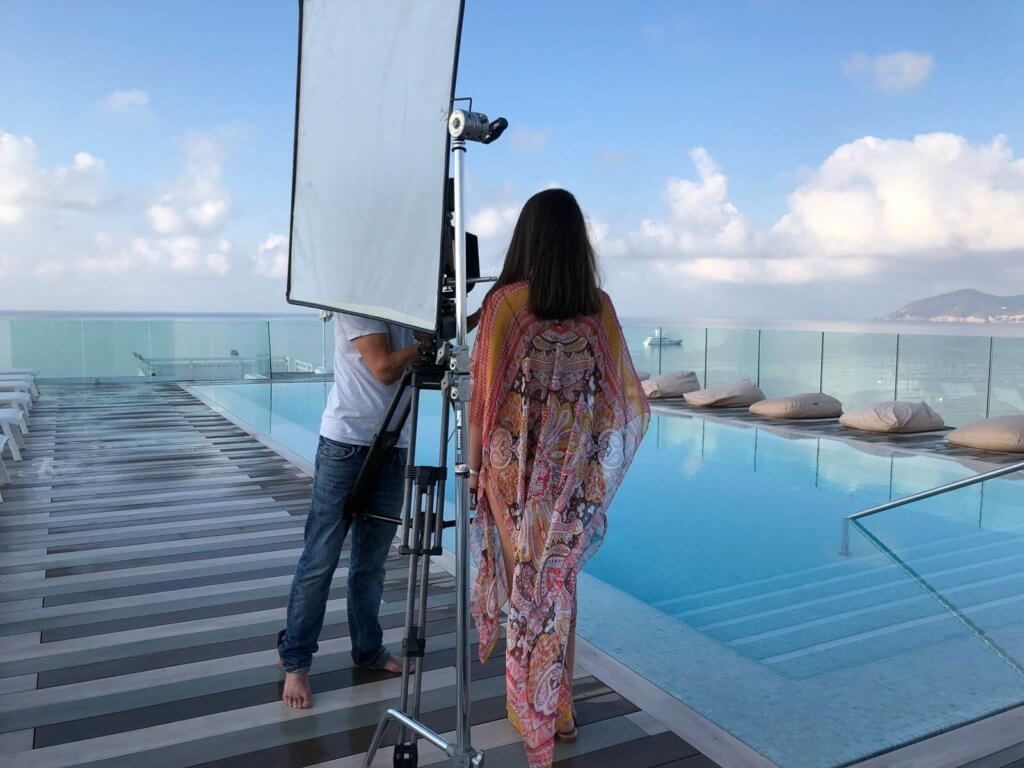 DO – Believe in your career
As you begin your journey into the world of commercial modelling, finding the best possible agency to represent you through those first jobs can be the best thing to happen to your career – and we think that could just be us! Based in London and Ibiza, we specialise in event and promotional models for a range of clients and opportunities – follow us on our social media channels to see what exciting projects we are currently working on! More than anything, here at Elpromotions we love a chat, and would be delighted to hear from you – simply complete an application form and let us know a little more about you!
Drop us an email on
info@elpromotions.co.uk
or simply call us on +44 333 011 5463