The COVID-19 pandemic has caused disruption across all industries; from events to tourism, retail, hospitality and the corporate sector. Since the pandemic began, and as we look towards a future shrouded by "the new normal", it has become obvious that the way brands communicate with their customers and clients has got to change – embracing a shift in online engagement and conversation as a new means of targeting, attracting and marketing to the right audiences. Above all, brands are facing an increasing pressure to stand out.
But amid the uncertainty and the concern for the world's economy, a beacon of light has begun to shine through – a light that says This Will Pass. Stores will reopen, the hospitality and events industry will boom once again, and travel is set to restart in time for the summer – with the Ibiza lockdown already making waves with announcements that the tourism season on the island of Ibiza will reopen by the end of July.
What does this mean? It means that when the world starts to reopen, every brand out there will be vying for crucial marketing space and social media presence, in an attempt to bolster their activity and stand out in the eyes of their customers. One way to do this is with a brand activation event, and where better place than the home of extravagance and celebration – Ibiza.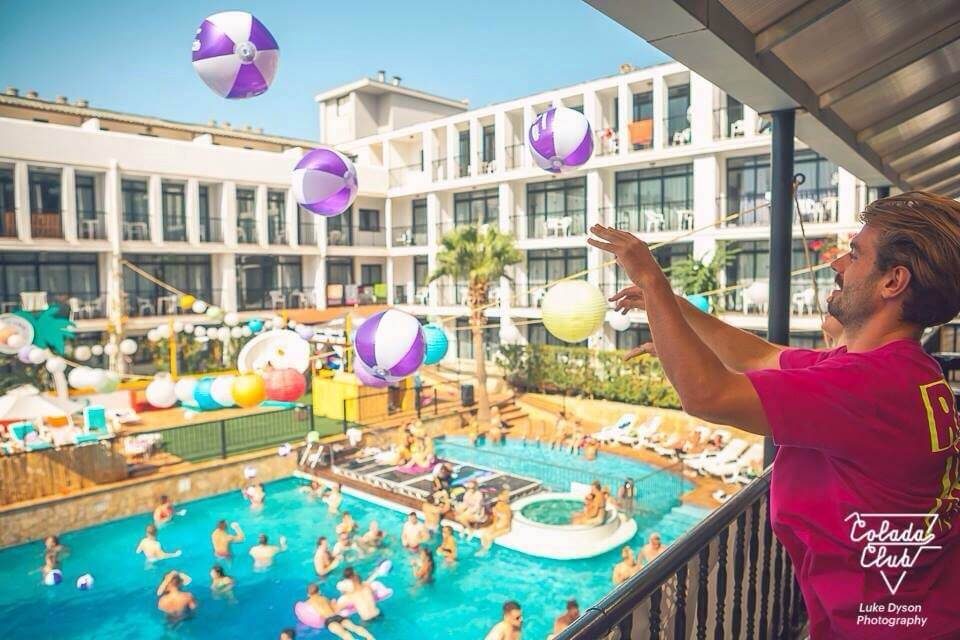 The value of Ibiza in light of brand partnerships
Ibiza has long been renowned as the destination for party-goers; boasting the best DJ's, the best club nights, and the best guest lists in the world. Celebrities flock to Ibiza for their annual girls' holiday or lads' trip, and our social feeds and magazines are often filled with sunshine shots from the shores of the island as they share stories of late nights and extravagant cocktails. In fact, most recently Ibiza has been the subject of a whole new type of popularity – with Netflix show 'White Lines' bringing the spotlight on to Ibiza and casting an even wider net around the potential for new tourists to flock to the island when it reopens, in search of the atmosphere depicted in the now-popular tv series.
But that's not all Ibiza has to offer. Since the early 2000's, Ibiza has been recognised as the home of another type of advertising – and that's launch events and brand activation strategies.
After all, with more than 100 miles of coastline, 50 different beaches and over 6 million tourists visiting the island every year – their pockets filled with holiday funds and very little competition – where better place to cause a splash with a brand or product launch?


How to harness the power of Ibiza to create success for your brand
Despite the value of Ibiza marketing and the potential for experiential campaigns on the shores of the Spanish island, success still depends on a couple of key criteria:
High quality products and services
A great user experience and high level of engagement
A winning marketing strategy
Launching in Ibiza provides a high level springboard for your brand or product, but before you even set foot on the shores of the island, you need to have a great product or service to offer, and a winning strategy which is underpinned by targeted marketing and high user engagement.
While the product itself is up to you, understanding the value of an Ibiza partnership launch is what will make or break your launch – and that's where Elpromotions Ibiza comes in. With the seasoned experts from Juce Ibiza close by, boasting years of experience in promoting and selling everything from services to products to the tourists of Ibiza, our multilingual team and well-trained experiential staffing agency can turn your marketing strategy into a fully functional machine – capturing the attention of tourists from all over the world and creating the splash your brand needs to stand out in a sea of attractions and distractions.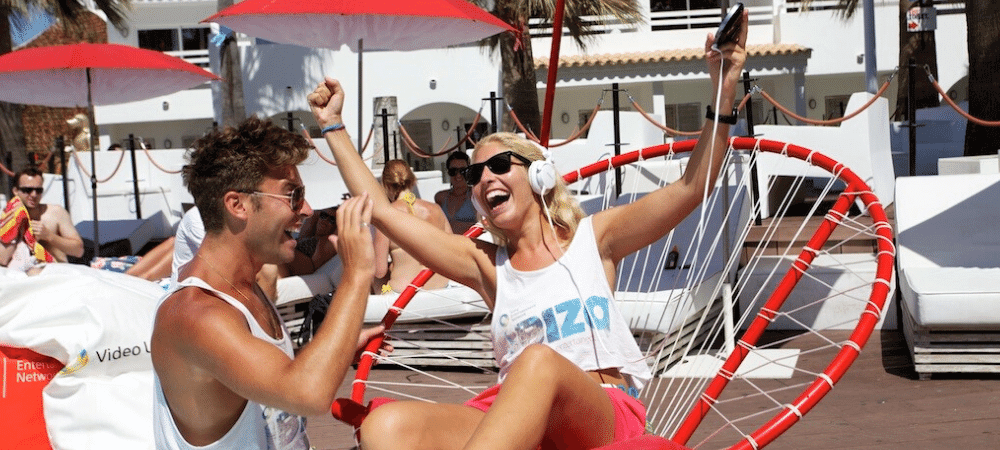 What you should be doing NOW
COVID-19 has changed the way the world works. And while face-to-face meetings and store openings are on hold, now is the time for brands to be creating a long term strategy which embraces these changes – getting to grips with how online can support your message, and understanding how you can use your existing network to widen your target audience and approach new customers.
Ask yourself this – when was the last time you provided something of value to your customer? Whether it's a webinar, live stream with your founder, or tips and tricks in a social media post, providing value through your online marketing is what will capture the attention of your customers – and keep it. Reshare old launch photos with a throwback promise of more exciting launches to come; update your ad campaigns, and spend time focussing your content on the people who are actually engaging with it.
But above all, now is the time to start considering how you can pull all of your efforts together into a launch which will kickstart your brand proposition with a BOOM. A launch in Ibiza may seem like an extravagance, but with a track record with brands such as Viber and Glo Worldwide encompassing their different briefs across a range of suitable venues all over the island, Elpromotions creates the kind of user experience that won't get lost in a sea of social media and other worldly news.
And trust us, once the world starts to reopen again, standing out will be at the heart of every brands' to-do list.
Elpromotions supports the kind of event that people will be talking about for months afterwards; and the kind of launch which will show your customers what your brand is all about – in the most effective way possible.
For more information on a product launch or brand activation in Ibiza with Elpromotions get in touch with our team at Ibiza@elpromotions.co.uk