When it comes to your brand activation or launch event, there is only so much burden you can take on before you have to start sharing some of the load. From the grand set-up to pouring the drinks, there are professional services available for hire for most aspects of your event to take on some of the work – but passing over the responsibility of representing your brand and really celebrating your new product is something that many company owners, founders and event managers find challenging.
We understand that, and that's why at Elpromotions we only work with the very best promotional agencies and staffing bodies – determined to make sure that whatever your event needs, we can help you find the promotional staff to do the job – and do it well.
So, what do promotional staff actually do?
Promotional staff and hire exhibition staff are there to provide an injection of excitement to passers-by; drawing them in with enthusiastic language, intriguing demonstrations and a wealth of knowledge about both the brand and the product.
But the truth is, the hiring process behind sourcing the best experiential staffing is not something that many marketing and events' companies have a lot of experience in – often making the process much longer and more drawn-out than it needs to be, and sometimes ending with a less than perfect roster of promotional staff.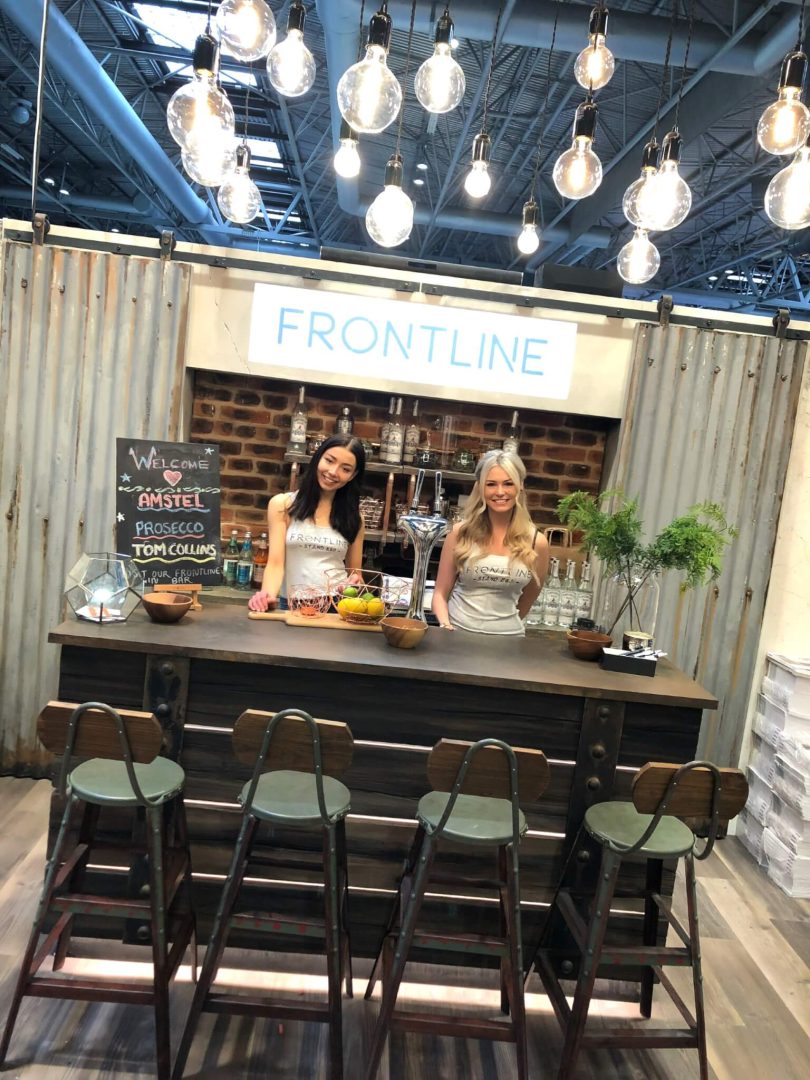 Here's how we can help.
1 – Finding the Staff
From the shores of
Ibiza
to the streets of
London
, the first thing we provide is a reputable staffing agency which you can rely on.
Our job, as one of the top promotional agencies, is to source the best staff for your event – with an emphasis on truly understanding the target audience of your brand or product, researching the type of promotional model which best represents your brand, and recruiting and interviewing the candidates that we believe are the most suitable for your event.
In short, we take the stress out of exhibition staff hire, so that you can receive the best possible service while focussing on the overall running of your event.
2 – Training the Staff
SPOILER ALERT: Did you know that uninterested or undertrained promotional staff can actually do more harm than good to the reputation of your brand, at a launch or activation event?
Of course, finding the hiring the staff is just one part of the job – training them up to become expert ambassadors for your brand is a whole different thing. Whether it's hire staff in London or promo girls on the beaches in Ibiza, one of the most important things about using any kind of promotional staff is to ensure that they are portraying the very best version of your company through what they do, what they say and how they act around potential customers.
To achieve this, we recommend holding a short training or briefing session prior to the event; familiarising staff with both your brand and its values, what they should be pushing, and how to answer the inevitable challenging questions. And if you lack the time yourself, our breadth of experience renders us the perfect staffing partner to brief and train your promotional staff, ensuring that everything they say and do represents your company proudly.
3 – Make it easy for them as well as for you
Just like when you hire full-time staff, being a boss is all about being reliable and easy to talk to – even when those staff are just there to promote your product during the launch event or activation.
When we speak with promotions agencies and experiential staff after an event, the one area they always comment on is the boss they worked under – offering information on how reliable they were, how good the communication was, and how quickly they were paid for their work. Trust us, these kinds of reviews spread around the industry fast, and keeping a favourable reputation among the promotional event industry is something which will only serve you well in the future.
Your job, as a boss, is to build up and maintain a working relationship based on respect – and if you are unable to provide the time and dedication necessary, to hand it over to an agency who can support your goals and represent your company at its best.
To get in touch with Elpromotions and discuss the
recruitment of promotional staff
for your next brand event,
contact us by email
or give us a call on +44 333 011 5463