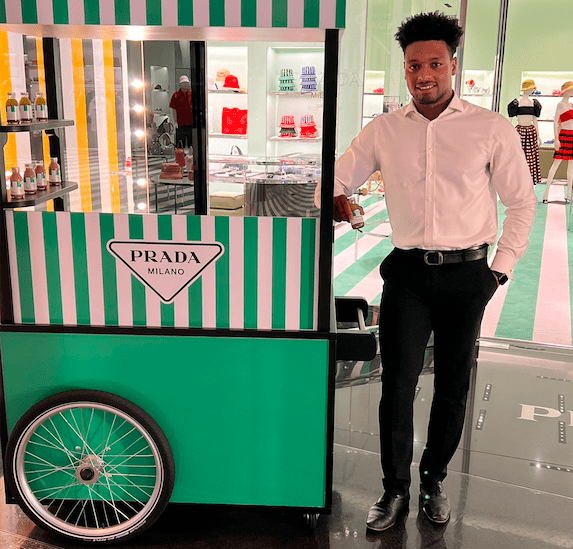 Looking to expand reach and maximise in store brand activation? A London based event pop-up agency could define your business from the outset.
One of the first factors you learn in business is that your logo and branding must reflect who you are and what you sell. This begins from the moment of conception, during brand activation. From the first day of trading to the first Facebook post, a brand activation agency can guide you smoothly through the perils and pitfalls of persona building. 
Interested? Good. Here are ten top tips on how brand ambassadors and retail marketing activation could set your business apart.
Here Are Our 10 Tips for A Successful Retail Pop Up Series
Hiring an event pop up agency could be the best thing for increasing customer reach and driving brand engagement in person and online. Here are our ten top tips for using our London brand activation agency to your best advantage. 
1– Call in the Experts
Don't do anything until you've spoken to an expert brand activation agency. If you want to minimise trial and error and appear as an expert in your field, you can't afford to make mistakes.
2 – Develop a Strategy
Before you dive headfirst into the world of retail marketing activation, define your strategy clearly. Do you want to increase social media engagement or lower space rental costs with intermittent pop-up shops? Decide before you continue.
3 – Be Real
The 'realer' your brand persona, the farther people will go for you. Brand ambassadors help you to achieve a 'realness' that boosts brand visibility across multiple media platforms. We all want the products the models are using, it's marketing 101.
4 – Engage your Audience
Part of creating a clear brand persona lies in consumer engagement. Your pop-up series should encourage interaction with consumers. All feedback is good feedback if you use the information the correct way. A brand activation agency, such as Elpromotions will help you with this.
5 – Make an Event out of it
If you don't promote that you have a pop-up series in town, nobody will show up. Hit it hard with an aggressive marketing campaign in the weeks leading up to your planned dates. Draw them in by making an event of things, then keep them there with great engagement. 
6 – Staff it Correctly
Your regular employees might be wonderful, devoted, loyal, and kind – but are they trained in promoting you? Hire some promotional staff to get the most bang for your buck. 
7 – Consider Collaborations
We think of collabs as an online opportunity for customer crossover, but it could apply to real world situations like pop-up series, too. Find a complementary business and share the costs, double the advertising, and boost your reach all round.
8 – Consider Location Carefully
Getting a pop-up shop or series in the wrong place can amount to a colossal waste of time. Instead, carefully plan where your series will be. 
9 – Plan your Marketing Tactics
Hiring a retail brand activation agency to manage your pop-up series will help you devise marketing tactics that work. This helps you promote yourself on the run up to your event, thereby allowing you to draw in the most consumers.
10 – Offer an Opportunity
OK, so you are selling yourself and your goods – but what's the opportunity you are offering? Clients want free memorabilia, taster sessions, and discounted rates. Offer an incentive and your pop-up series will be set for success.
Are you ready to plan your next retail pop up activation? Are you stuck for staff and need someone to help bring your activation to life? We can help! Contact our friendly team to find out more.