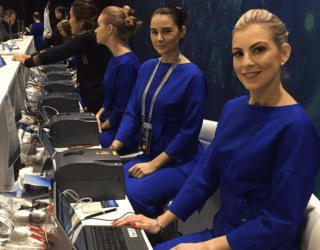 We offer bespoke uniform hire for VIP and Private Events, Corporate Conferences, Exhibitions, Trade Shows and Photoshoots. Whether you require promotional uniforms, corporate attire for conference and exhibition staff or elegant dresses and glamorous gowns for product launch models, we can provide it for you. All our uniforms can be branded to incorporate your company branding.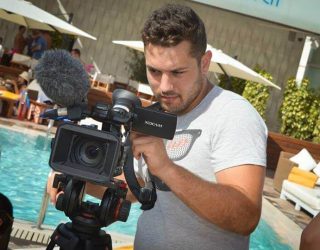 Our professional Event Management and Production service helps you plan any event small or large, whether it being a corporate or creative event. We specialise in private functions with its innovative event creative ideas! From Experiential Marketing activations to Special Engagements, Birthdays, Corporate weekend getaways or any other function you have in mind, we've got you covered.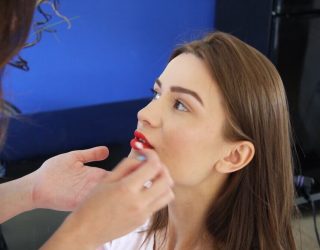 We collaborate with the best make-up artists, body painters, hairdressers and hair stylists in the UK, Ibiza and Los Angeles. Many of them internationally acknowledged in different worldwide fashion shows, events and competitions. Take a look at our 'work' pages for examples of our previous Corporate, Editorial and Fashion campaigns we have done over the years!
EVENT PROMOTIONAL STAFF
PROMO GIRLS
PROMO GUYS
PROMOTIONAL MODELS
BRAND AMBASSADORS
GRID GIRLS
MOTOR SHOW STAFF
EXPERIENTIAL MARKETING TEAMS
EXPERIENTIAL STAFF
LEAFLETING STAFF AND TEAMS
MERCHANDISING STAFF
NATIONAL ROADSHOW TEAMS
STREET CAMPAIGN STAFF
IN STORE DEMONSTRATORS
FESTIVAL STAFF
IBIZA PROMOTIONAL STAFF
F1 Grid Girls
F1 Meet and Greet Hosts
Formula 1 Corporate Hospitality
Formula 1 Event Operations Teams
Front of House and Guest List Staff
Moto GP VIP Staff and Hostesses
Multilingual Hostesses
Paddock Girls
Photographers & Videographers
Pit Girls
Promotional Staff
MOTORSPORT Models
Umbrella Girls
Paddock Club Venue Managers
Data Entry & Lead Generation Staff
TEAM LEADERS
VIP HOSTESSES
VIP HOSTS
MULTILINGUAL HOSTS
MULTILINGUAL HOSTESSES
TRADE SHOW HOSTESSES
CORPORATE HOSTESSES
MEET AND GREET HOSTESSES
IN-STORE PROMOTIONAL STAFF
GUERRILLA MARKETING STAFF
REGISTRATION STAFF
MEET AND GREET STAFF
IBIZA HOSTESSES
SAMPLING STAFF
EVENT HOSTESSES
EVENT MANAGERS
CUSTOMER SERVICE STAFF
EVENT MANAGERS
BAR MANAGERS
VENUE MANAGERS
GENERAL SUPERVISORS
CUSTOMER SERVICE STAFF
FRONT OF HOUSE STAFF
BAR MANAGERS
BAR STAFF
WINE WAITERS
MIXOLOGISTS
COCKTAIL BARTENDERS
CATERING STAFF
WAITERS AND WAITRESSES
FOOD SAMPLING STAFF
COFFEE BARISTAS
CHEFS