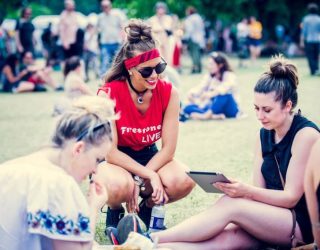 We provide professional event staff for large scale events and festivals in the UK. Our festival staff is confident, articulate and well-presented. Our festival crew is hired for UK-wide arts, music events and festivals. We can support you with full festival crew, including ticket scanners, security, hospitality staffing & bar staff, promotional staff & hostesses, stage crew and production staff to name a few.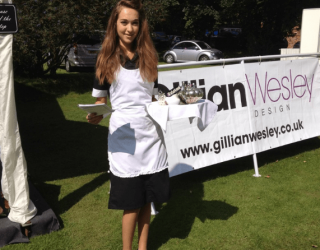 Our hospitality staffing service includes waiters and waitresses, coffee baristas, drinks hostesses and exhibition stand hostesses. Specialising in multilingual event and hospitality staff including waiters and bar staff. Whether your function is big or small, we believe it is essential to have the right event staff on site. We provide event staff for event companies, corporate conferences, exhibitions and trade shows.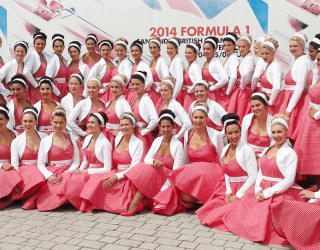 We offer experienced F1 corporate hospitality staff and VIP hostesses for Formula 1 and Formula E events. Our hard-working Formula 1 staffing team can assist with Corporate Hospitality Staffing, VIP Event Hostesses, Lead Generation Staff, Event Managers and Waiting Staff. Our Operations team have over twelve years of experience managing high-profile corporate events across the world for luxury clientele.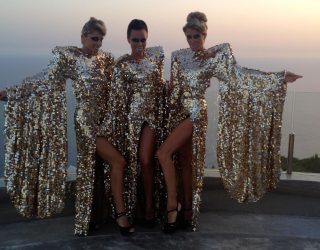 Our models and promotional staff in Ibiza can assist with raising brand awareness, give guests a warm welcome and ensure the event runs smoothly. We specialise in brand campaigns, brand activations and private events, as well as photoshoots, fashion shows, commercials and special events. In addition to promotions team, we also supply professional and experienced entertainers and performers.
Frequently Asked Questions
EVENT PROMOTIONAL STAFF
PROMO GIRLS
PROMO GUYS
PROMOTIONAL MODELS
BRAND AMBASSADORS
GRID GIRLS
MOTOR SHOW STAFF
EXPERIENTIAL MARKETING TEAMS
EXPERIENTIAL STAFF
LEAFLETING STAFF AND TEAMS
MERCHANDISING STAFF
NATIONAL ROADSHOW TEAMS
STREET CAMPAIGN STAFF
IN STORE DEMONSTRATORS
FESTIVAL STAFF
IBIZA PROMOTIONAL STAFF
F1 Grid Girls
F1 Meet and Greet Hosts
Formula 1 Corporate Hospitality
Formula 1 Event Operations Teams
Front of House and Guest List Staff
Moto GP VIP Staff and Hostesses
Multilingual Hostesses
Paddock Girls
Photographers & Videographers
Pit Girls
Promotional Staff
MOTORSPORT Models
Umbrella Girls
Paddock Club Venue Managers
Data Entry & Lead Generation Staff
TEAM LEADERS
VIP HOSTESSES
VIP HOSTS
MULTILINGUAL HOSTS
MULTILINGUAL HOSTESSES
TRADE SHOW HOSTESSES
CORPORATE HOSTESSES
MEET AND GREET HOSTESSES
IN-STORE PROMOTIONAL STAFF
GUERRILLA MARKETING STAFF
REGISTRATION STAFF
MEET AND GREET STAFF
IBIZA HOSTESSES
SAMPLING STAFF
EVENT HOSTESSES
EVENT MANAGERS
CUSTOMER SERVICE STAFF
EVENT MANAGERS
BAR MANAGERS
VENUE MANAGERS
GENERAL SUPERVISORS
CUSTOMER SERVICE STAFF
FRONT OF HOUSE STAFF
BAR MANAGERS
BAR STAFF
WINE WAITERS
MIXOLOGISTS
COCKTAIL BARTENDERS
CATERING STAFF
WAITERS AND WAITRESSES
FOOD SAMPLING STAFF
COFFEE BARISTAS
CHEFS