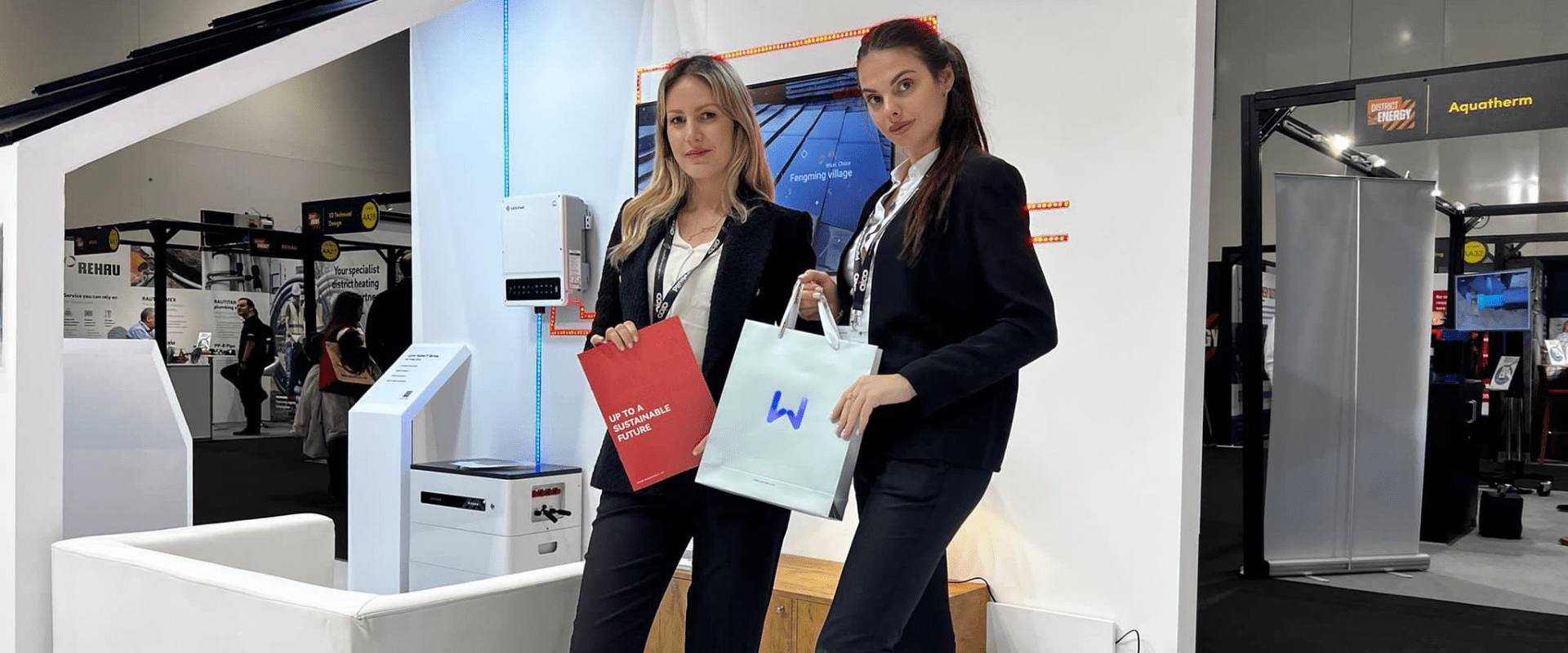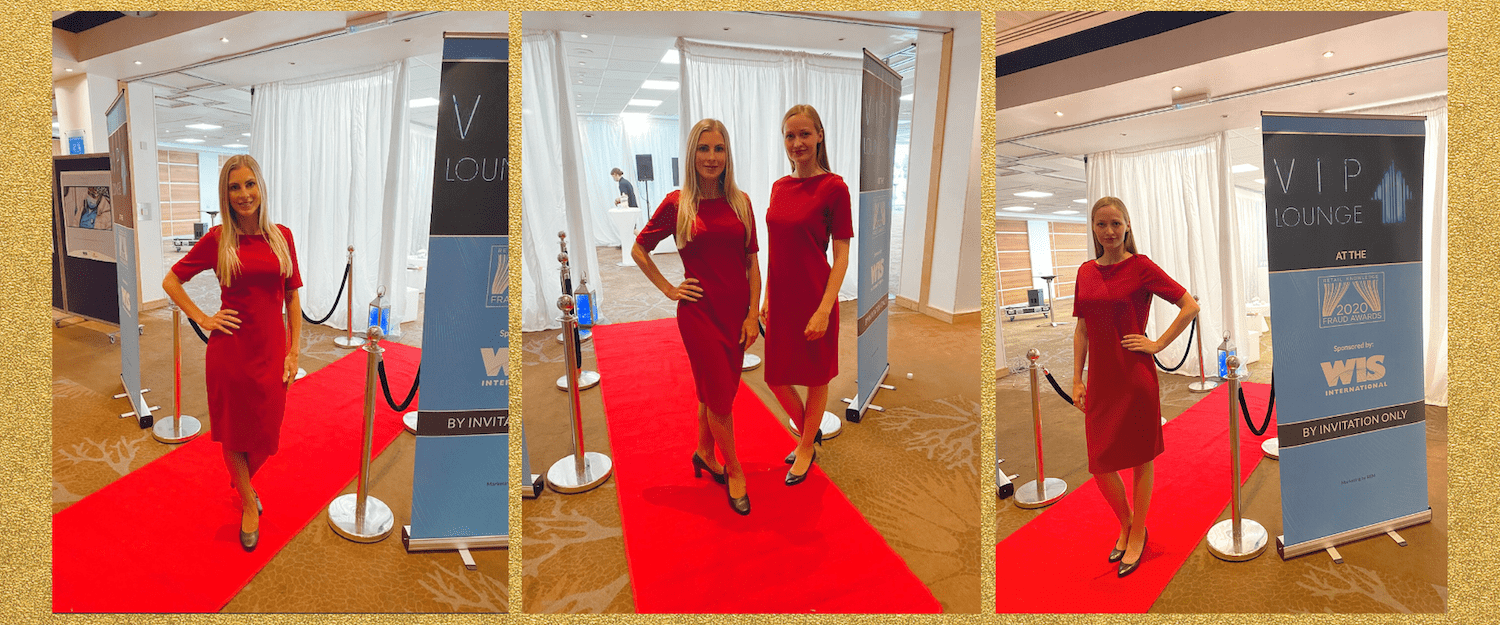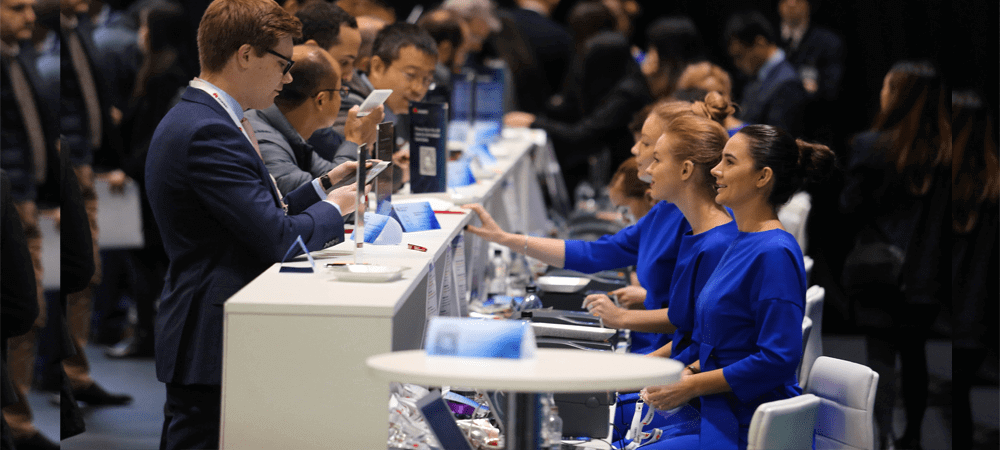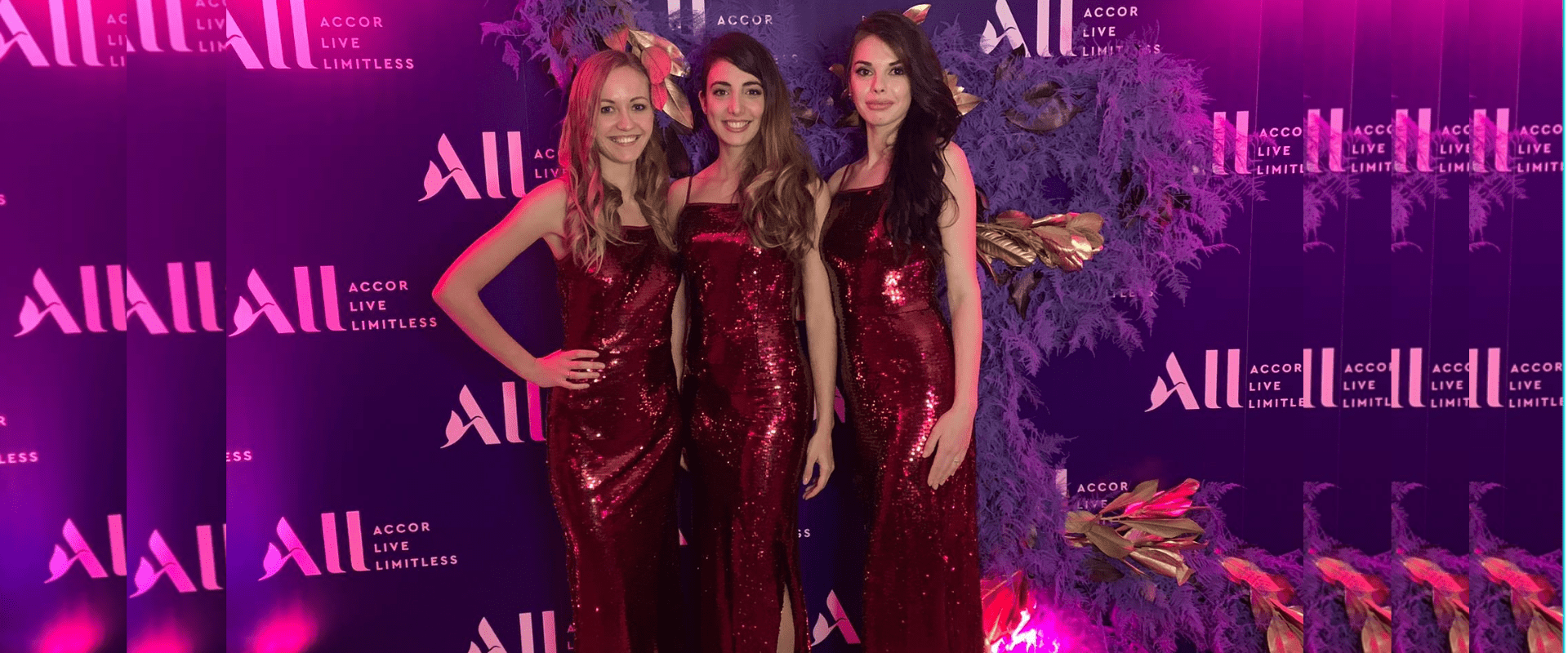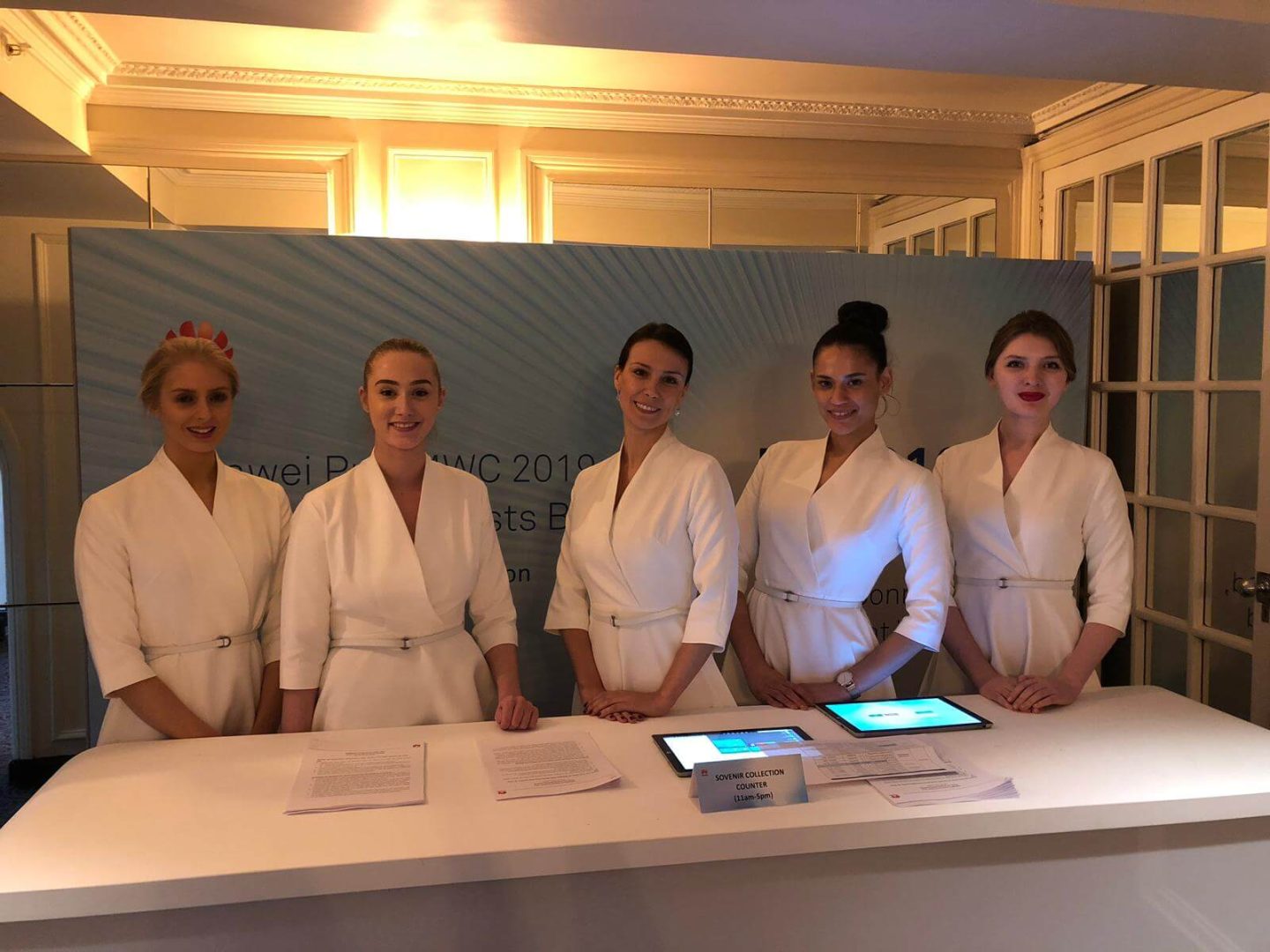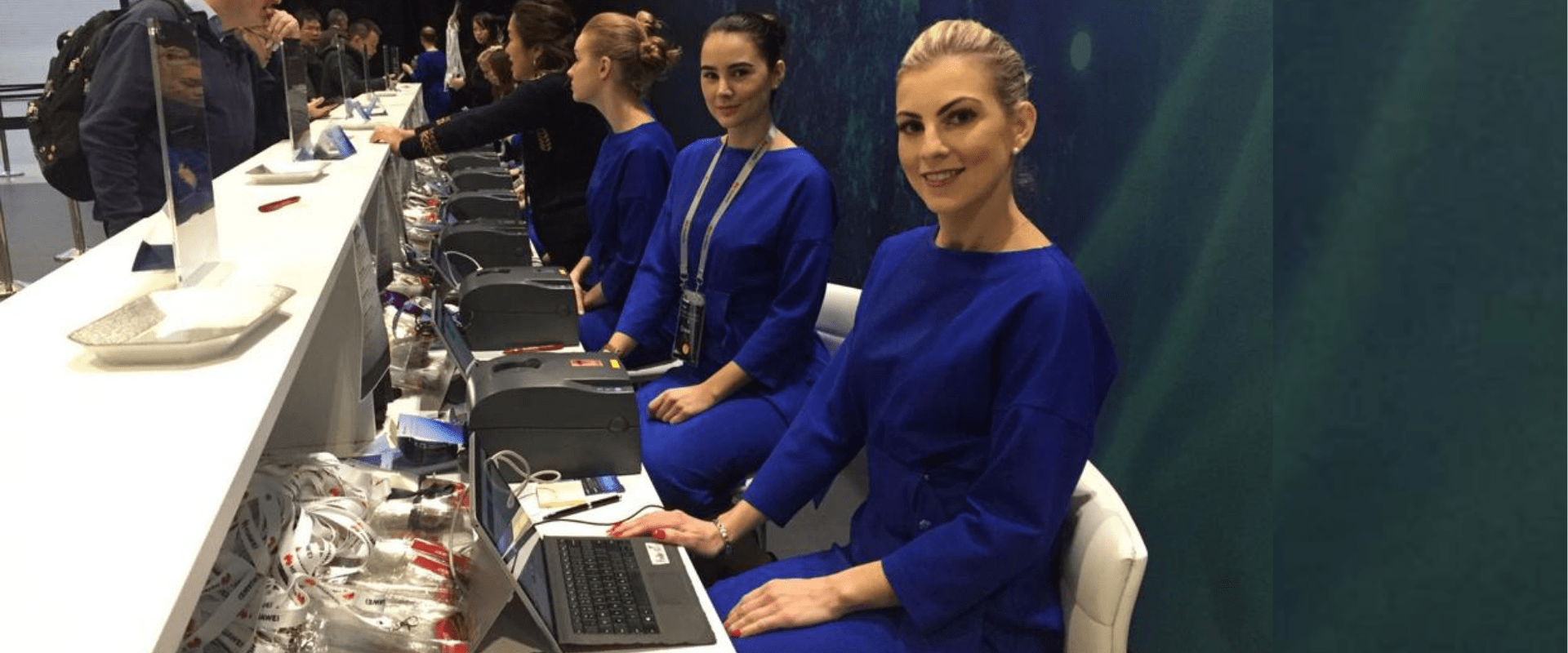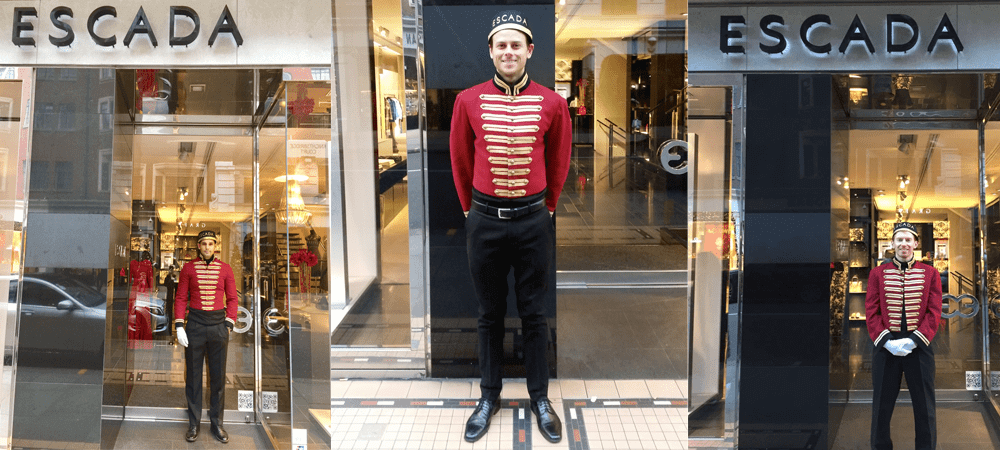 Elpromotions Web Banners 1920 x 800-3
Huawei-London-Congress-2018-Agency
LondonVIPEventStaffAgency
Huawei corporate hostess agency London
Huawei corporate conference hostesses
Elpromotions Hostess Agency in London and UK has provided event hosts and hostesses since 2010. Specialising in both English speaking and bilingual event hostesses and event models. Whether your event is big or small, we believe it is essential to have the right event staff on site. We provide event hostesses for corporate events, conferences, luxury event organisers and our VIP clients. Additionally, our events hostesses are engaged to assist with meet and greet, event registration and guest list management.
Our friendly meet and greet hostesses will welcome your guests with refreshments and a smile. We hand-pick all of our front of house teams for every event. Moreover, we understand some of our clients have niche staffing requirements. Together with casting, we hold recruitment days in order to create the perfect match for our clients.
Event Staff Agency - Our Services
Event Managers and Event Organisers
Bar Managers and Bar Staff including Cocktail Bartenders
Venue Managers and General Supervisors
Catering Staff and Supervisors
Food Sampling Staff
Waiters and Waitresses
Wine Waiters
Mixologists
Coffee Baristas for serving drinks at events and exhibitions
Chefs and Mobile Chefs for private event catering
Customer Service Staff
Multilingual Hostesses and Event Staff for welcome canapés and cocktails
Corporate Conference Hostesses for registration and delegate support
VIP Event Hostesses London & Ibiza
Corporate Launch Events
Business Events and Meetings
Meet and Greet Hosts and Hostesses to welcome guests
Front of House and Guest List Staff for making that all important first impression
We work with leading worldwide technology brands, corporate enterprises and automotive clients. Our multilingual, efficient and professional brand ambassadors work with leading companies including Huawei, Infinity Cars, Xiaomi and Cepsa at their corporate events. Our VIP event hostesses work at luxury and private events serving drinks and canapés on arrival.
Elpromotions is also well-known for providing translators and bilingual event hostesses. Our team works with Spanish, German, Russian, Greek and Italian clients, hiring bilingual hostesses for high end events and private functions. Our multilingual hostesses for events are a perfect touch for your multi-national guests and visitors.
Together with our fantastic event team, we also provide portable bar hire, photo booth service and logistics staff.
We believe it's important to fit the right staff to your event. Thus, we work with multilingual event models from luxury and VIP event backgrounds. Our aim is to ensure ultimate efficiency and professionalism to our clients. Elpromotions hostess agency in London has supported many high profile clients over the years. With this in mind, we always strive for 100% customer satisfaction and success rate. Please read some of our impressive client feedback here.
"Good fortune is what happens when opportunity meets with planning."
As one of London's top hostess agencies, we are confident our events hostess team will aid in the smooth running of an event. Equally, we pride ourselves in leaving your guests with a memorable and positive impression.
We also look after full hospitality staffing requirements from Bar Staff to Chefs to Food Sampling Teams. To find out more about hiring the perfect hostess for events from a reputable hostesses agency, please email us at info@elpromotions.co.uk or call us on +44 (0) 333 011 5463