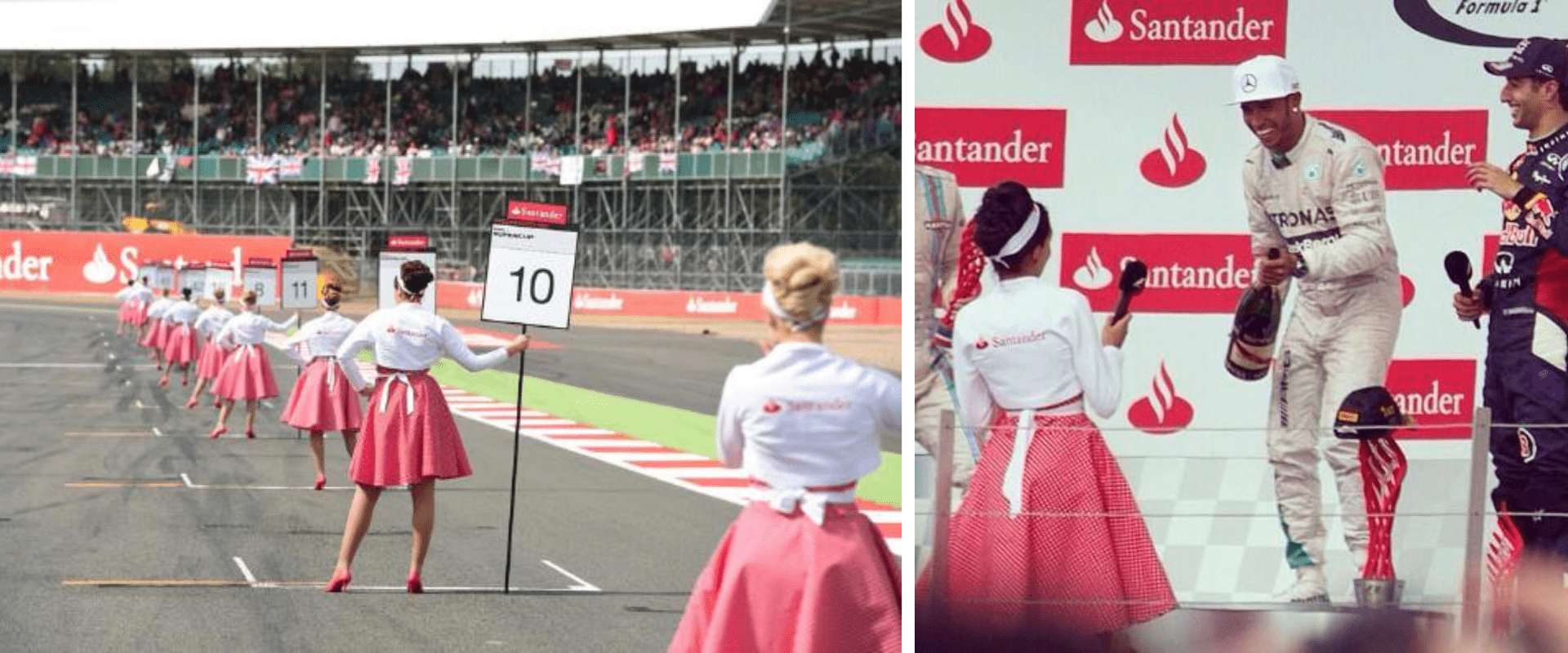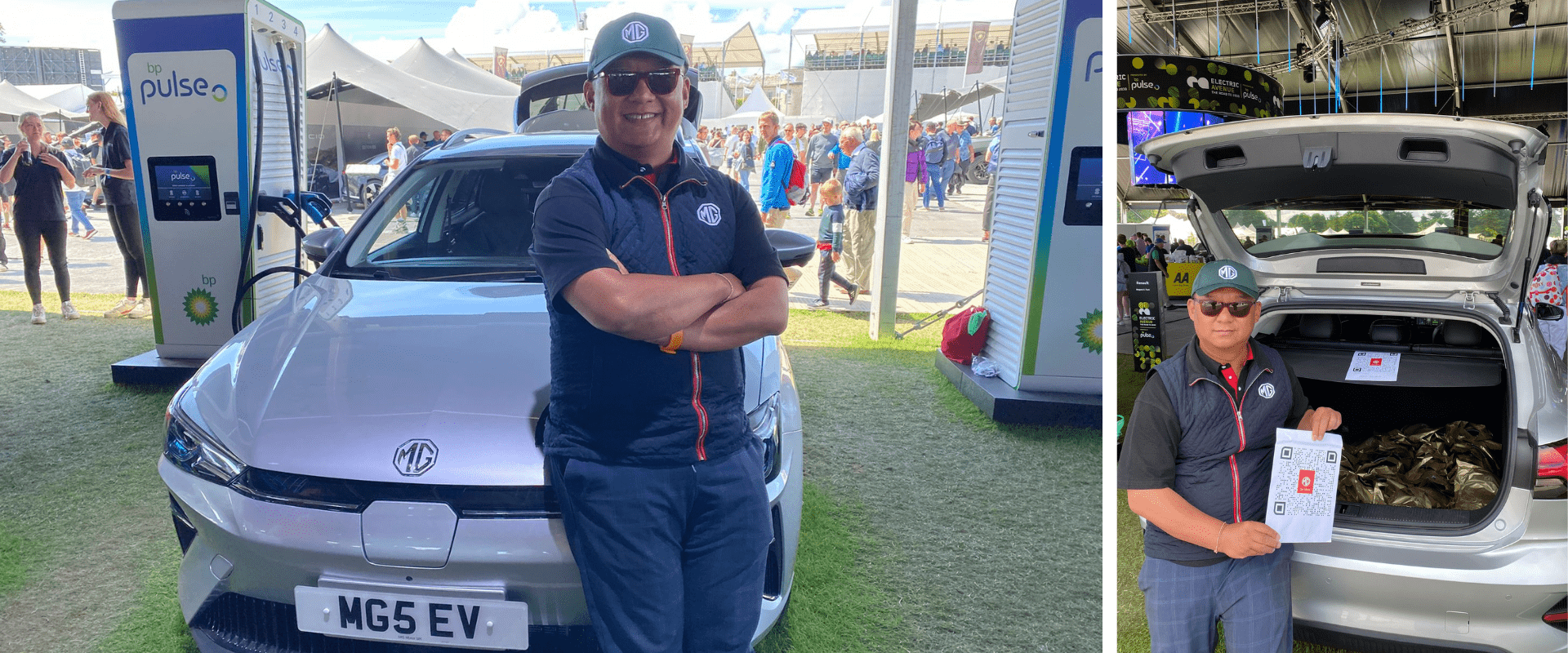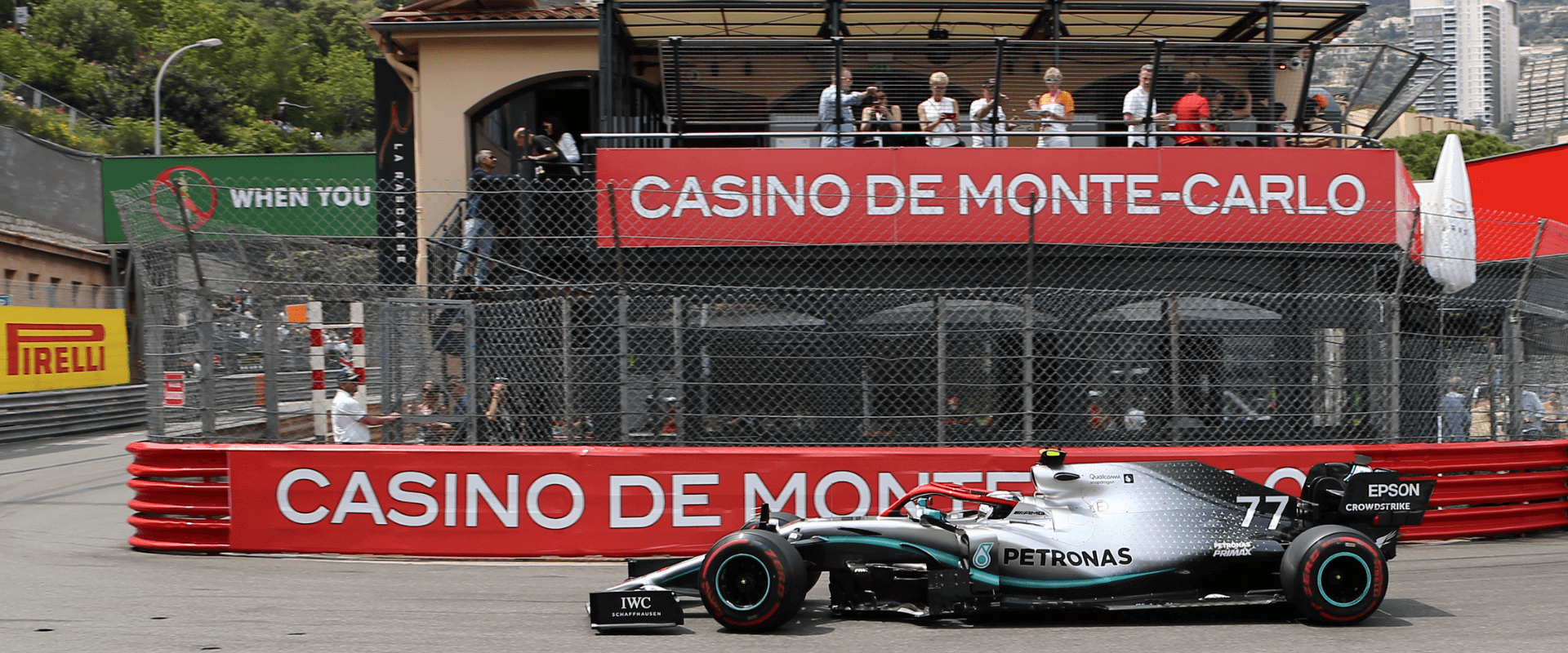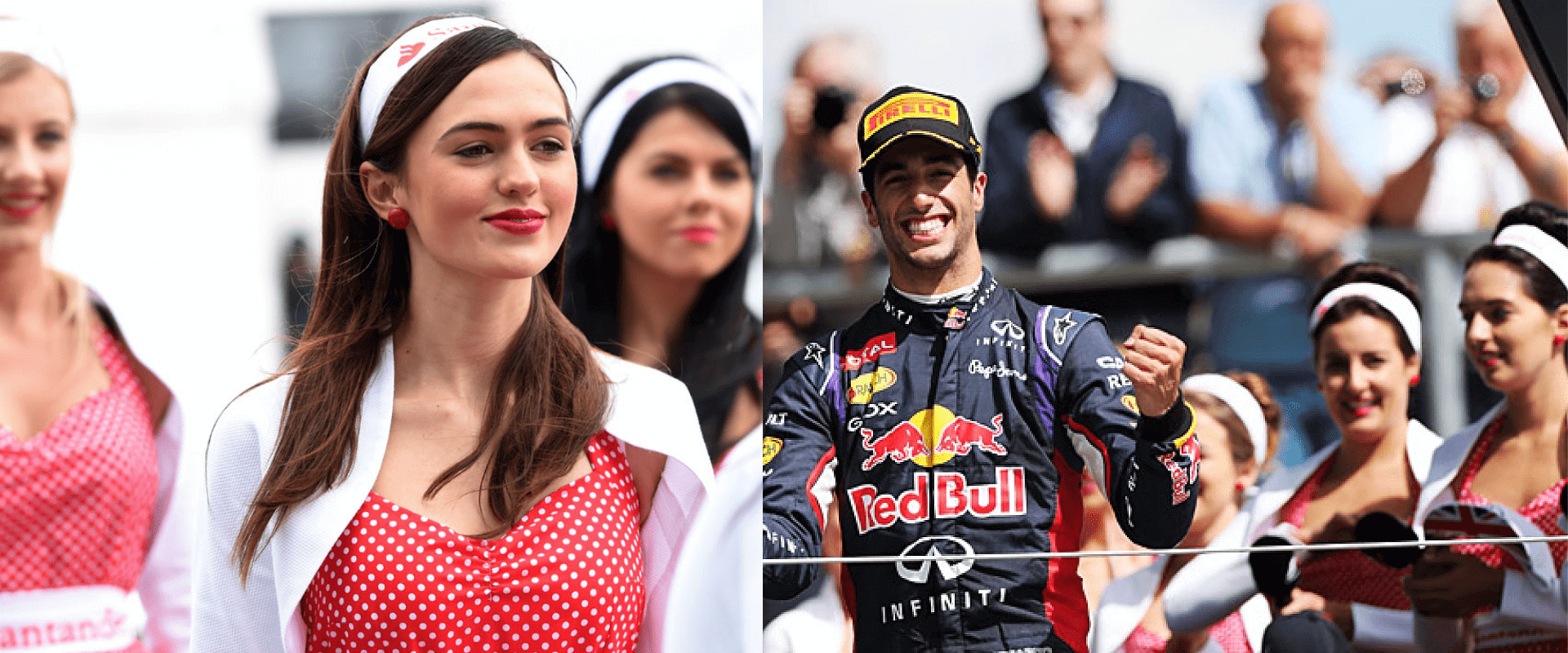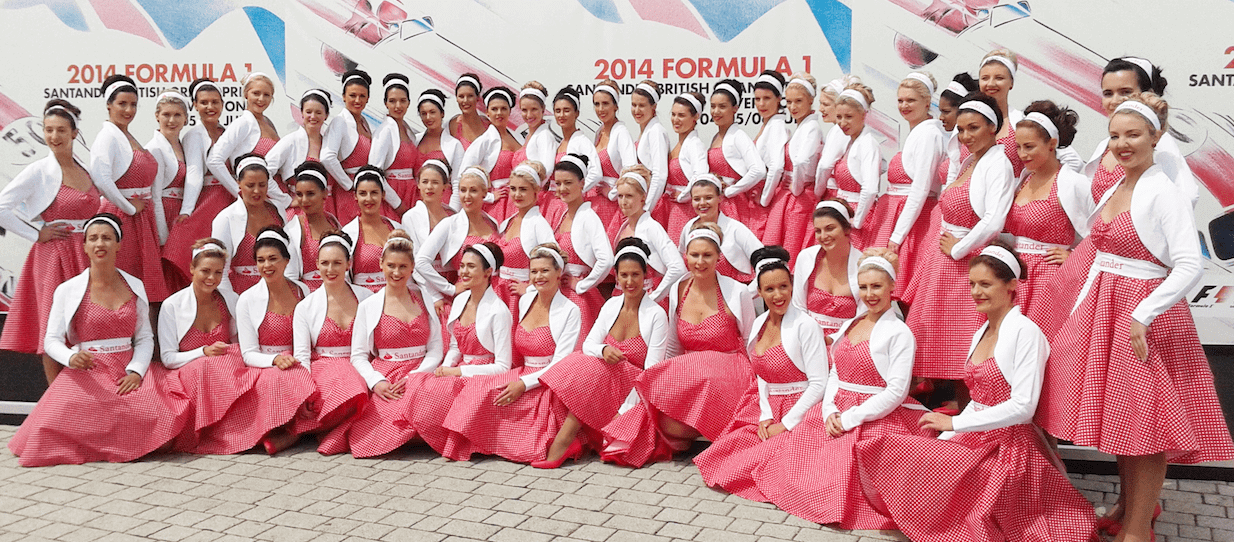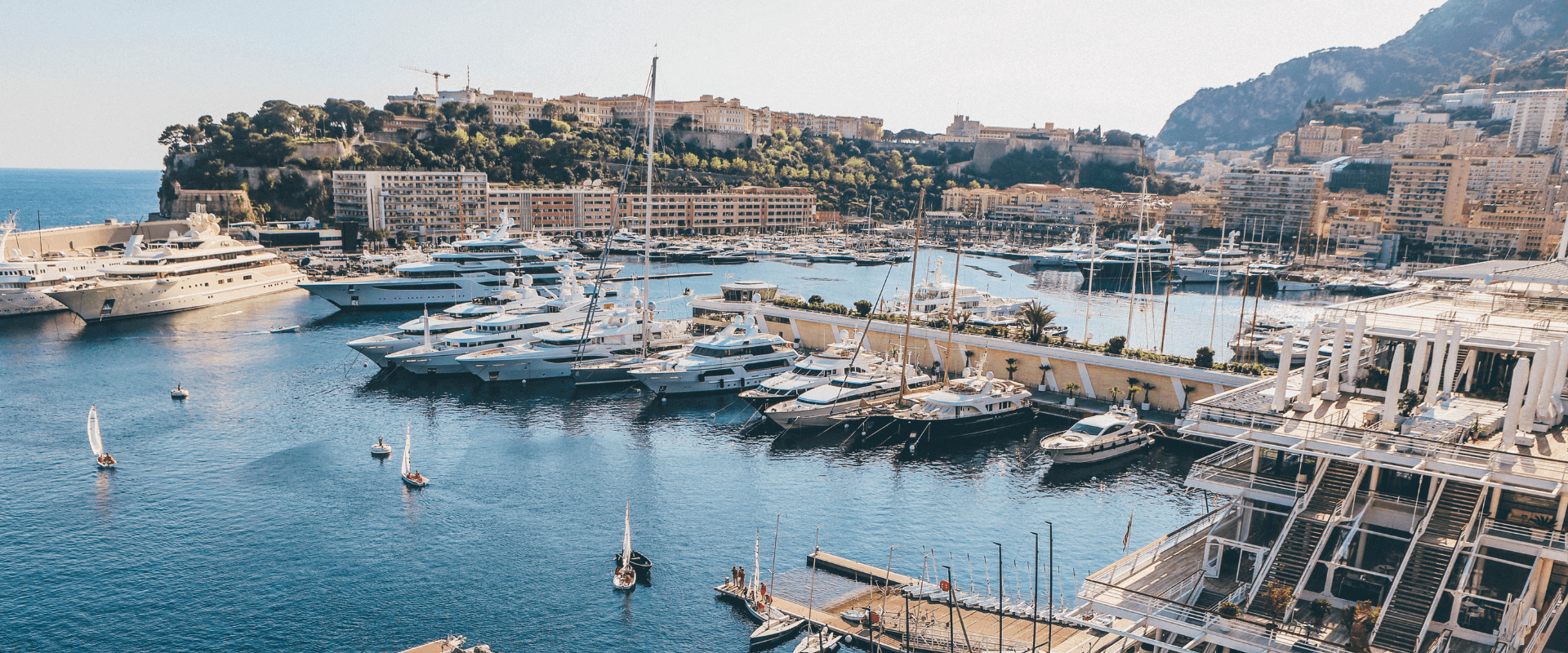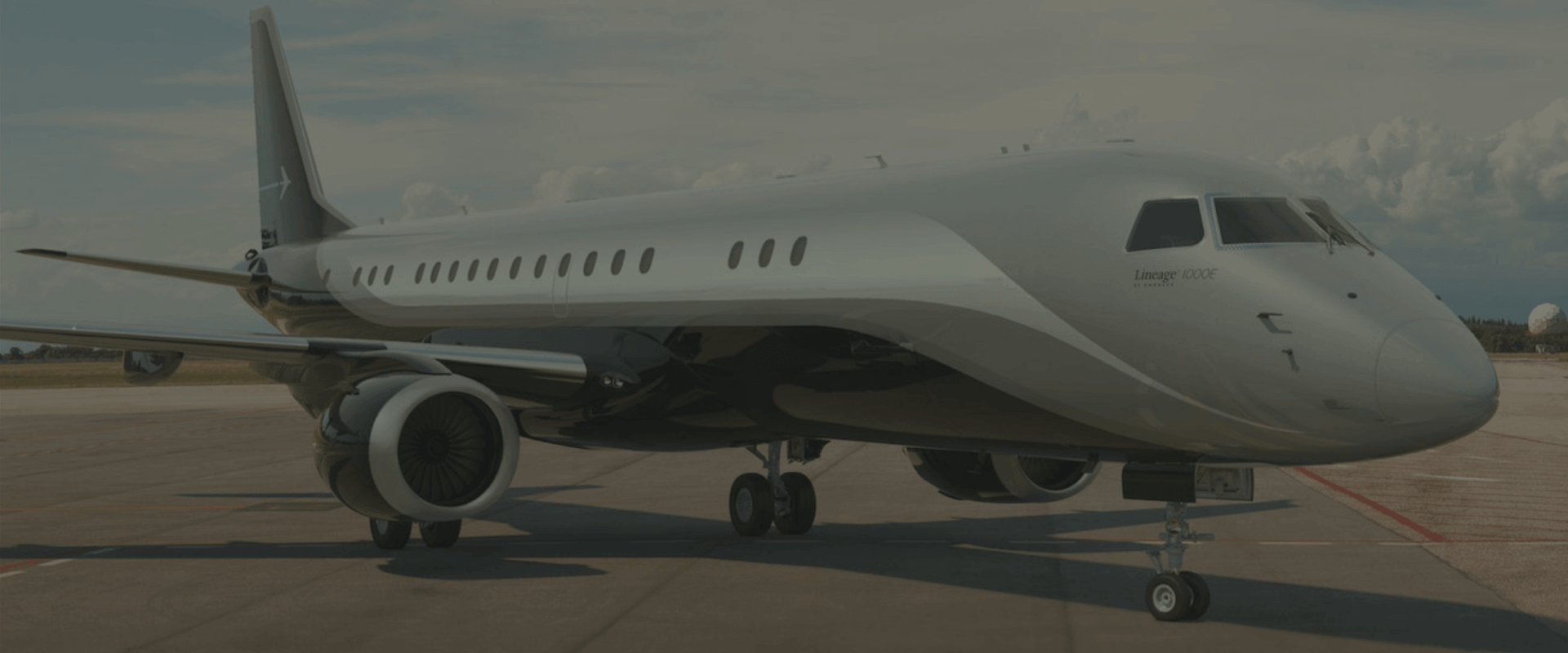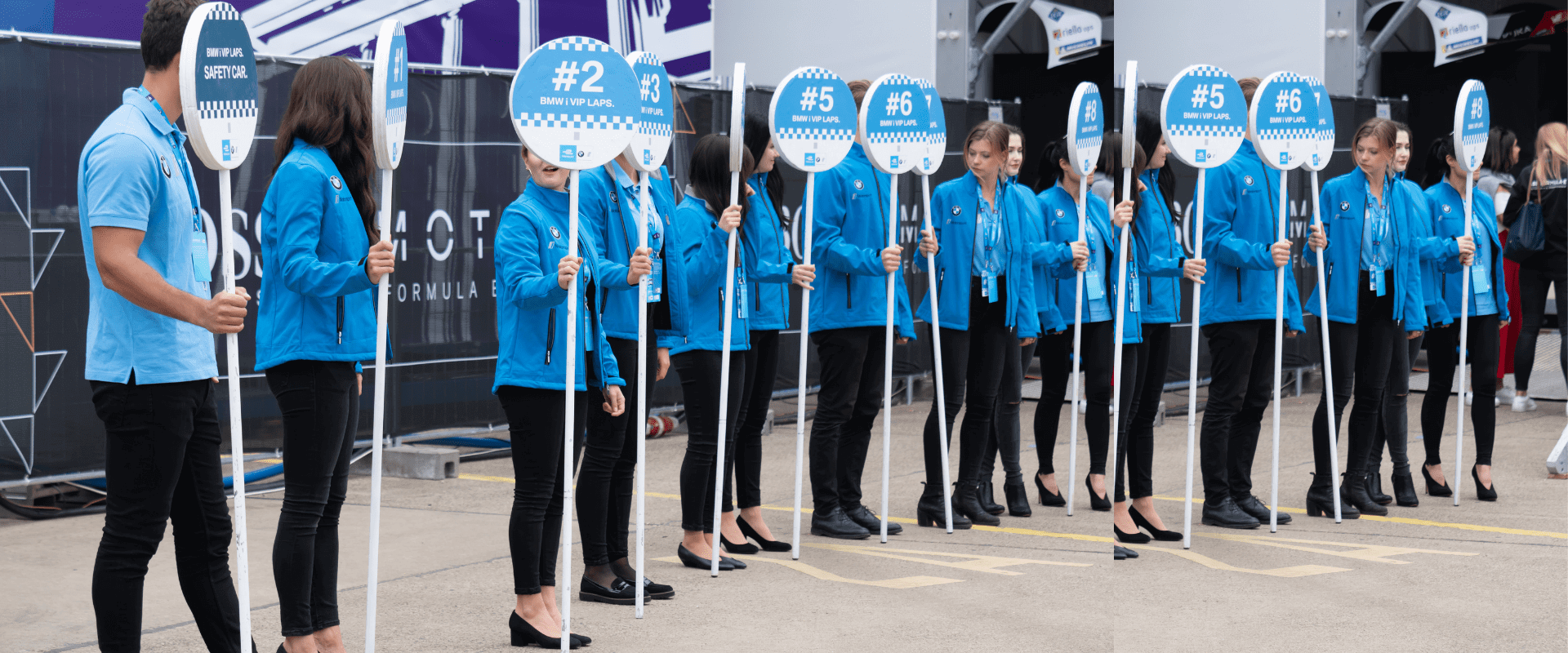 Elpromotions Web Banners 1920 x 800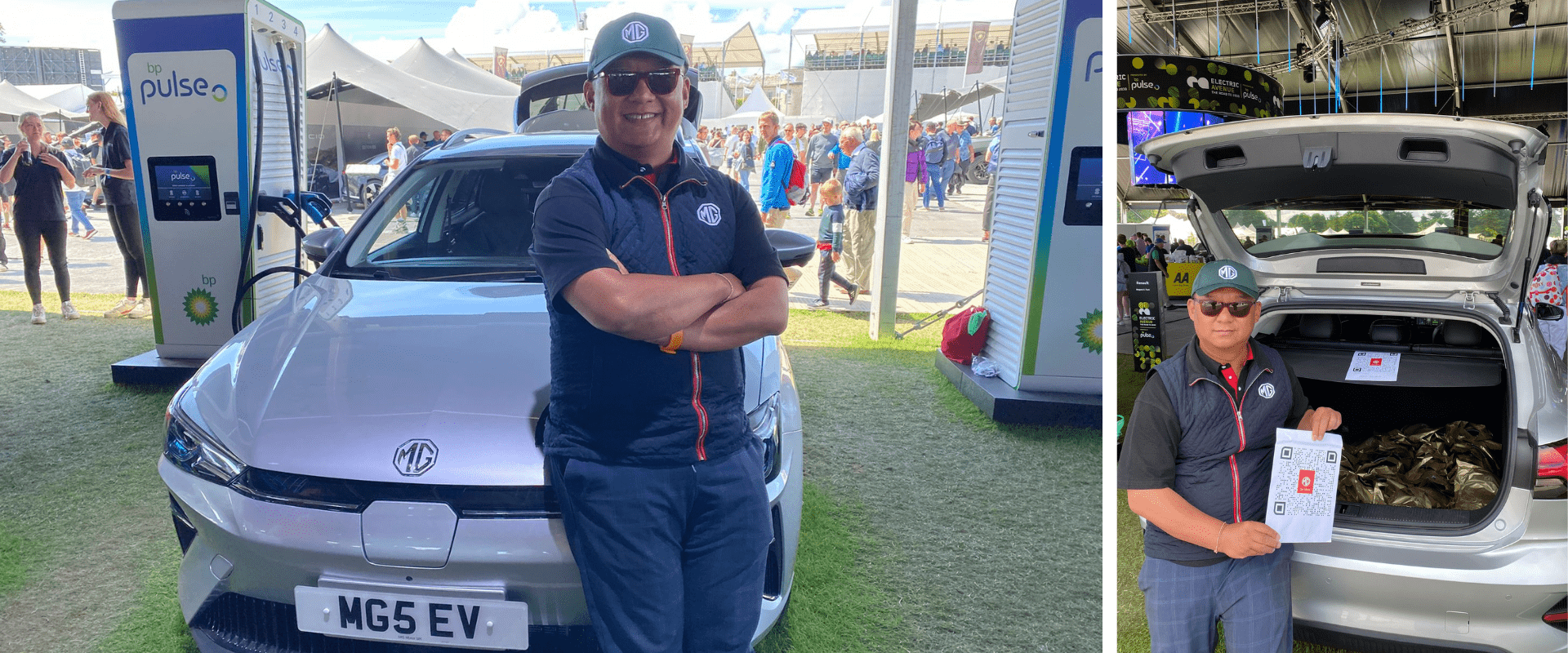 elpromotions agency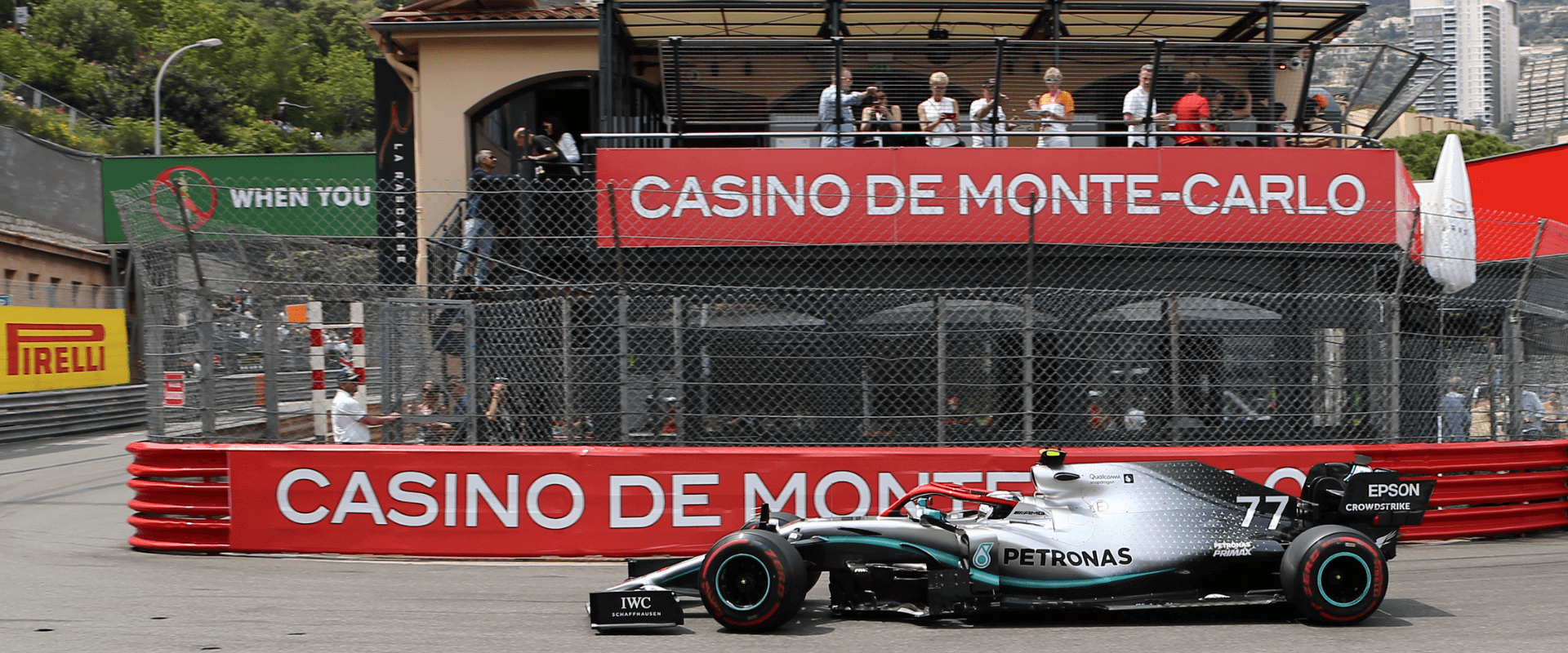 Daniel Ricciardo and Elpromotions Agency F1 Grid Girls British GP 2014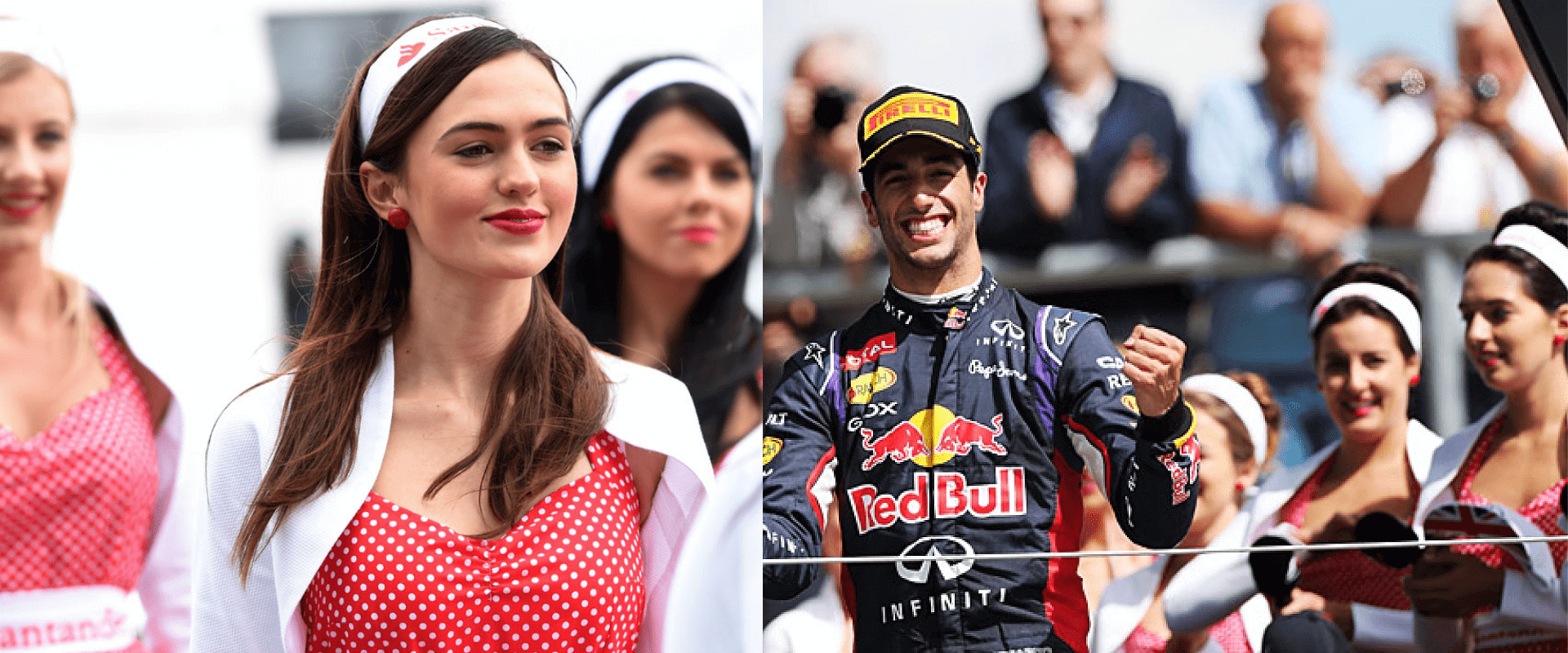 Formula1GrandPrixGridGirls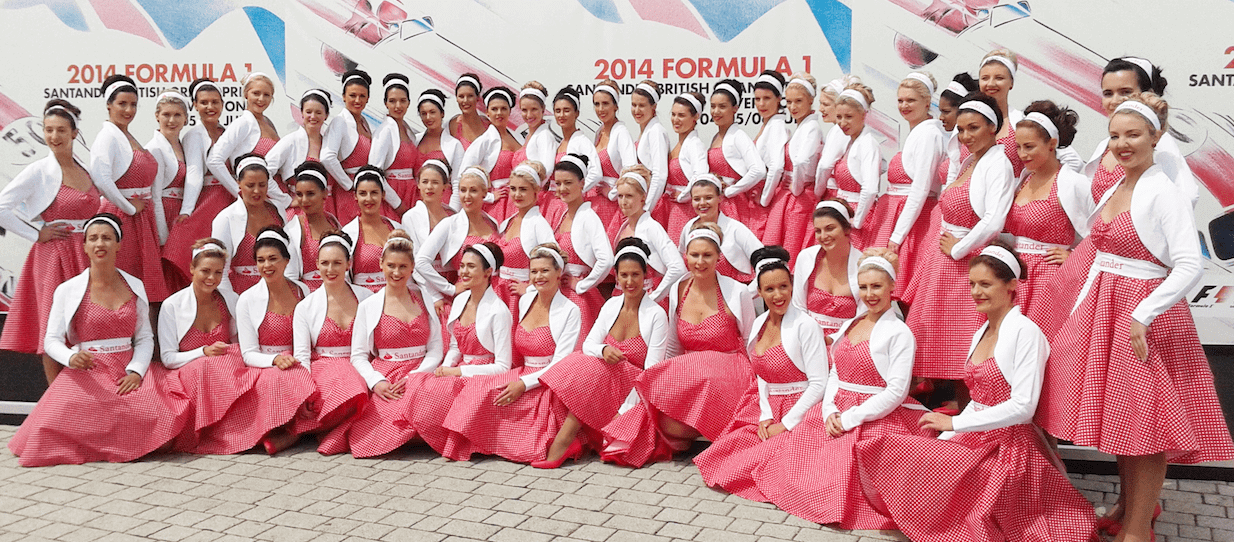 monaco grand prix circuit marina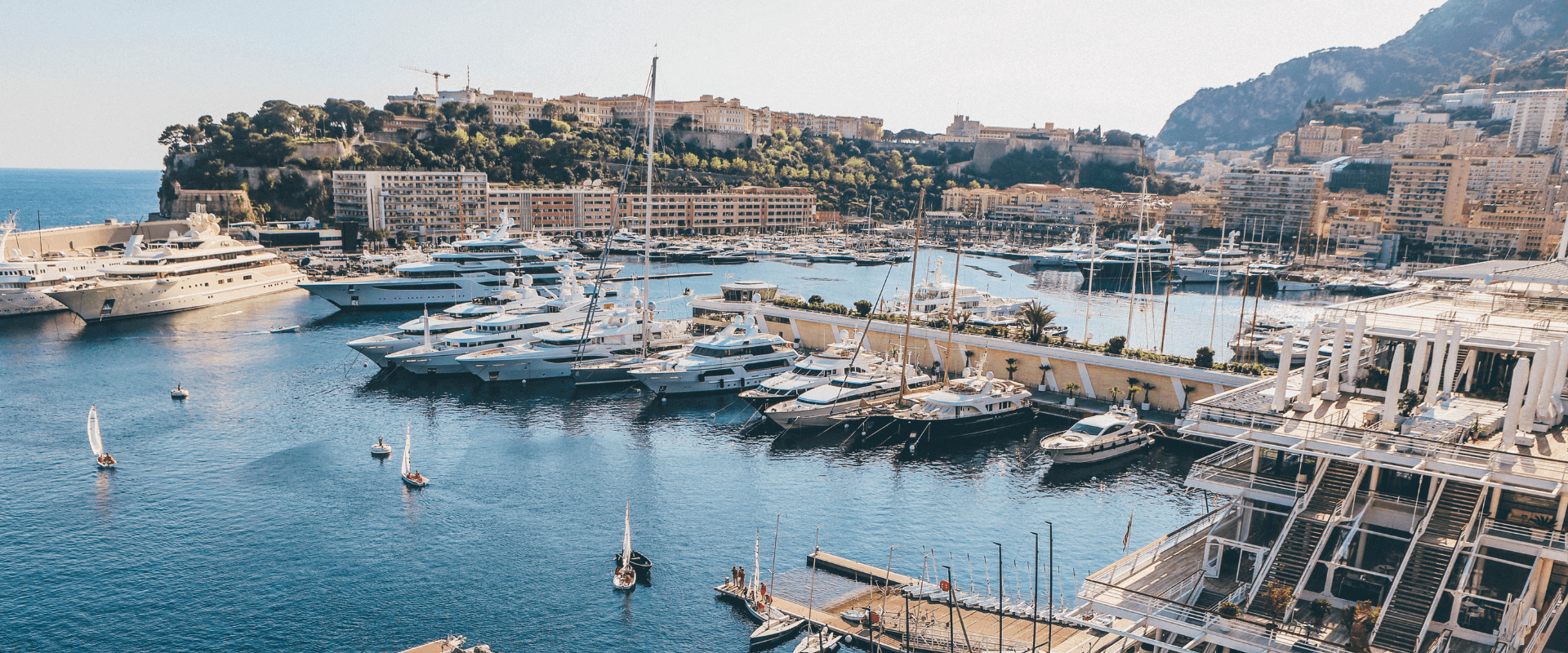 F1 hostesses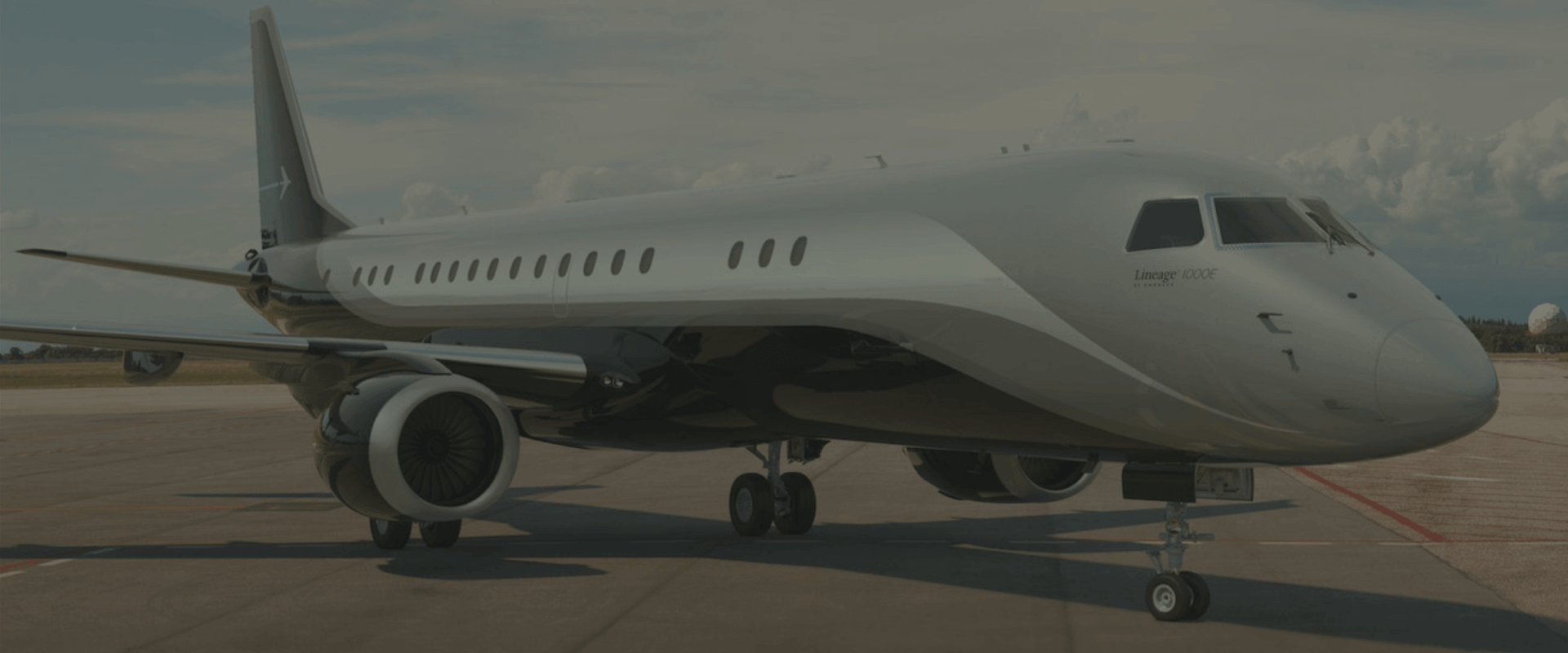 elpromotions f1 agency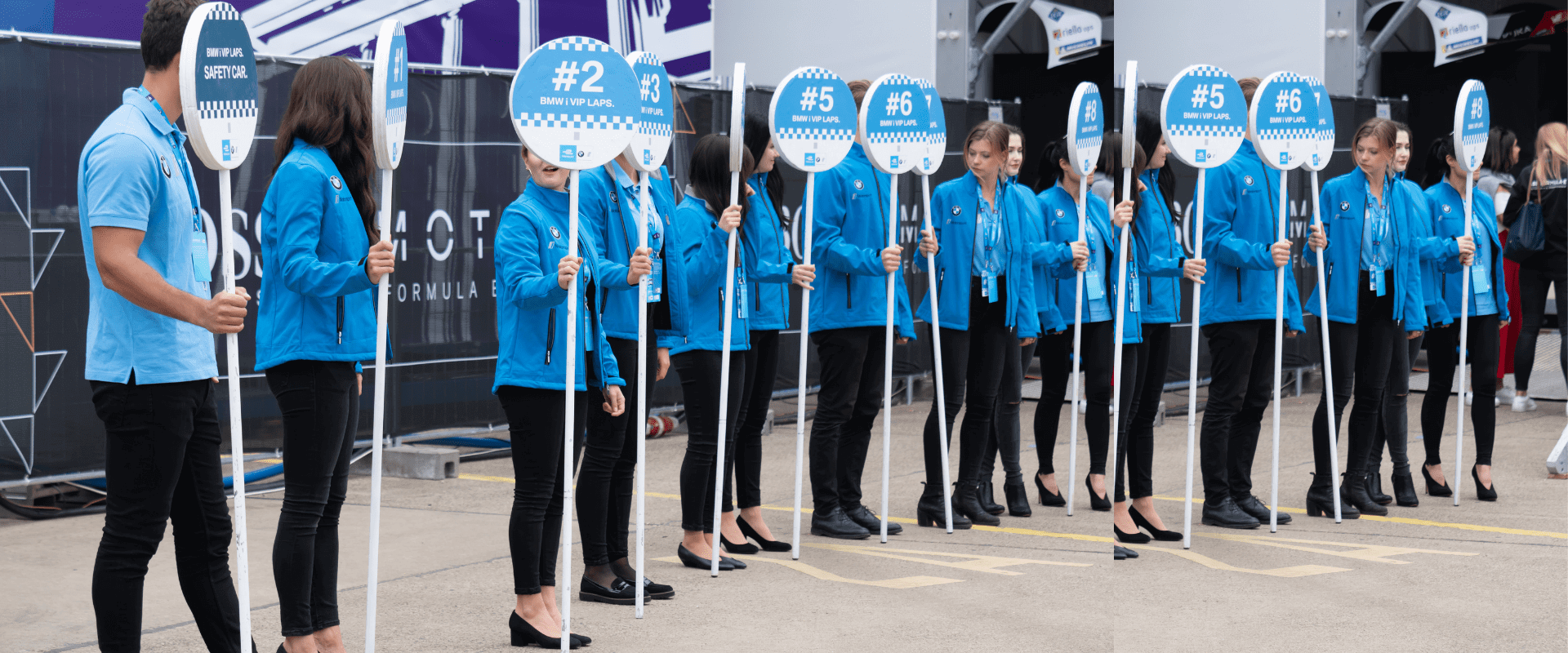 Formula 1 Grid Girls & Hospitality Staffing 
When putting on an event of the size of F1 Grand Prix – no doubt you will require a helping hand from our awesome Formula 1 hospitality staffing teams. We offer experienced F1 corporate hospitality staff and VIP hostesses for Formula 1 and Formula E events.
Our hard-working Formula 1 staffing team can assist with Corporate Hospitality Staffing, VIP Event Hostesses, Lead Generation Staff, Event Managers and Waiting Staff.
Our Operations team have over twelve years of experience managing high-profile corporate events across the world for luxury clientele. Our Event operations team is on-site throughout, tirelessly signing in and coordinating staff members and ensuring that each of our clients are represented to an extremely high standard. 
Our hostesses are booked for VIP lounges, as well as the Paddock Club. They are professional, well-presented and most importantly – on time! Despite the incredibly long hours and early starts.
Our clients have high expectations, demanding clients and we thrive on that! Our mission is to provide the highest calibre professional hospitality service your guests demand. Take a look at our amazing client client testimonials and reviews!
We have sister offices and staff available across the world, including the UK, Europe, USA and Asia. Our hand-picked F1 models have years of experience in multiple Grand Prix events hosted at Monaco Circuit, Abu Dhabi, Singapore and across Europe. Just let us know your Formula 1 hospitality staffing preferences and we will do the rest! 
Our ever-growing model portfolio includes F1 Girls and Formula One Corporate Hospitality Staff for high-profile events. Take a look at our past events at Silverstone, where we provided staff for the prestigious Formula 1 Grand Prix in July. 
Corporate Conference Hostesses for registration and delegate support
Data Entry & Lead Generation Staff
F1 Grid Girls
F1 Meet and Greet Hosts and Hostesses to welcome guests
Formula 1 Bar Managers and Bar Staff including Cocktail Bartenders
Formula 1 Business Events and Meetings
Formula 1 Catering Staff and Supervisors
Formula 1 Corporate Hospitality Staffing & Hostesses 
Formula 1 Corporate Launch Staffing
Formula 1 Event Operations teams including Team Leaders & Event Managers 
Formula E Staff & Hostesses 
Formula E VIP Staff and Hostesses
Front of House and Guest List Staff for that all important first impression
Moto GP VIP Staff and Hostesses
MotoGP Grid Girls
Multilingual Hostesses and VIP Event Staff for welcome Canapés and Cocktails
Paddock Girls
Photographers & Videographers
Pit Girls
Promotional Staff & Motorsport Models
Umbrella Girls & Brand Ambassadors
Venue Managers & General Supervisors for Paddock Club
VIP Chauffers
VIP Corporate Hostesses
Waiters & Waitresses
Elpromotions Agency events team take great pride in providing the best staff to assist on Formula One Events across the world, including Silverstone, Monaco, Dubai and Singapore just to name a few.
Our awesome F1 Corporate Hostesses & Motorsport Models are incredible at co-ordinating racing teams, managing high-end superyacht parties and ensuring all guests have an unforgettable time on board the yacht and on-site at the Paddock Club.
Our F1 corporate hospitality staffing teams also support MotoGP and Formula E Events and assist with Moto GP VIP Staff, Hostesses, MotoGP Grid Girls. Formula E Staffing and Formula E Hostesses. 
Elpromotions Agency have over twelve years of experience in managing high profile luxury events across the world including Ibiza, Los Angeles, Sydney and Melbourne. We have provided Grid Girls and Motorsport Hostess Teams for Silverstone, where we partnered with Santander. 
"Helpful, friendly, successful and professional."  - Santander (Formula 1 British Grand Prix)
We believe it's incredibly important to fit the right staff to your event. Thus, we work with multilingual models from luxury and VIP event backgrounds. Our aim is to ensure ultimate efficiency and professionalism to our clients.
Elpromotions Formula 1 hospitality and event teams have supported many high profile clients over the years. With this in mind, we always strive for 100% customer satisfaction and success rate. Please read some of our impressive client feedback here.
If you would like to hire our experienced staff for the upcoming British Grand Prix, Monaco Grand Prix or if you would like to know more about the F1 Singapore and Abu Dhabi Grid Girls – we would love to hear from you!
To find out more about Formula 1 hostesses for your next Motorsport or Racing event, you can email us at info@elpromotions.co.uk or call +44 (0) 333 011 5463