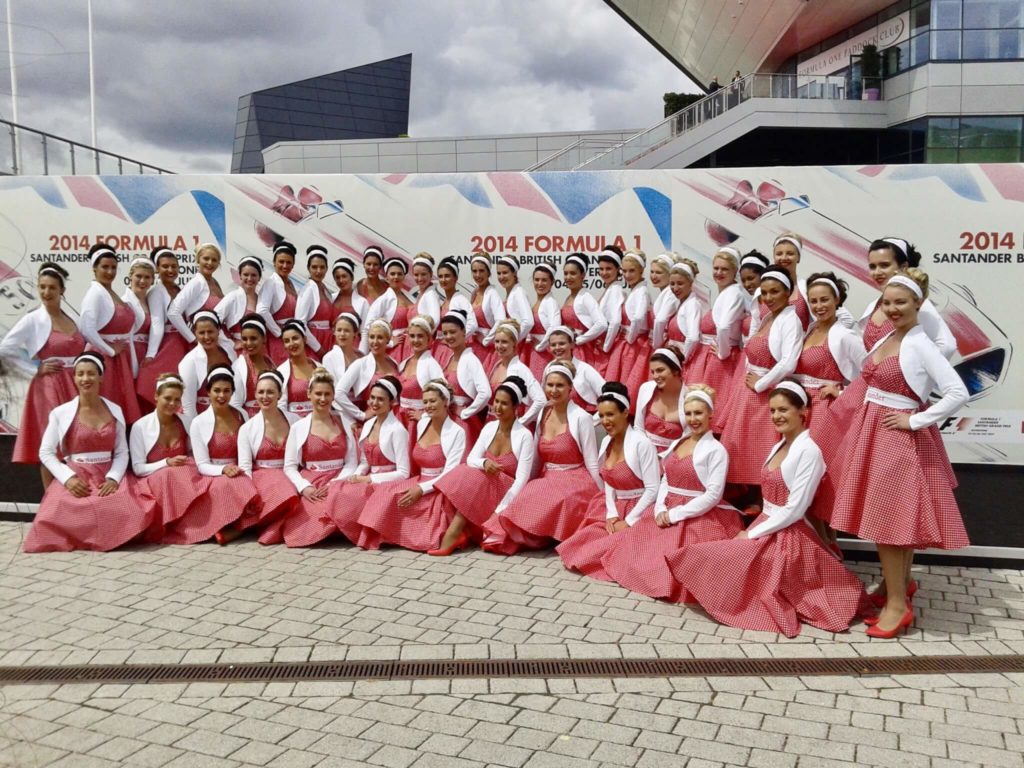 Elpromotions worked with the financial giant Banco Santander to assist at the British Grand Prix 50th Anniversary. Santander is one of the biggest blue-chip sponsors in F1 and have sponsored several title races.
Working closely with their team, we were responsible for end-to-end campaign management including recruitment and casting of the image models and grid girls. We also looked after staff travel arrangements and on-site logistics.
The 2014 Grand Prix Grid Girls were dressed in beautiful 50's vintage themed outfits. These included a custom-made red dress, red headband and white jacket in Santander brand colours.
The event management aspect of the campaign included providing make up artists, hair stylists, production staff, accommodation and catering.
Elpromotions successfully executed a 4-day staffing campaign at the Silverstone Circuit in Silverstone, UK that featured 50 image models and pit girls for the Formula 1 50th Anniversary race.
'Helpful, friendly, successful and professional.' Tote Vignau (Formula 1 British Grand Prix)