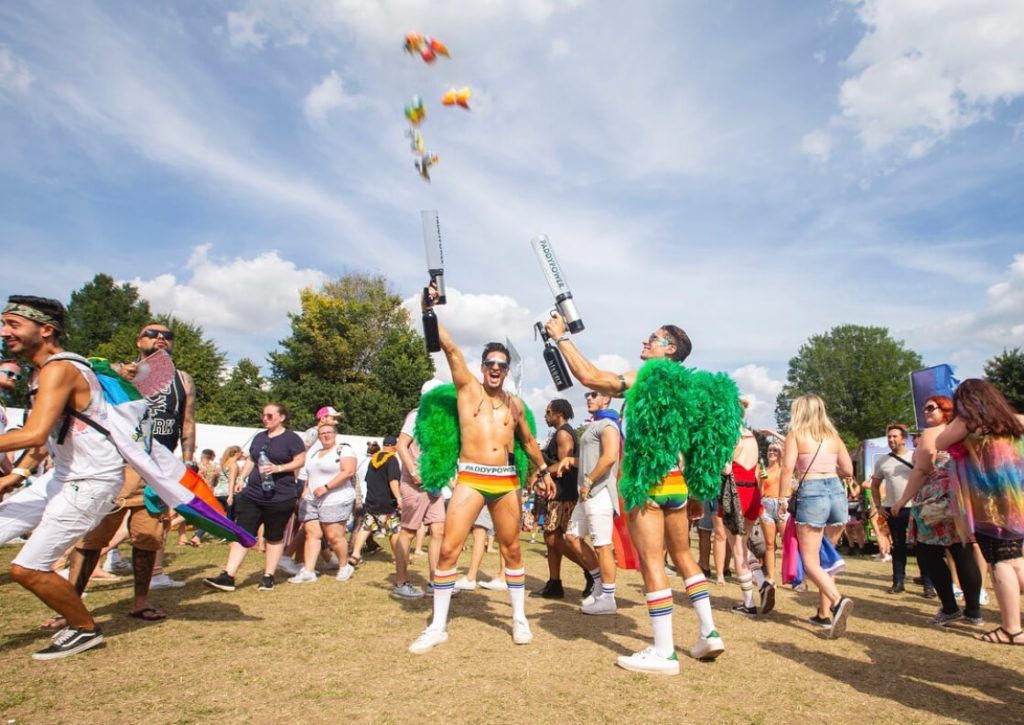 Elpromotions worked with the iconic bookmaker Paddy Power on the annual Brighton Pride 2018 campaign. Paddy Power, an official partner of the Brighton and Hove Pride 2018, launched the first Official Bus of Professional Gay Players – a fabulous float ran the streets of Brighton during the parade.
The activation featured angels and a referee responsible of distributing the brand merchandise created especially for Brighton Pride campaign. Branded merchandise was distributed from the market stall in Preston Park, run by the Referee.
Elpromotions Male Models dressed as Angels and walked through the park wearing Paddy Power branded Pride Pants and green angel wings. Models happily cheered on festival-goers and firing Paddy Power Pants in the air with a hand-held air cannon. All models and talent were sprayed in glitter and painted in rainbow tattoos.
Elpromotions provided gorgeous male models, football talent and actors for the parade. The agency was also responsible for providing wheel stewards. Wheel stewards walked alongside the bus during the parade in good spirits cheering people on.