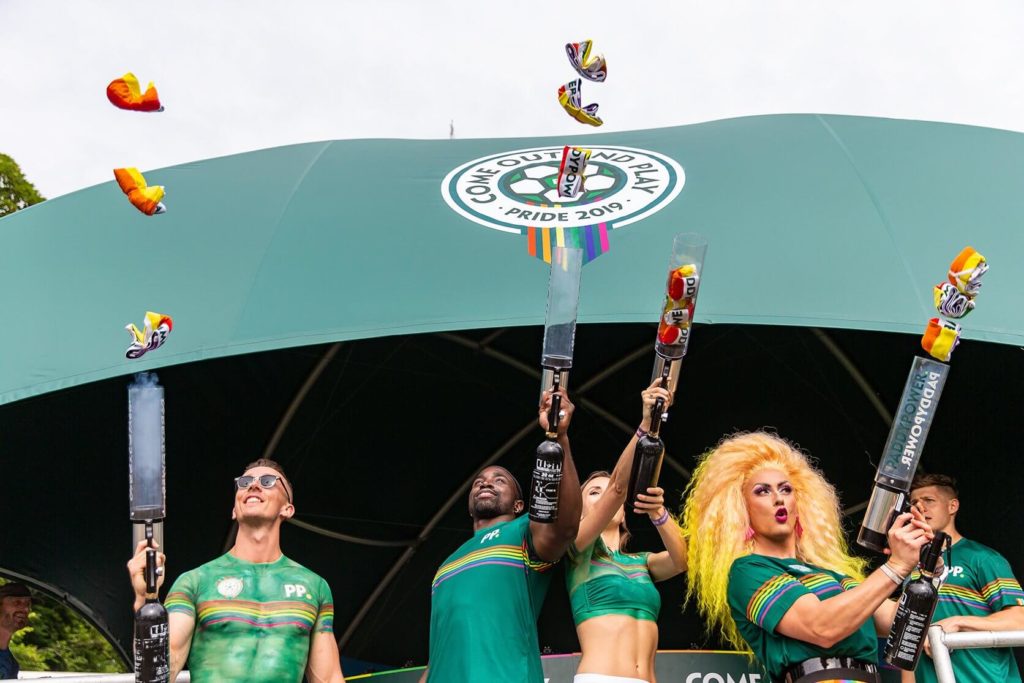 Elpromotions worked with Officer & Gentelman on this year's Brighton Pride 2019 with Paddy Power – the largest bookmaker in Europe known from campaigns such as "From Russia with equal love" or "The first bet from space". Always with the motto "balls of steel, heart of gold" in mind, Paddy Power is often supporting through sport or a social cause in which they truly believe, such as saving the Brazilian rainforest or the Russian polar bears.
Paddy Power created a campaign for Brighton Pride 2019 promoting a lack of openly LGBTQ footballers in the Premier League. Paddy Power built a symbolic team that welcomed all the LGBTQ players from across the country called Proud United. Graeme Souness and Proud United walked under a colossal 'Game Changer' balloon at the Pride parade.
Elpromotions talent communicated the key message "COME OUT AND PLAY" to people throughout the day.
Our DJ entertained the crowd during the Brighton Pride 2019 Parade. Turntables were set up inside an open-top truck (mobile DJ booth) at the head of the balloon.
Elpromotions image models, were at the Pride Festival in Preston Park meeting festival goers, spreading the word about the campaign and giving away Paddy Power merchandise by shooting them out of handheld air cannons. Models were body painted in Paddy Power brand colours.
Male and female promotional staff assisted the production staff during the entire event in an interactive photo installation.
Elpromotions provided gorgeous male and female models, promotional staff, a drag queen and a body painter for the parade. The agency was also responsible of providing wheel stewards. Wheel stewards walked beside the moving truck during the parade in good spirits cheering people on.