In February 2019, Elpromotions Agency Huawei hostesses worked at the MWC Warm-up event in London, where Huawei released the "Simplified 5G" deployment strategy.
Elpromotions is the preferred staffing supplier in London for the Chinese tech giant. Huawei approached us to provide corporate conference hostesses and meet & greet staff.
It was an informative event with opportunities for guests to have comprehensive and detailed panel discussions. Huawei believe the future of mobile networks will head in the direction of simplifying networks, automation, and thus offering simplified solutions to businesses.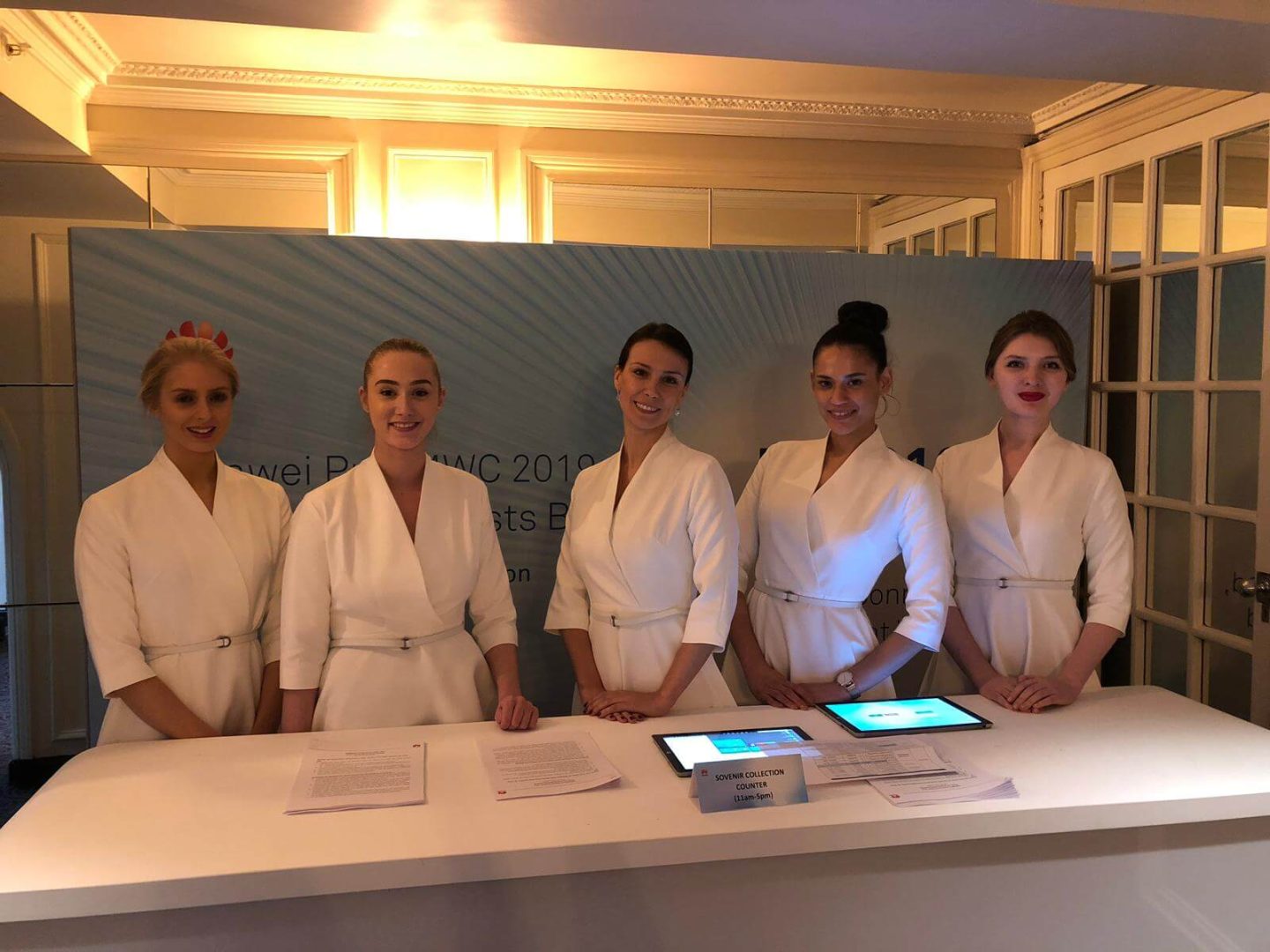 Elpromotions Hostesses at Huawei MWC 2019 at The Savoy Hotel, London
A full service – exactly to the client's requirements
MWC 2019 was a 2-day conference was held at the beautiful Savoy Hotel in London. Our hostesses spent day one doing training and second day was the conference. Our corporate hostesses looked the part in their elegant white dresses, black shoes and hair tied up neatly. They presented themselves at the Souvenir collection stand providing meet and greet services. They also handed out souvenirs to delegates and snapped a few photos throughout their very busy day.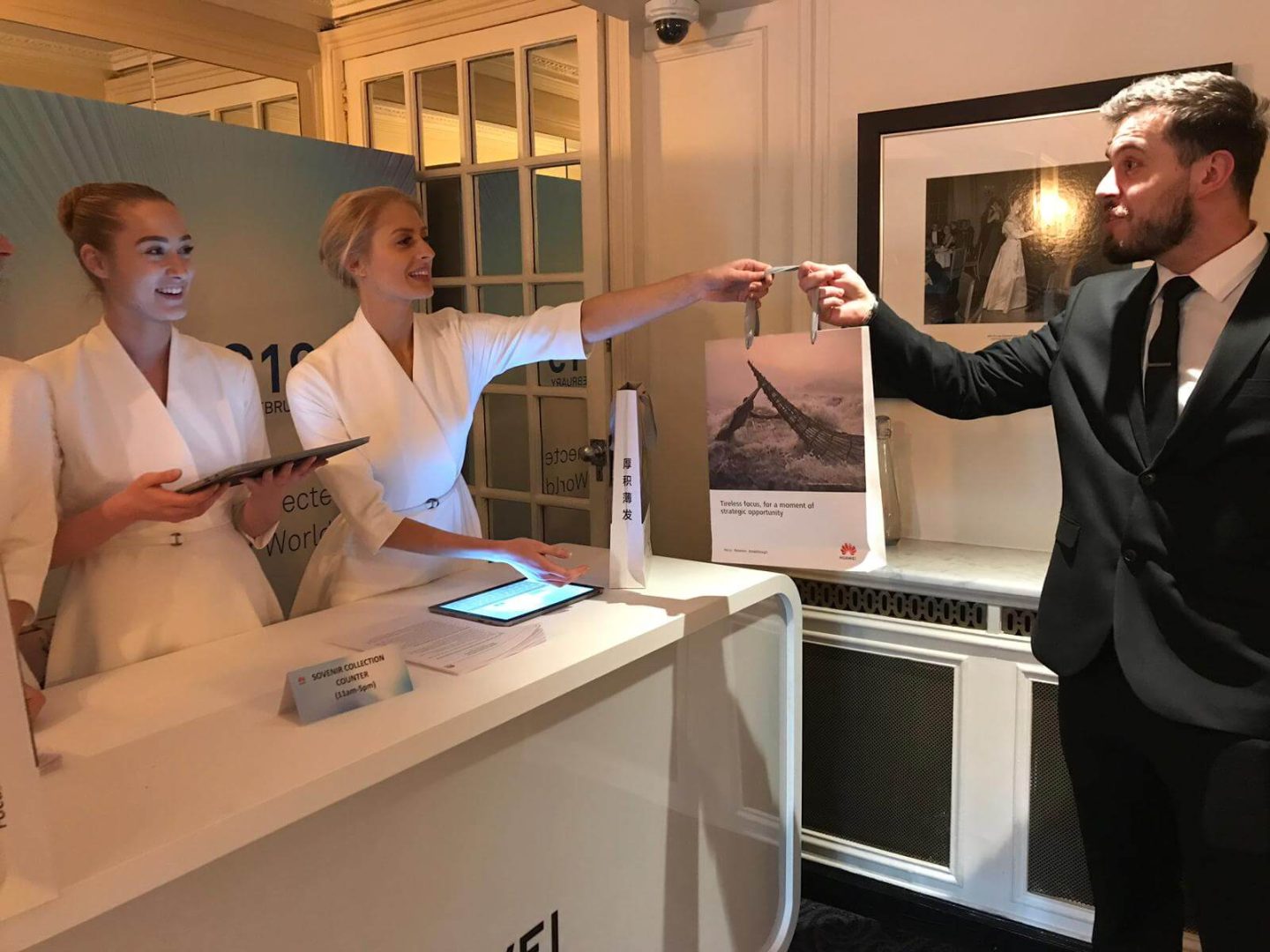 VIP Hostess Services
Our dedicated event hostesses certainly did us proud by once again receiving repeat positive client feedback.
Elpromotions Exhibition Staffing Agency is a preferred supplier for Huawei London events. Most recently Elpromotions London Hostess Agency assisted at the Huawei Global MBB Forum 2018 in London.
Elpromotions Staff are booked across the IT, technology, consumer, B2B and B2C sectors on a diverse range of events. Our main staffing services include meet and greet hostesses, registration staff, demonstration staff, directional staff and promotional staff.
****
If you would like to find out about booking corporate hostesses, team leaders or event managers get in touch with one of our friendly team members here or drop us an email at info@elpromotions.co.uk
Call us on 0333 011 5463