Oh what a few months it has been for us at Elpromotions Agency! We have successfully finished the Huggle UK Freshers Tour roadshow for Huggle social app that took our promo team across the UK. Our lovely promotional guys and girls visited various UK Universities to create brand awareness. Well done guys!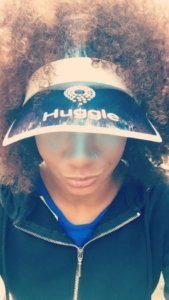 HUGGLE "Discover people who go to the places you go"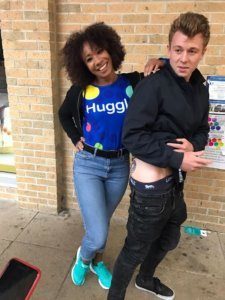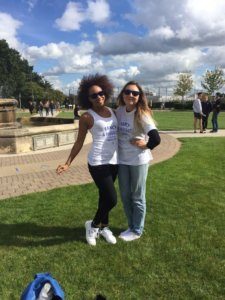 Huggle is a fun app that checks you in to the places you spend your time, gyms, cafes, bars etc. It then shows you other people there and all the locations you have in common with each person. 
Our promo staff promoted the Huggle UK Freshers Tour by handing out free tattoos to students. The campaign was held throughout September and October in order to raise awareness of the app.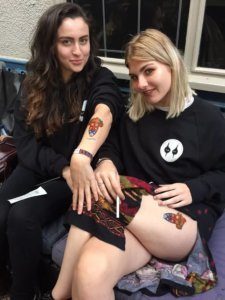 Our lovely Huggle Brand Ambassadors applied Huggle transfer tattoos, played frisbee and chatted away with Huggle boys in blue morph suits. We want in! Where can we sign up?