Last month, London Event Staff Agency Elpromotions expressed its utmost excitement at being the winning London hostess agency. We provided promotional staff for the Firestone Europe activation at All Points East Festival, held at Victoria Park from May 25th to June 3rd.
Promotional models (males and females) played a key role during the festival, ensuring that they capture data across the festival. While working at a number of points, they operated across two major activations: Spin the Tyre and Tattoo Shop. Carrying iPads as they roamed the major paths, Elpromotions staff primarily collected data, but also got the festival attendees to play games, such as digital Spin the Tyre.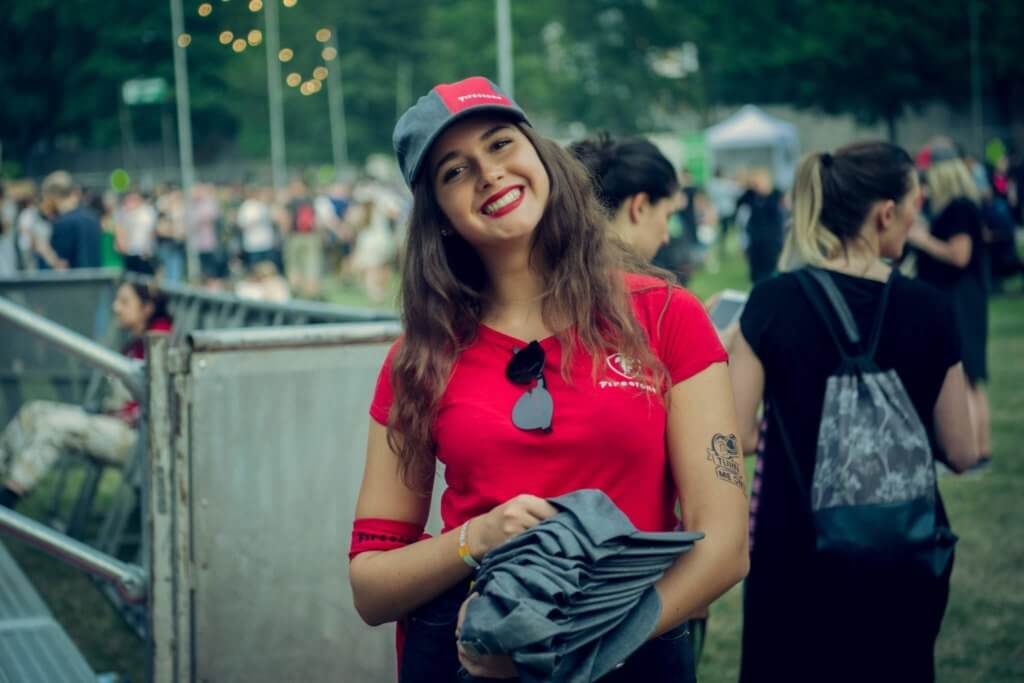 Apart from handing out Firestone branded hats, some of the agency's promo models also distributed free merchandise. Attendees who participated in any of the games at Firestone activation booths, won a Firestone branded hat.
Tattoo Shop Activation Booth
Elpromotions Event Staffing Agency promotional models were busy between Live shows. They offered people visiting the booth an array of tattoos from which they could choose one design. Once selected, the promo girls assisted to apply the selected airbrush tattoos.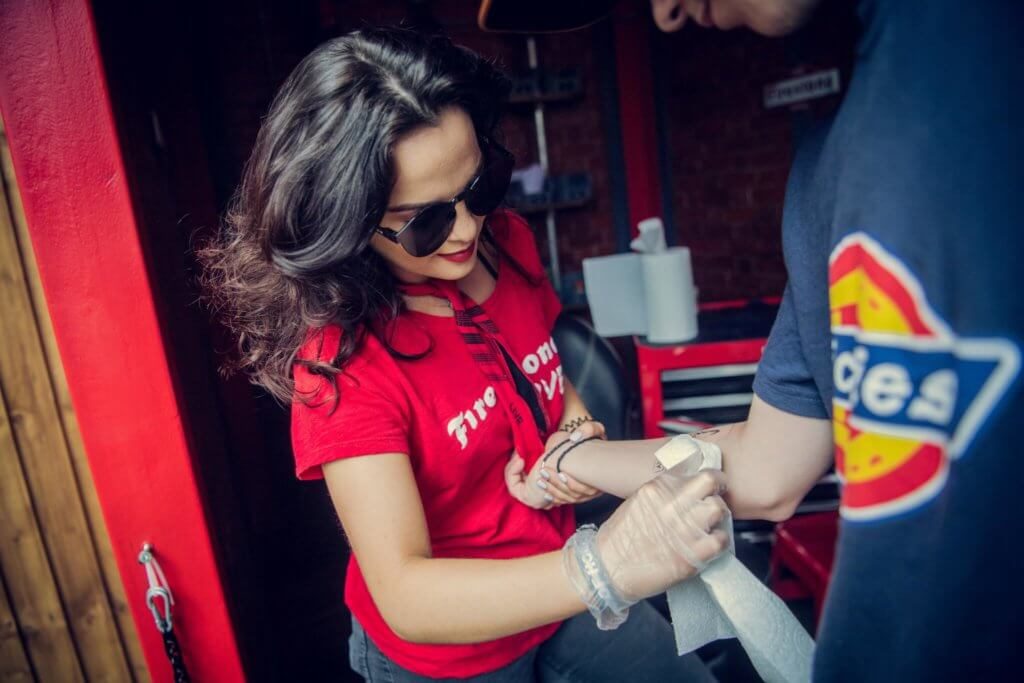 Spin the Tyre Activation
With promotional model agency hostesses and event hosts, promotional staff encouraged attendees to turn the Firestone wheels for a chance to win some exciting prizes. All they needed to do was match all four symbols! And so, with the probability of that happening being reasonably high, there were quite a few winners. Winners all round!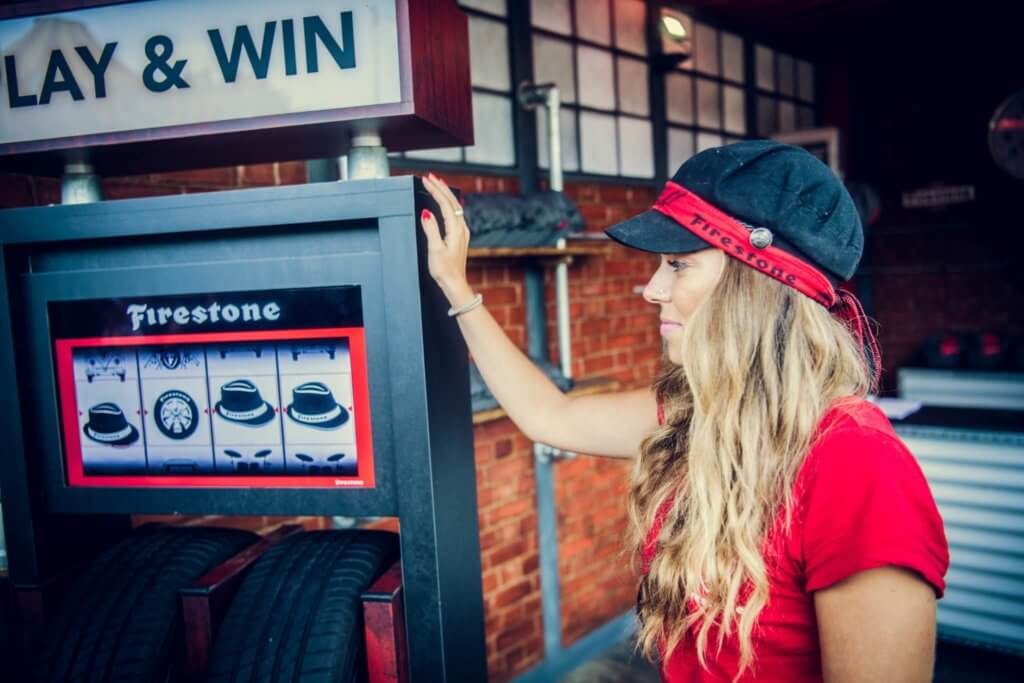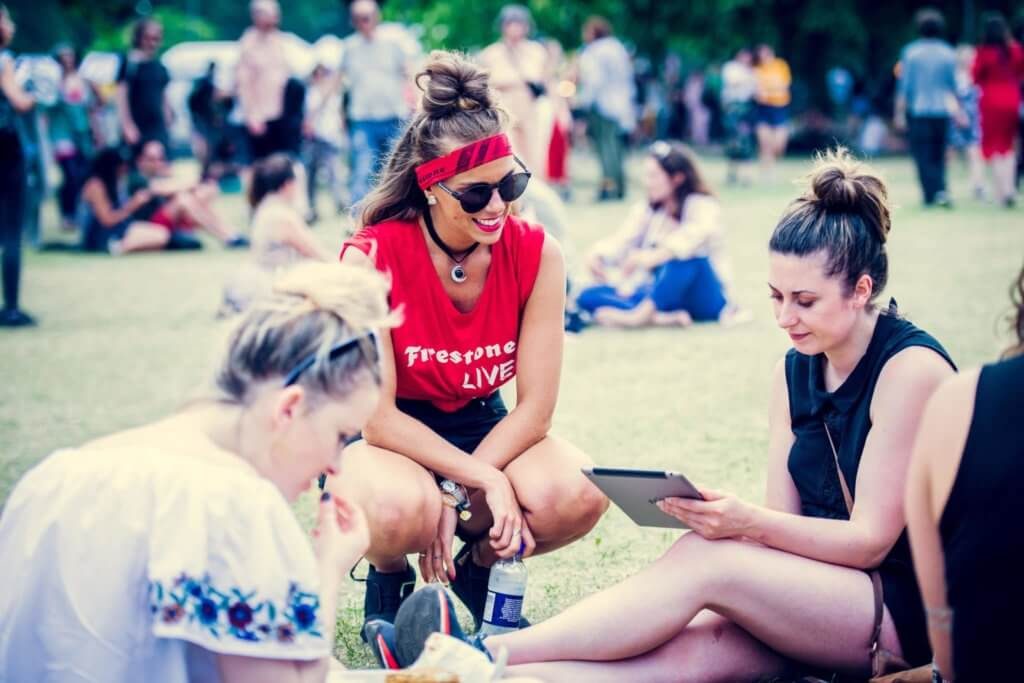 Spin the Tyre (Digital Version)
Guests and visitors got to spin the digital version of Spin the Tyre. Our helpful London event staff were in high demand as they helped with each segment of an activation.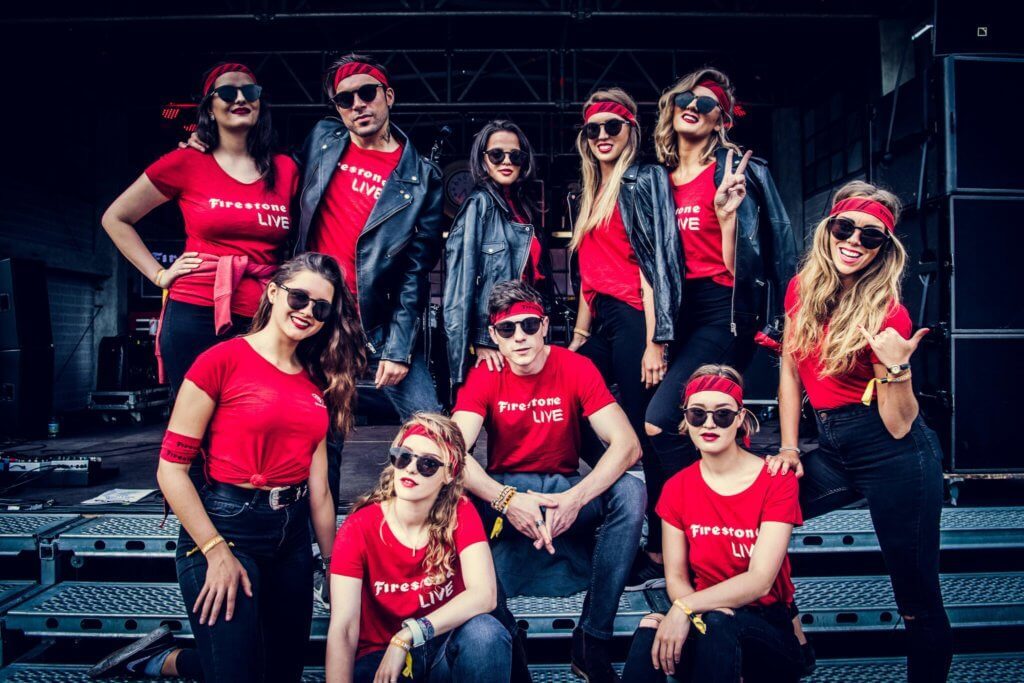 LIVE Music Performance vs London Event Staff
During Fridays and Saturdays, Firestone hosted some of the most amazing new talent and live bands on stage. All Points East Festival also offered a variety of other entertainment and activities to enjoy, such as VR games and utility apps. For food lovers, there were plenty of food stalls serving delicious snacks to indulge in.
Overall, the experiential staffing campaign for Firestone was a huge success. Thank you to all our hard-working event staff who kept it real and carried on for 10 days!
You can check out Firestone Europe website for more information on the brand. More information on All Points East Festival on our Facebook Page
Why not engage Elpromotions to assist with your next Sponsorship activation? Drop us an email or contact us here.