This past weekend, Elpromotions London models and talent made a rather bold appearance at the Brighton Gay Pride Festival in Preston Park. Actors, models and football talent represented Paddy Power, an official sponsor of the festival, in support of Gay Professional Football players.
The campaign launched the first Official Bus of Professional Gay Players. A colourful float, full of confetti and rainbows, ran through the streets of Brighton during the parade! What was the catch? Well, the bus was completely empty. This was to showcase that zero progress has been made when it comes to LGBTQ in the world of football and footballers coming out to the public.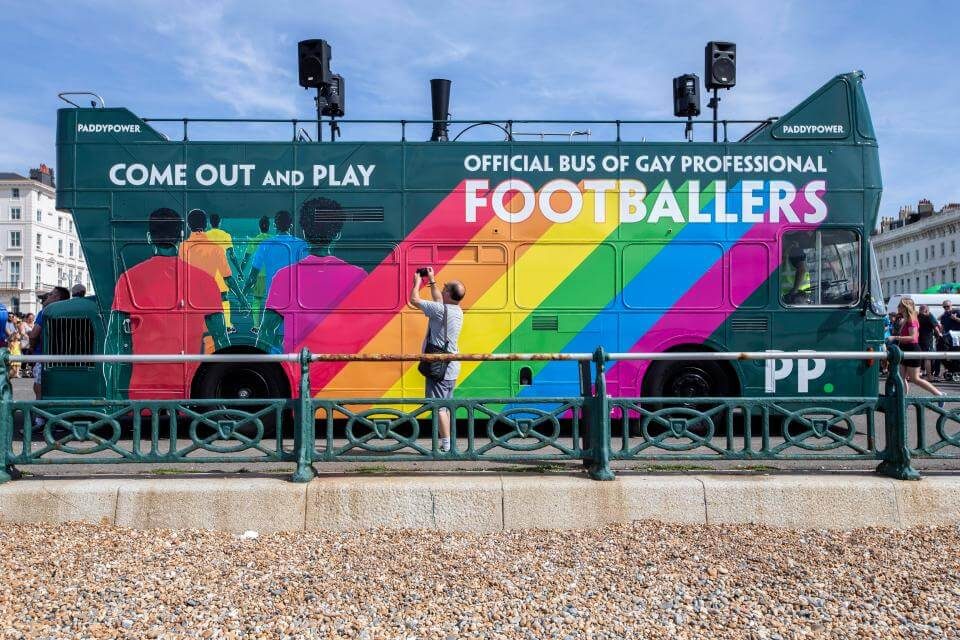 Paddy Power wanted to show professional footballers in the Premier League who may be gay, that the fans are ready; that they have our support and that of millions of others in the UK and abroad. As a result, this campaign brought a lot of attention to the float ad the reason behind it.
Our promotional models took on the following roles at the Brighton Gay Pride Festival.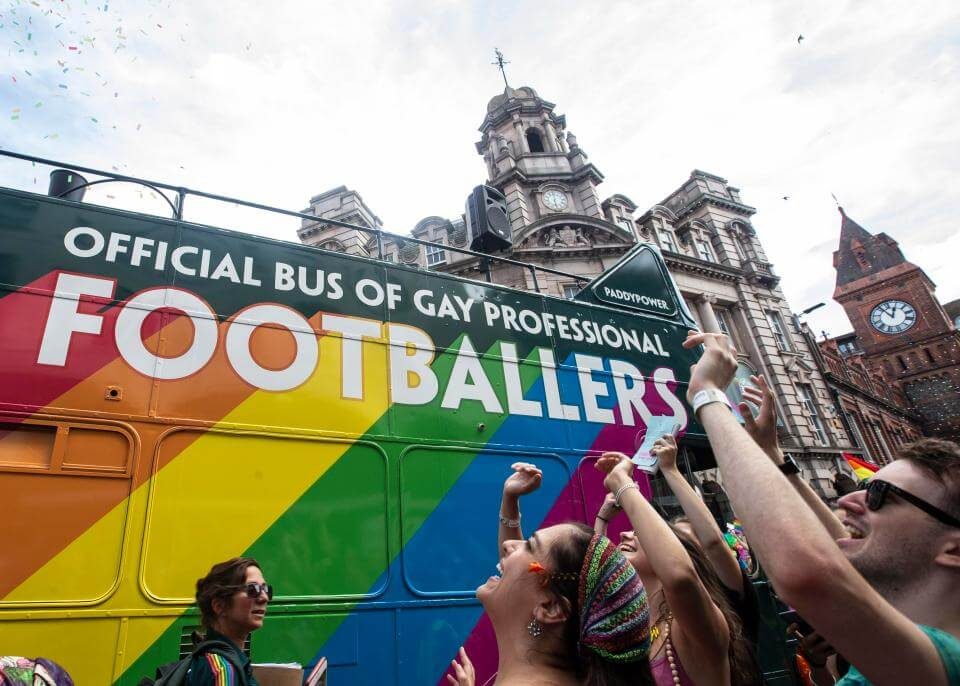 Angels
London
promotional staff
walked through Preston Park dressed in
Paddy Powder
branded Pride Pants and green angel wings. Male promo guys were cheering on festival-goers on whilst firing 
Paddy Power
Pants into the air with a hand-held air cannon. Our promotional staff embraced the full pride spirit and covered themselves in glitter and rainbow tattoos.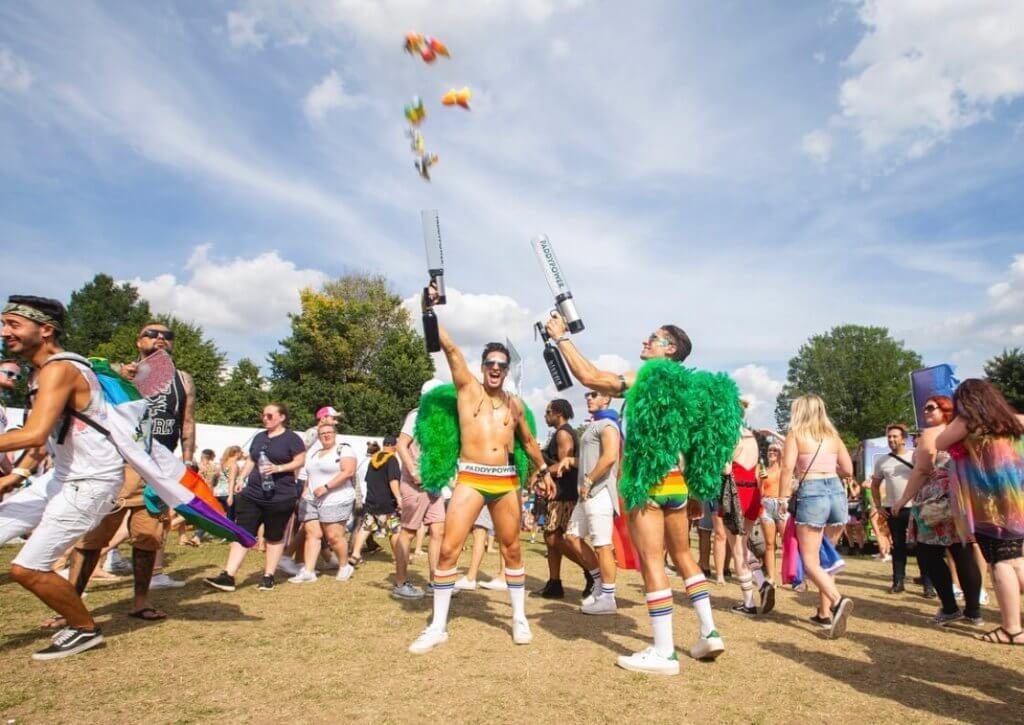 Referee
A
Paddy Power
market stall was setup in Preston Park where one of our promotional models distributed 
Paddy Power
branded merchandise. The merch included flyers, temporary tattoos, stickers, and a whistle all handed out in a cute little tote bag. The male model was dressed in a 
Paddy Power
branded referee jersey while he interacted with the festival goers.
Footballer
Along with the referee,
Elpromotions
 Agency provided a professional footballer at the
Paddy Power
market stall doing football tricks and interacting with the festival goers. The model dressed in a
Paddy Power
branded football outfit.
Elpromotions Agency London models and promo guys did amazing embracing the job and looked great doing it. Who is excited for next year?
London Promotional Staffing agencies work closely with the clients to achieve their event goals. Why not engage Elpromotions to assist with your next sponsorship activation?
Click here to contact us or give us a call on 0333 011 5463