Elpromotions were proud to work with iconic bookmakers Paddy Power where we supplied wheel stewards, image models, promotional models, a DJ, a drag queen and even a body painter to make their campaign "Come out and play" at Brighton Pride 2019 go out with a bang.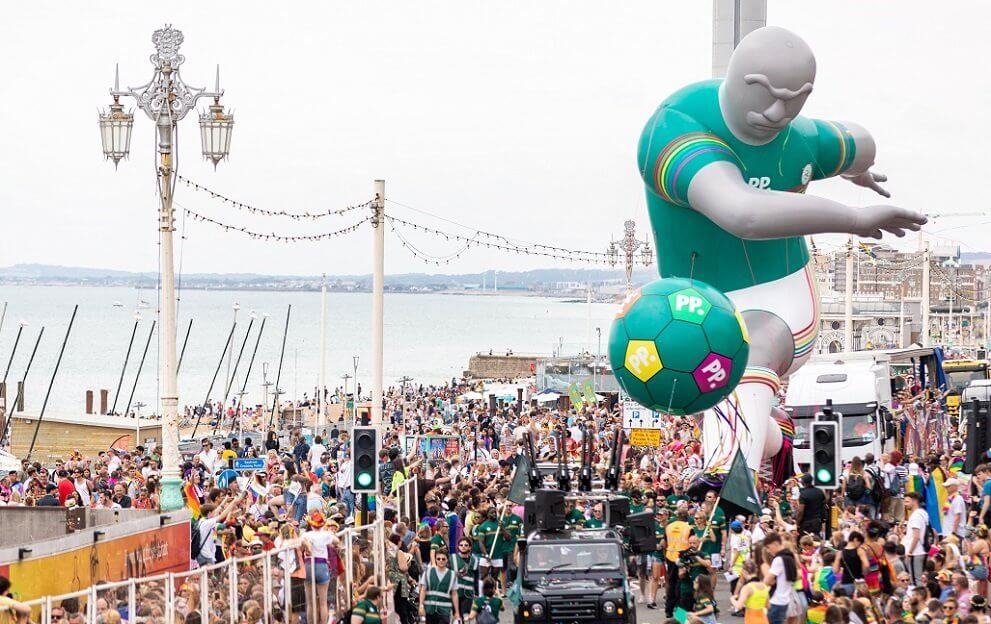 Why we're proud
Paddy Power is not one to shy away from sport and environmental causes they believe in – they are proud to wear their heart and sexuality on their sleeves and this time they wanted to tackle the issue of homophobia in football where there is a lack of openness regarding LGBTQ in the Premier League.
In order to encourage diversity and help players speak out with confidence; Paddy Power built a symbolic team that welcomed all the LGBTQ players from across the country called Proud United. And Elpromotions, as a promotions staffing agency, we were delighted to send some of our top talent to help make the event even brighter.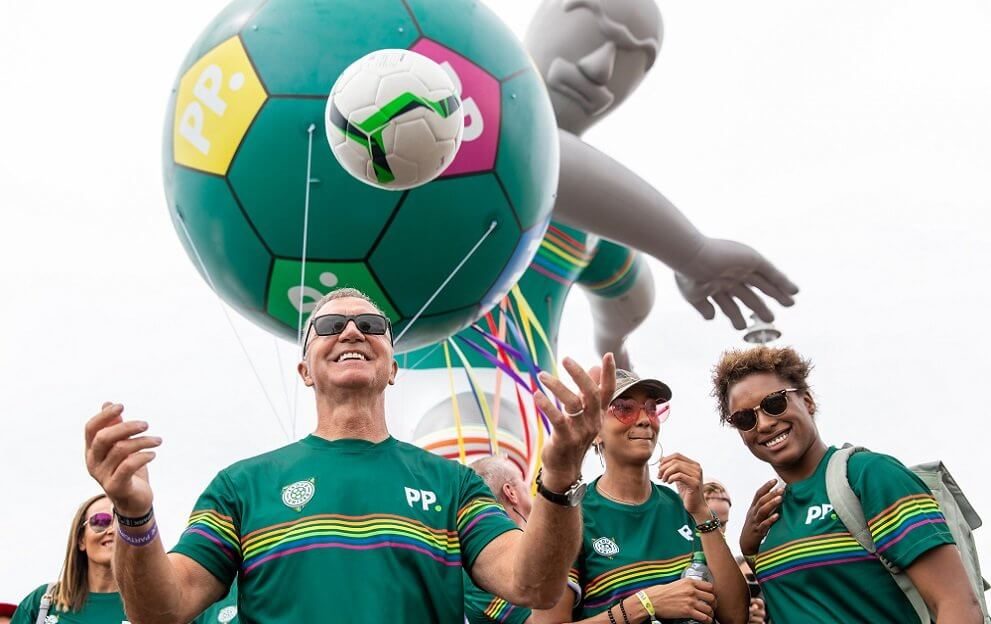 Delivering a great message
Headed by retired footballer Graeme Souness, Proud United walked under a colossal 'Game Changer' football themed balloon at the Pride parade. The ball was held by rainbow colored ribbons to the foot of a gigantic inflatable footballer who in mid-kick pose was taller than a two storey house!
Elpromotions promo staff set up camp around the central feature and communicated the key message "COME OUT AND PLAY" to people throughout the day. They provided the attractions run by male and female promotional staff behind the scenes.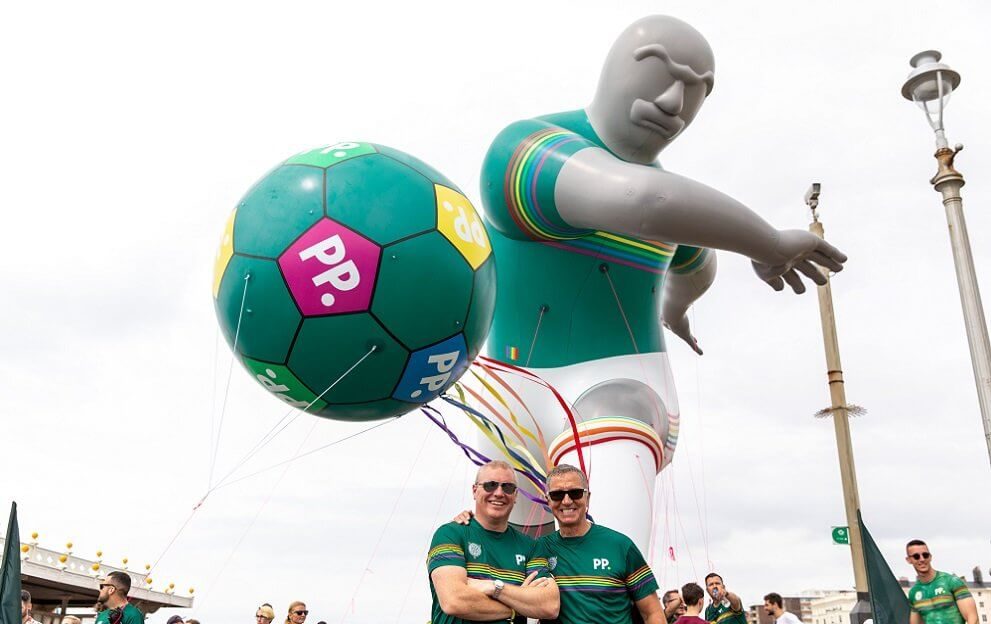 How we helped
For the 2nd year running, we provided a complete staffing solution for this year's Pride. We worked closely with our client Officer & Gentelman supporting Paddy Power to spread the message.
We provided a DJ who entertained the crowd during the Brighton Pride 2019 Parade. He entertained the crowds with a mobile disco booth; an open top truck with turntables, that was later parked up at the head of the balloon.
One of our artistic body-painters was also on hand to help decorate people at the parade along with a gorgeous drag queen. We also provided male and female fitness models that spread the message 'come out and play' theme to as many revellers as possible.
We also provided the interactive wheel stewards who walked beside the moving truck for the length of the parade. They were cheering people on and getting them into the festival spirit!
Meanwhile, Elpromotions image models were at the Pride Festival in Preston Park; meeting festival goers and spreading the word about the campaign.
Body-painted in Paddy Power brand colours; they gave away branded merchandise by shooting them out of handheld air cannons – it certainly went with a bang!
Our promotional staff enjoyed delivering a message at Pride that is certainly making the beautiful game a little more beautiful – same time next year Paddy Power?
****
If you would like to enquire about booking event hostesses, promotional staff or models then get in touch!
0333 011 5463