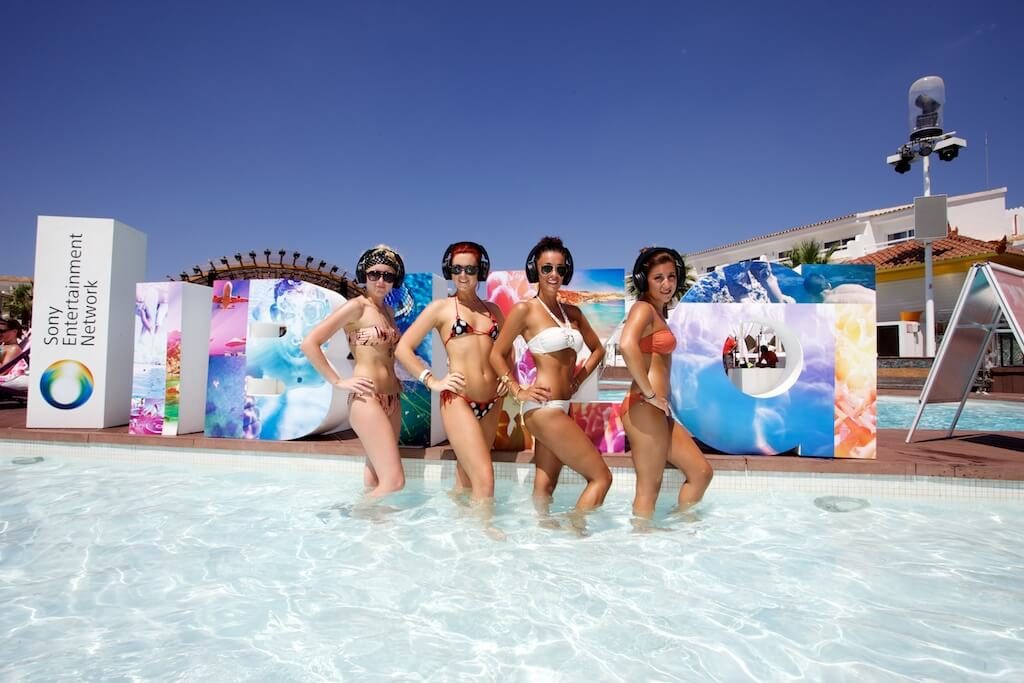 Elpromotions worked with digital media delivery service Sony Entertainment Network to support their 'tech' Mecca activation in Ibiza.
Sony Entertainment Network joined forces with one of the world's most high tech hotels – Ibiza's Ushuaia Beach Hotel. The company installed the latest music, gaming and film devices into Ushuaia Hotel, which already boasts a cashless payment system.
Sony Entertainment Network Ibiza tech activation featured a poolside entertainment demo area with games, competitions and movies. Hotel guests were able to lounge by the pool and create their own silent disco from a 15-million song jukebox, watch movies from their sun lounger or play games from the PlayStation store.
Within the complex Sony set up a wireless music service, gaming and movie station with a dedicated Ibiza Channel. The Music Unlimited service was complete with the biggest Ibiza anthems, hottest new electronic music and your favourite dance classics.
Elpromotions Agency Ibiza rolled out a 2-week promotional staffing campaign with female and male promotions staff at Ushuaia Beach Hotel, with branding and demo presence encompassing music, film and gaming.
The Ibiza models engaged and enticed guests to 'try out' new Sony products, in addition to competitions, games and movies. Our professional Ibiza promotional team engaged with hotel guests and 'passers by' encouraging to visit the poolside entertainment demo area. Hotel guests also had an opportunity to chill out and enjoy films, music and games for free.