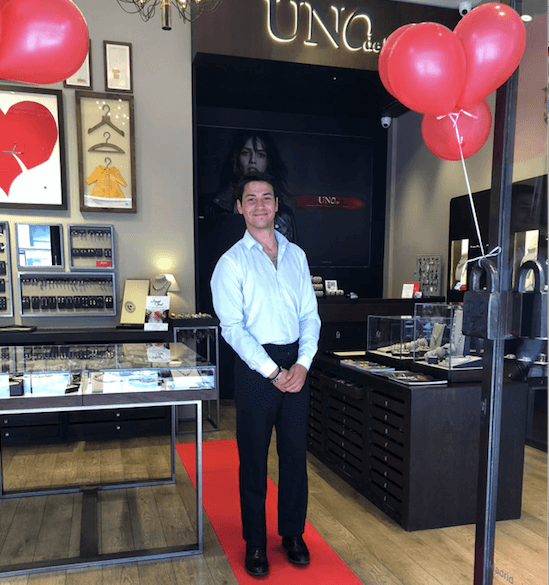 Elpromotions worked with UnoDe50 handmade jewellery brand from Spain to assist with London VIP staff for a Red Carpet event at their Regent Street flagship store.
Working closely with the client, the agency provided UnoDe50 London VIP staff and promotional models. The event team included hostesses and waiting staff for their Red Carpet summer series launch.
The VIP hostesses gifted beautiful red padlock bracelets to event guests and waiting staff served champagne throughout the evening.