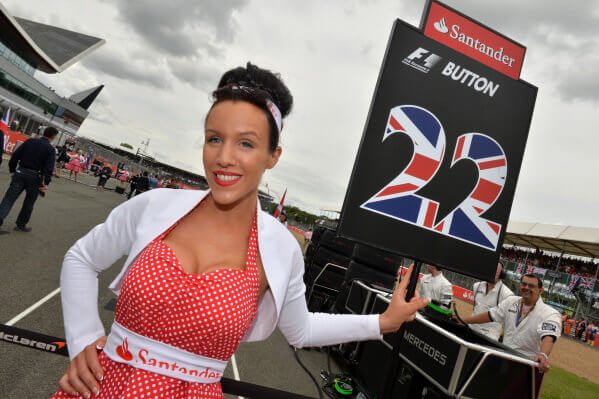 Tell us about an event which isn't made better with high level staffing and a friendly smile. 
It's okay, we can wait…
The point is, there is no area of the hospitality industry which can't be enhanced with the right staff, and Formula 1 is no different. Back in 2018, F1 eradicated their use of "grid-girls", under headlines of over-sexualisation and objectification – but are these arguments really still relevant in today's society?
At the time of the enforcement, the motorsport hostesses themselves fought back against the ruling, stating that their job was their choice, and that the link to their role and their physical appearance had little to do with objectification. However, it was determined that race weekends would continue with a more corporate hospitality staffing figure at the helm. 
But where's the fun in that? 
Here at Elpromotions, we believe that the reinstatement of events following Covid-19 will once again change the way we approach the hospitality industry – from all angles. Back in 2014 we provided grid girls for the British Grand Prix 50th Anniversary race at Silverstone in the UK, and despite changing the image of the industry, our service has never diminished, and our smiles have never faded. 
Our Formula 1 staffing service provides a lot more than an aesthetic feature, focussing on event delivery and team supervision, lead generation, and VIP management. Our motorsport hostesses are professional and can maintain a corporate image which aligns with the event and the branding – while channelling the high profile service expected of corporate hostesses. Not only that, but we also offer multilingual hostesses and VIP staff, business event management and operational support staff.
Looking forward to 2021 and beyond, we believe that there is a place for the modern day equivalent of a "grid girl", by removing the gender bias and instead focussing on the delivery of highly trained, professional, and presentable event and hospitality experts.  
This year's British Grand Prix is taking place at the Silverstone Circuit 16-18 July 2021.
The Formula 1 Pirelli British Grand Prix is the biggest and fastest sporting event in the UK. It's an unrivalled weekend festival of limitless fun, energy and entertainment with plenty of on and off track action.