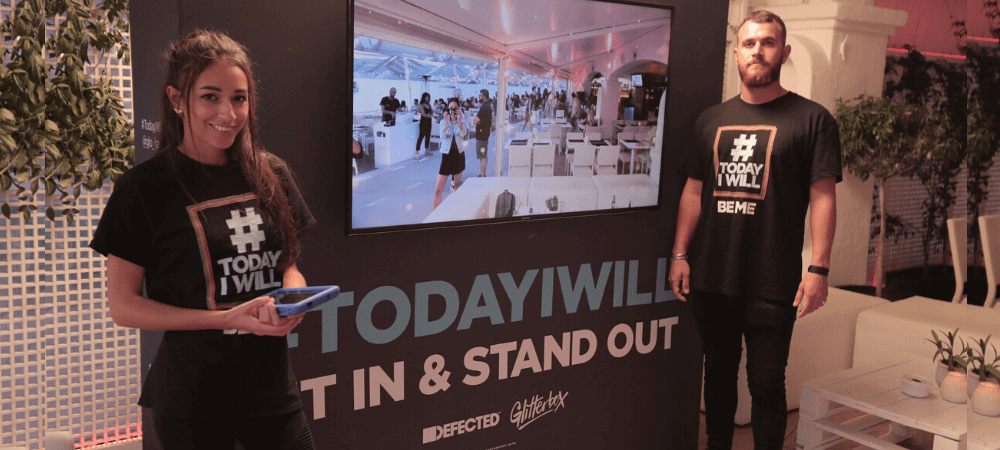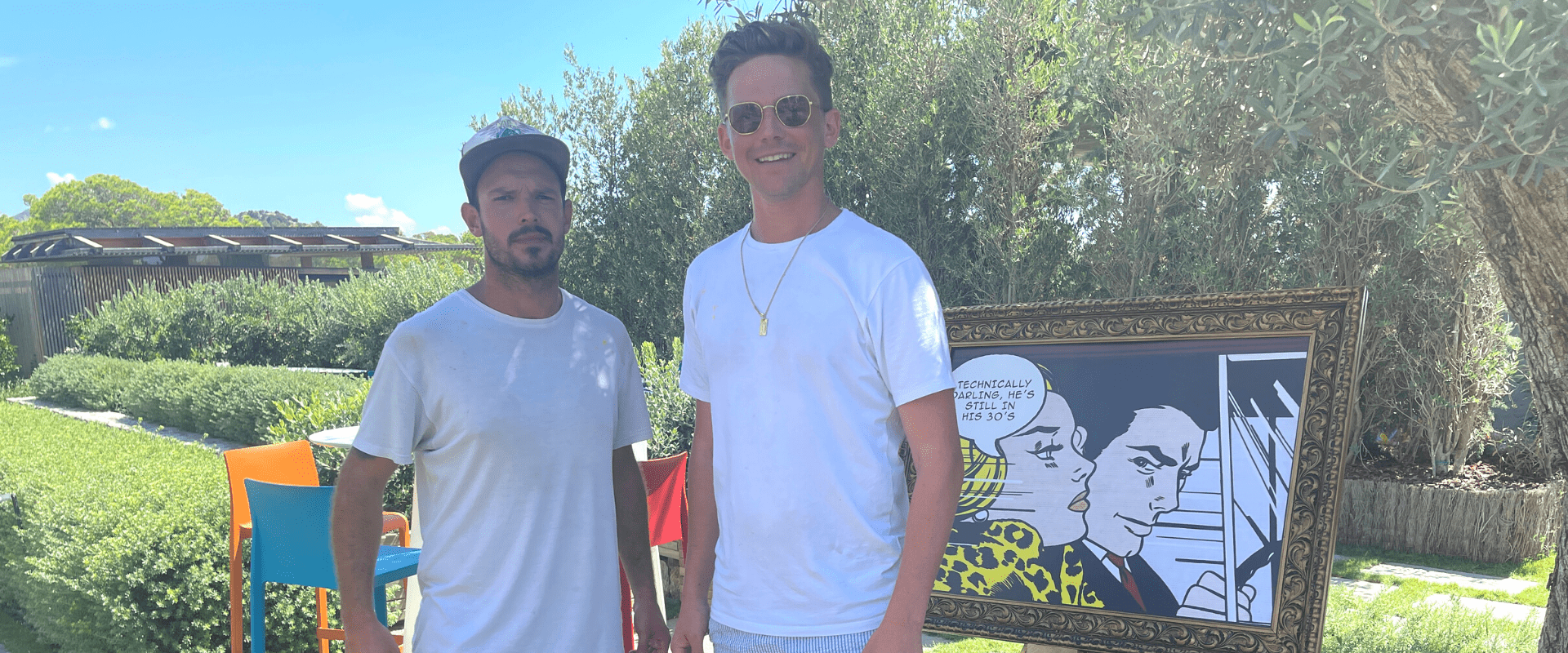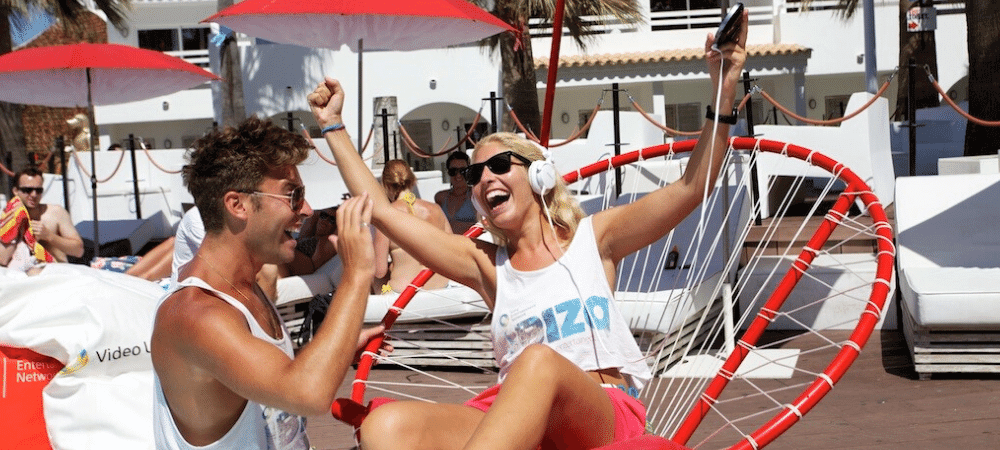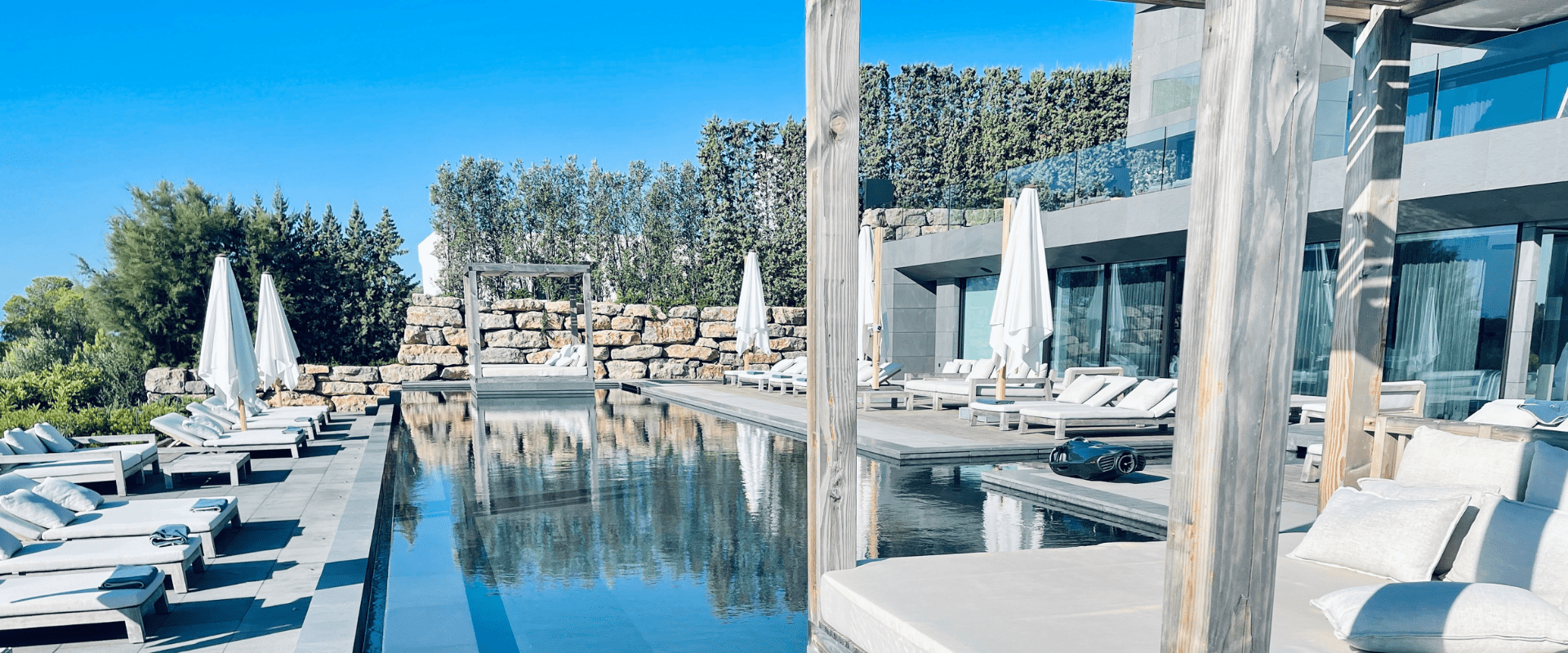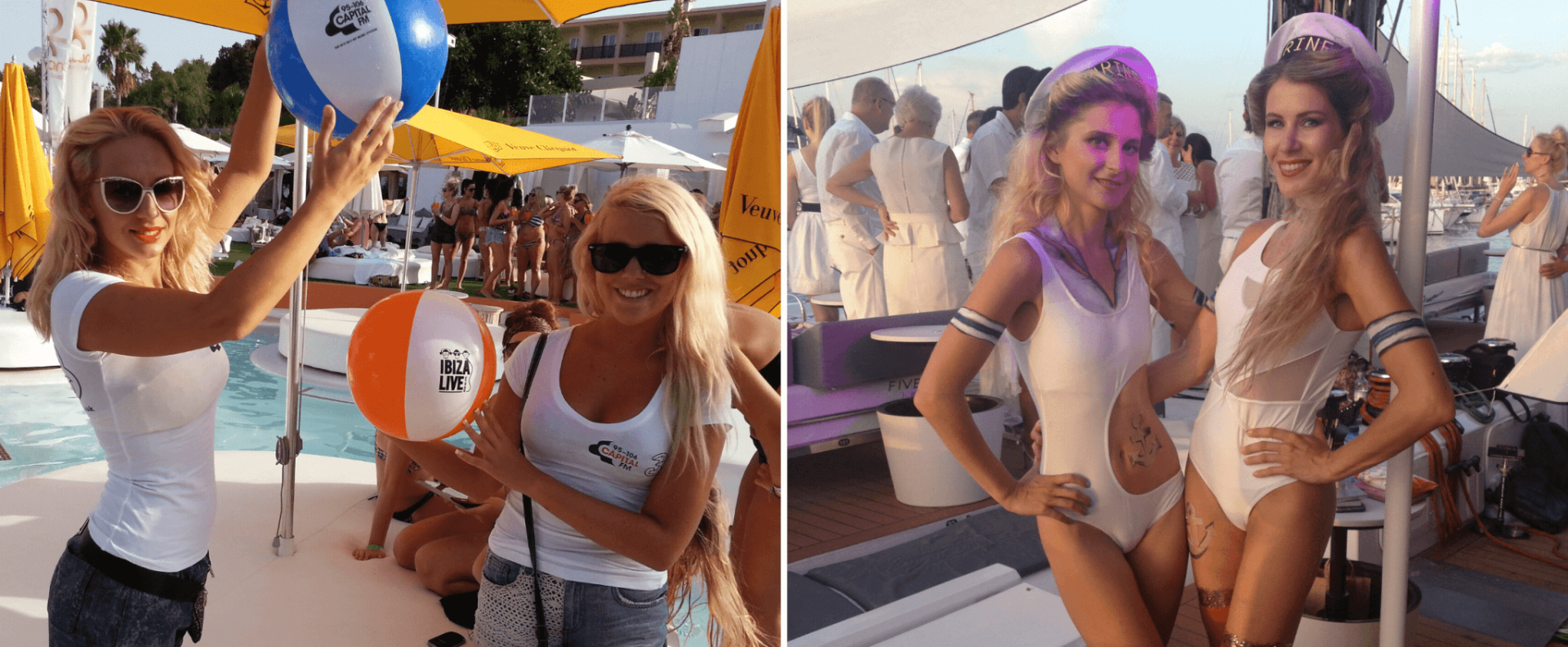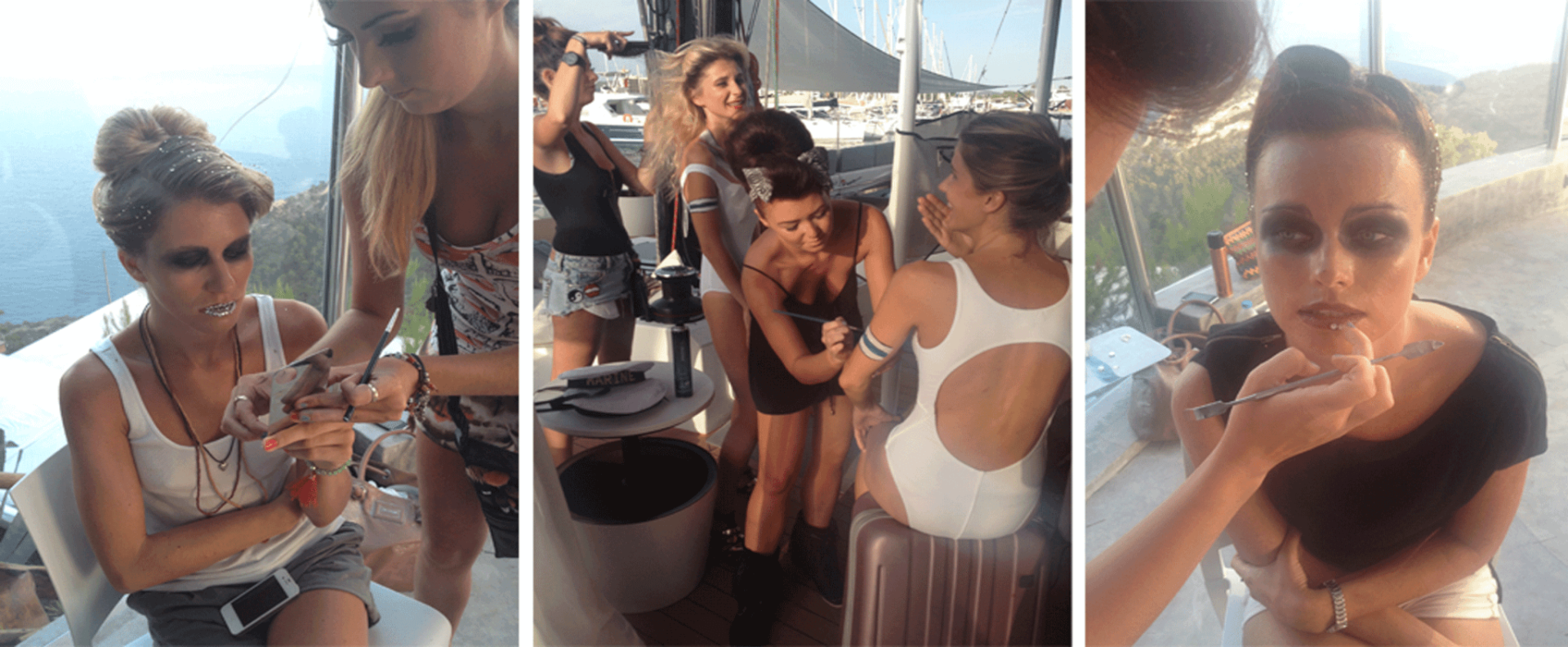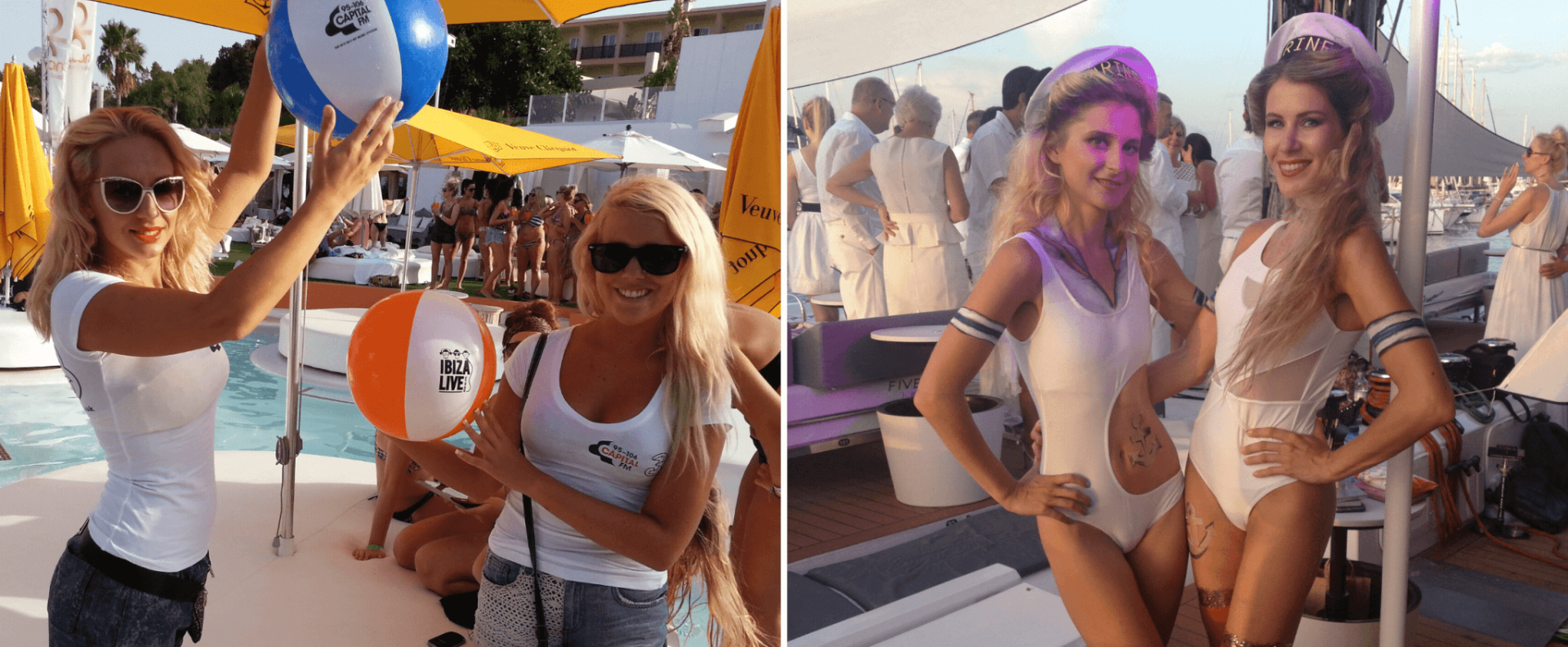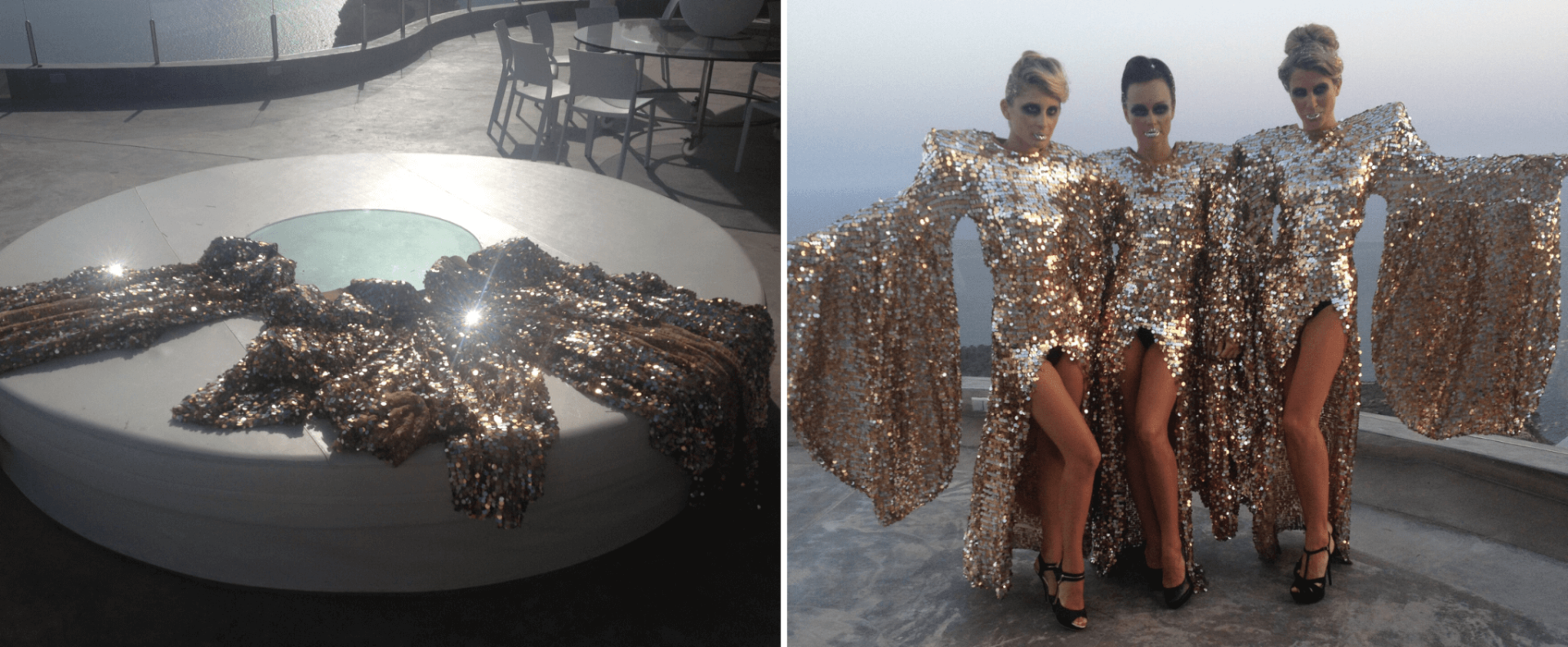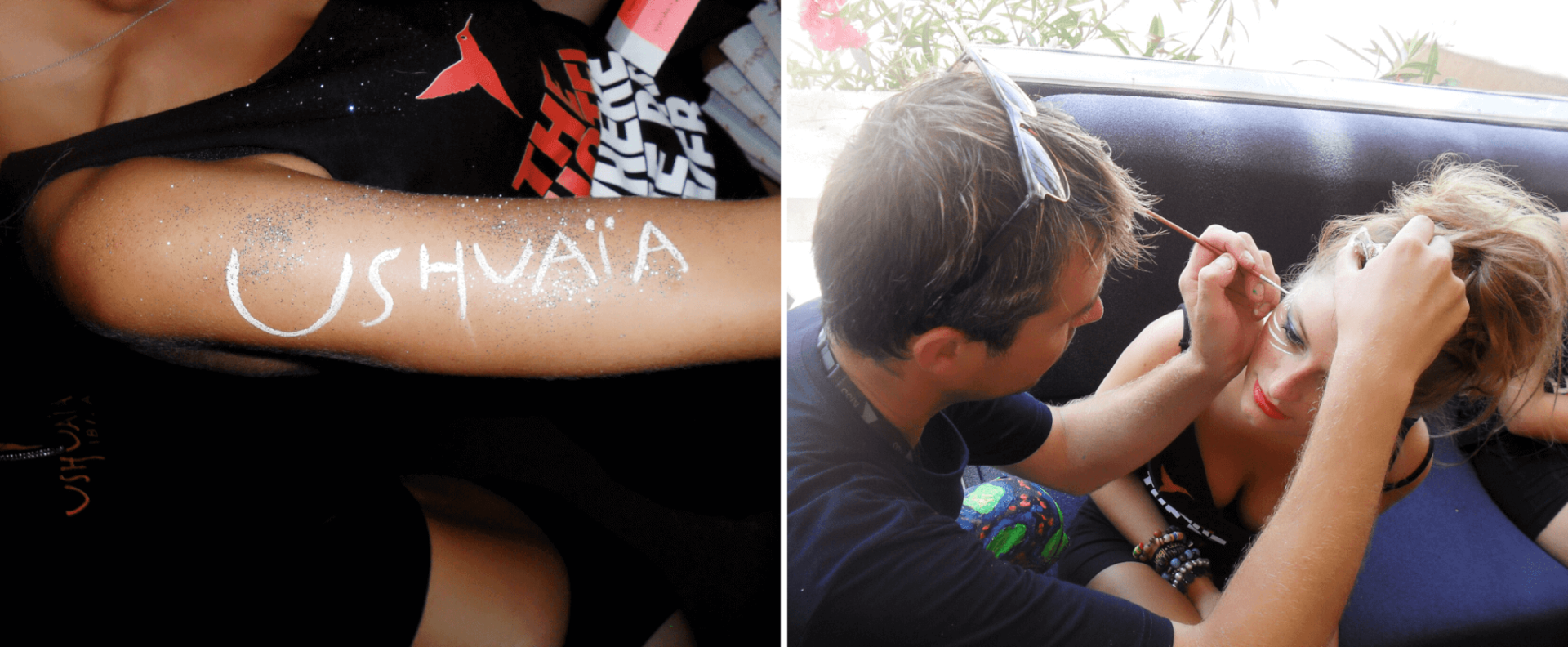 IbizaExperientialStaff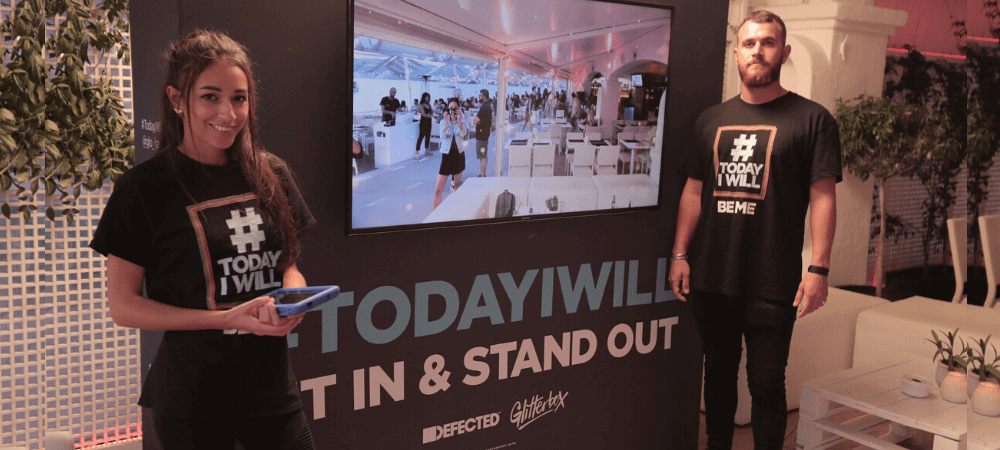 Elpromotions Banners 1920 x 800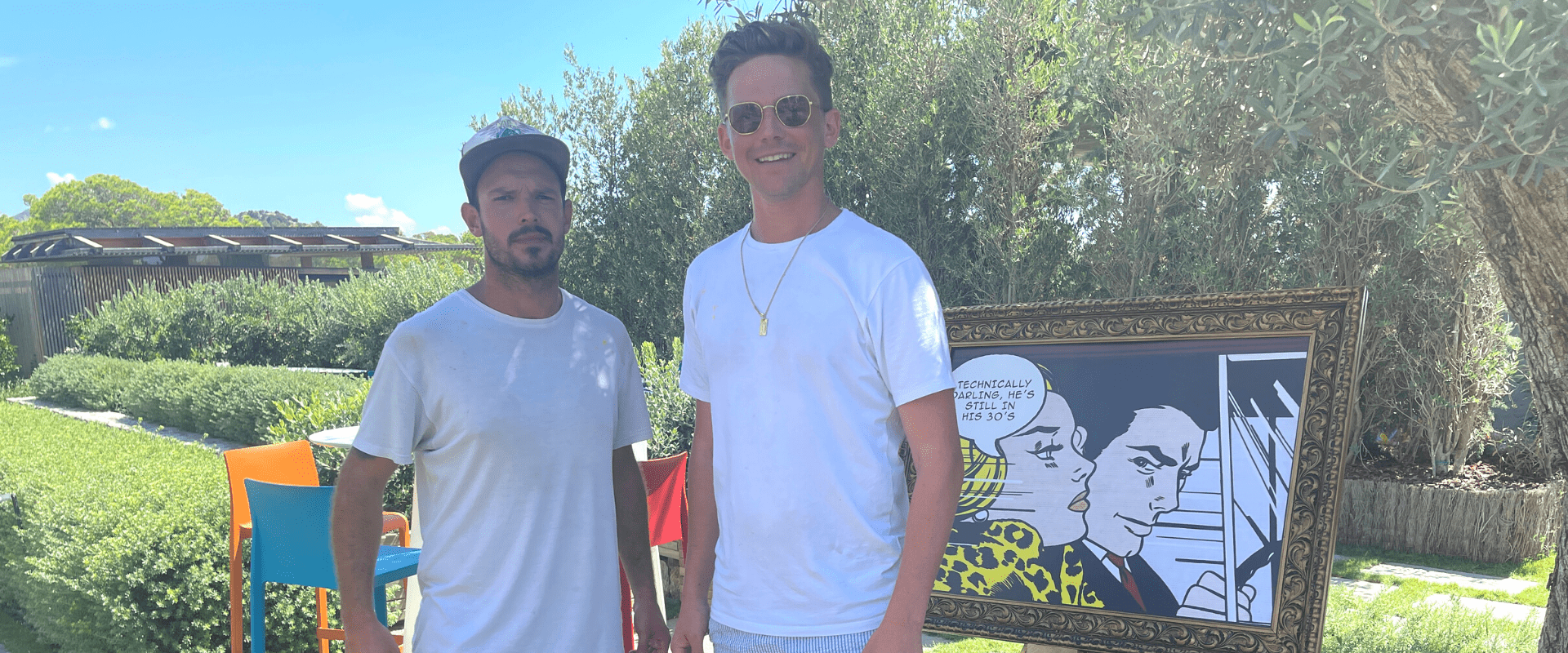 Ibiza-Models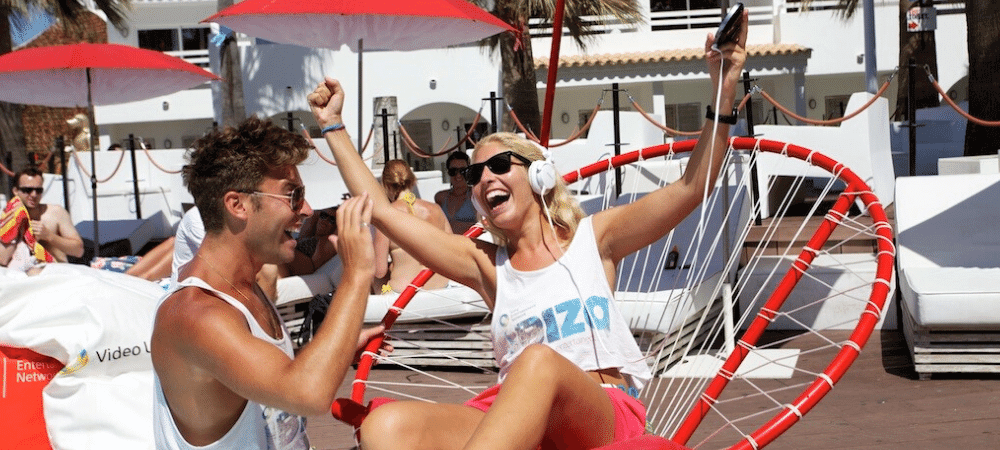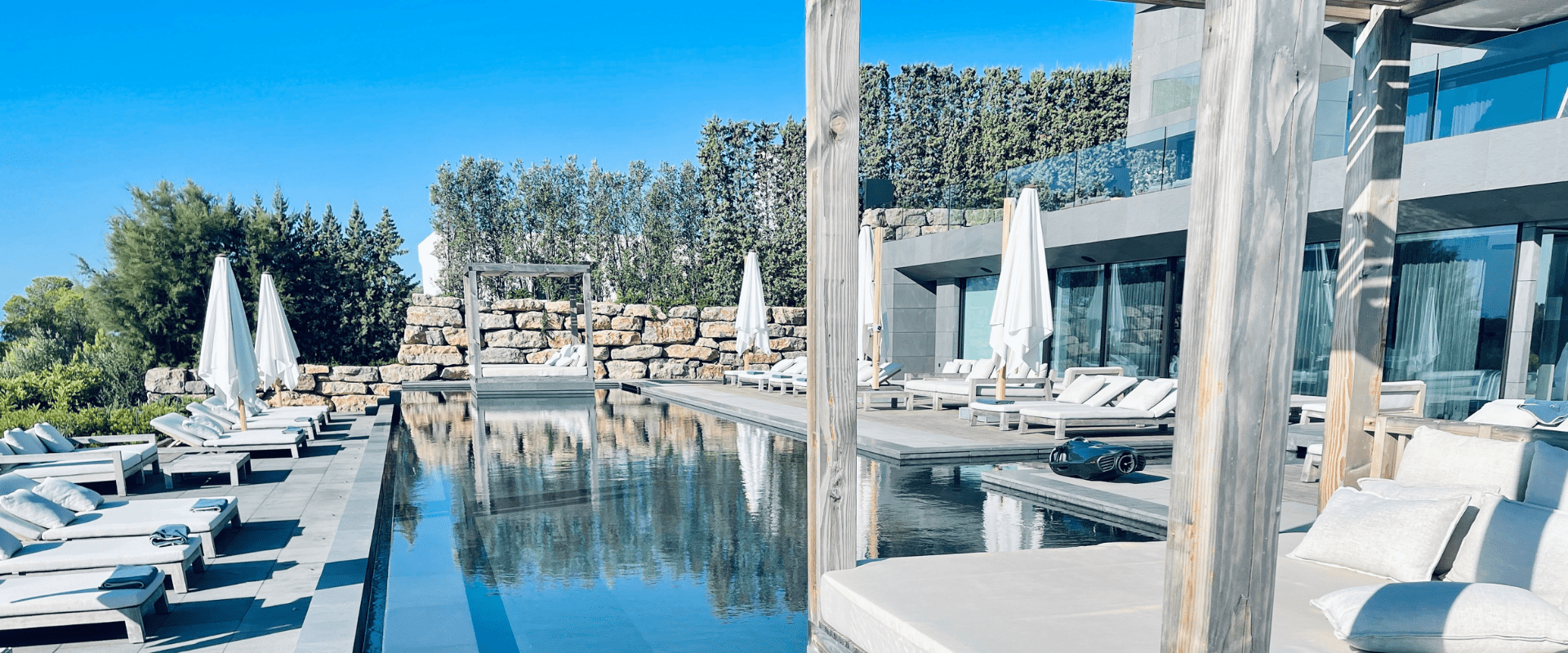 Promotional-Staff-Uniforms-Ibiza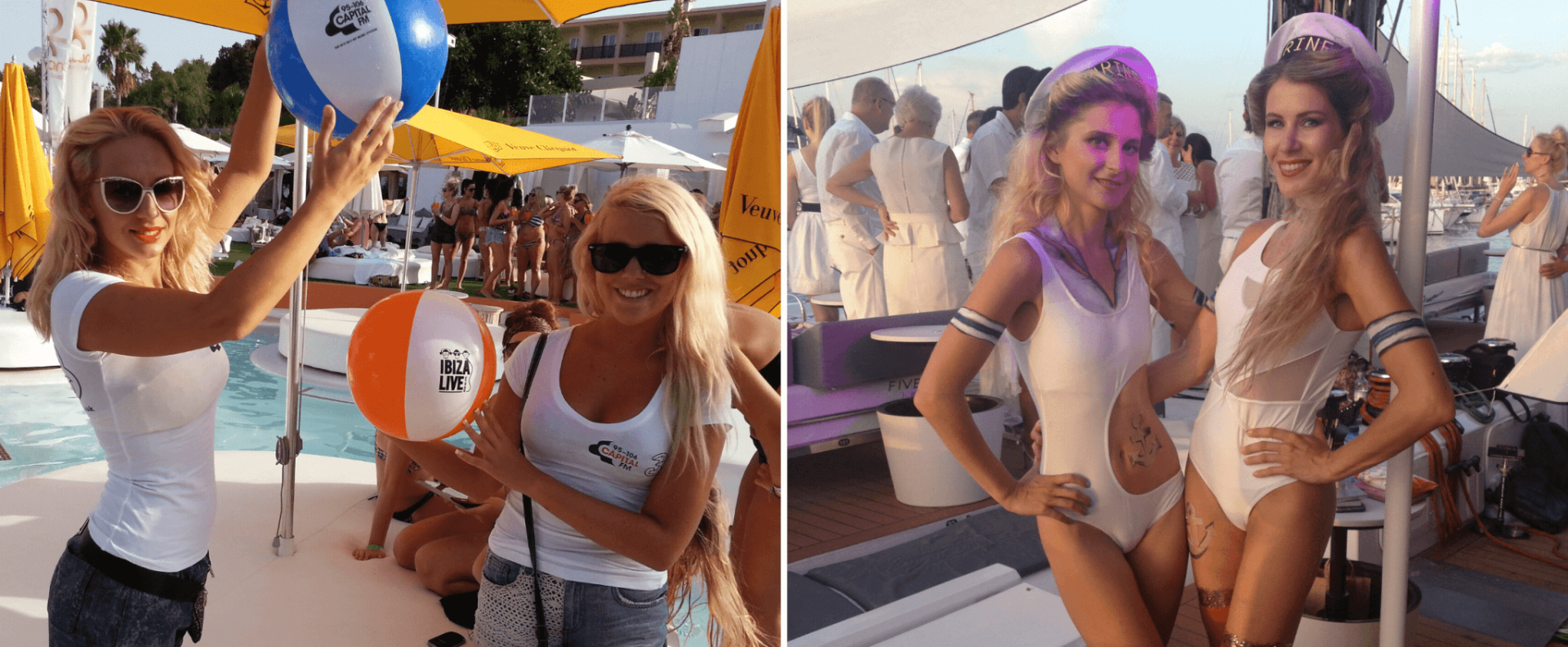 Make-Up-Artists-Ibiza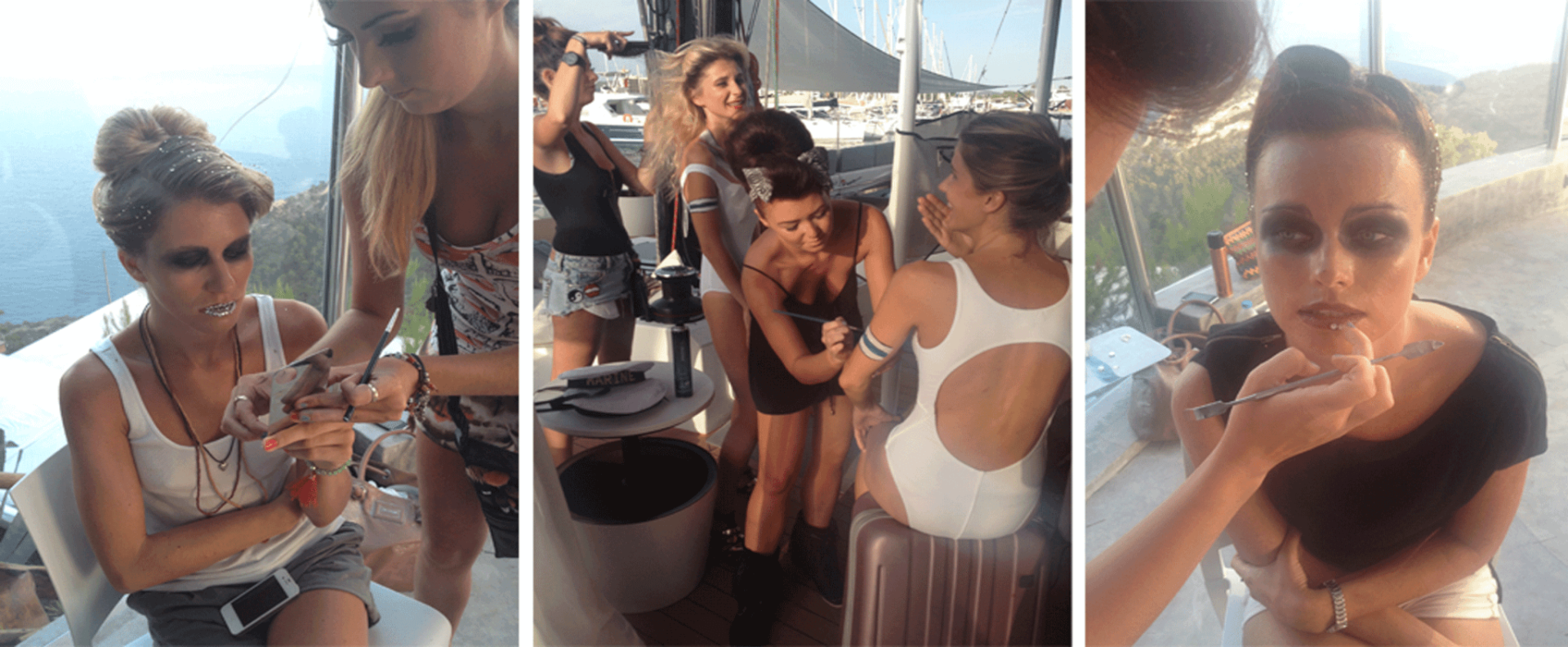 Promotional-Staff-Uniforms-Ibiza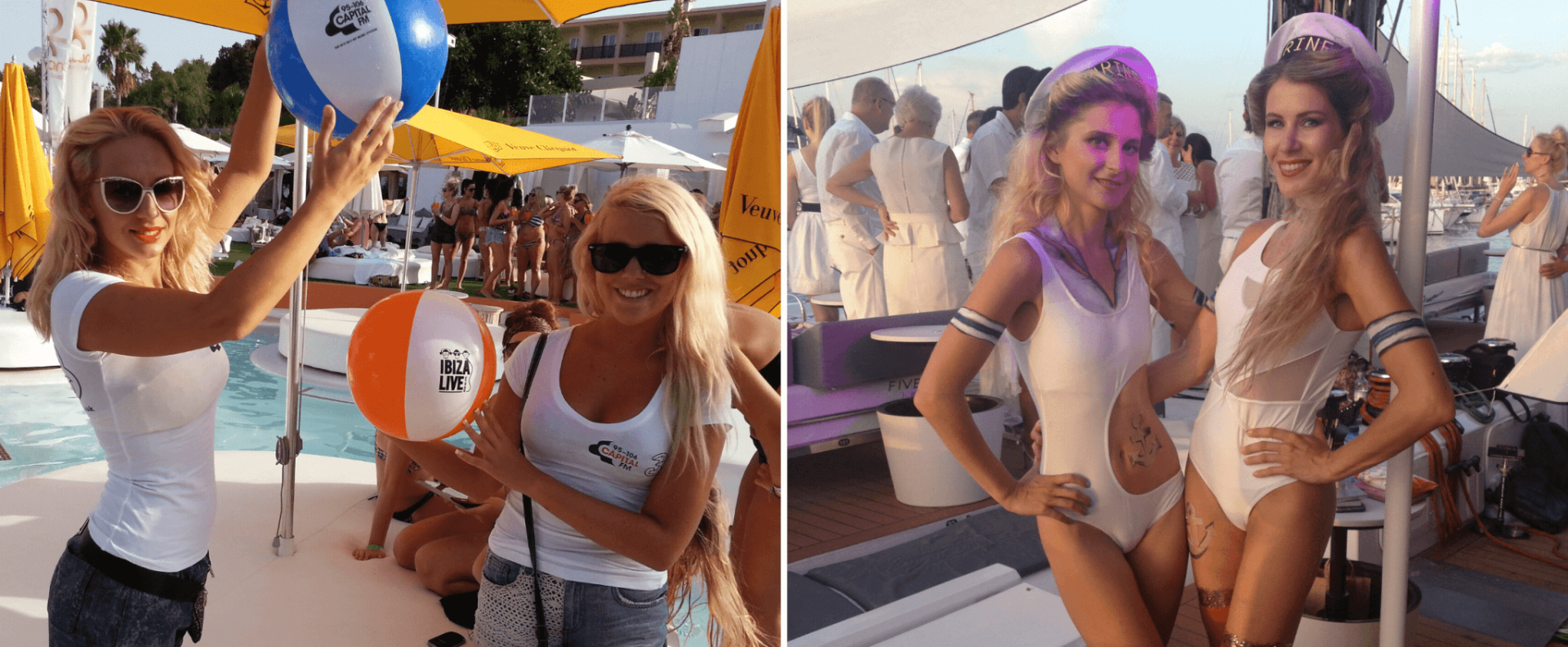 Bespoke-outfit-design-in-Ibiza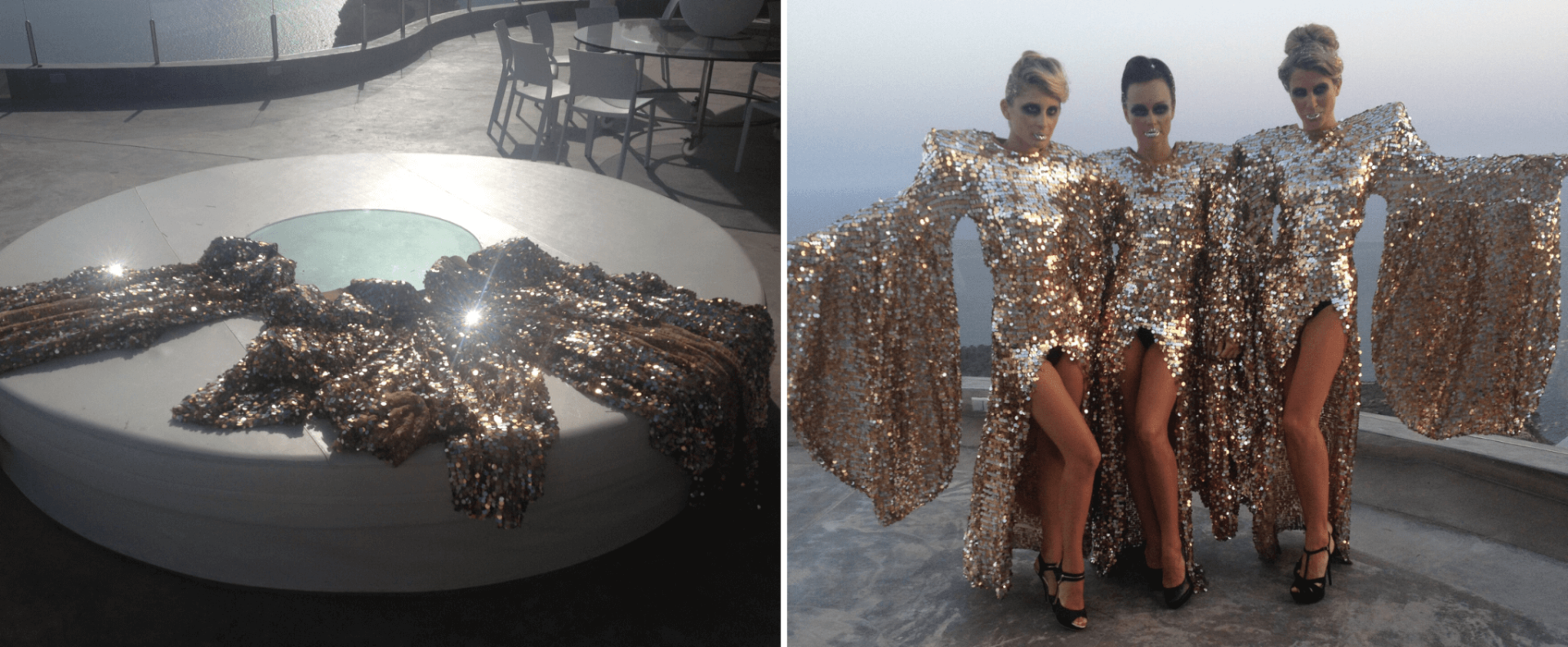 Body-painting-agency-Ibiza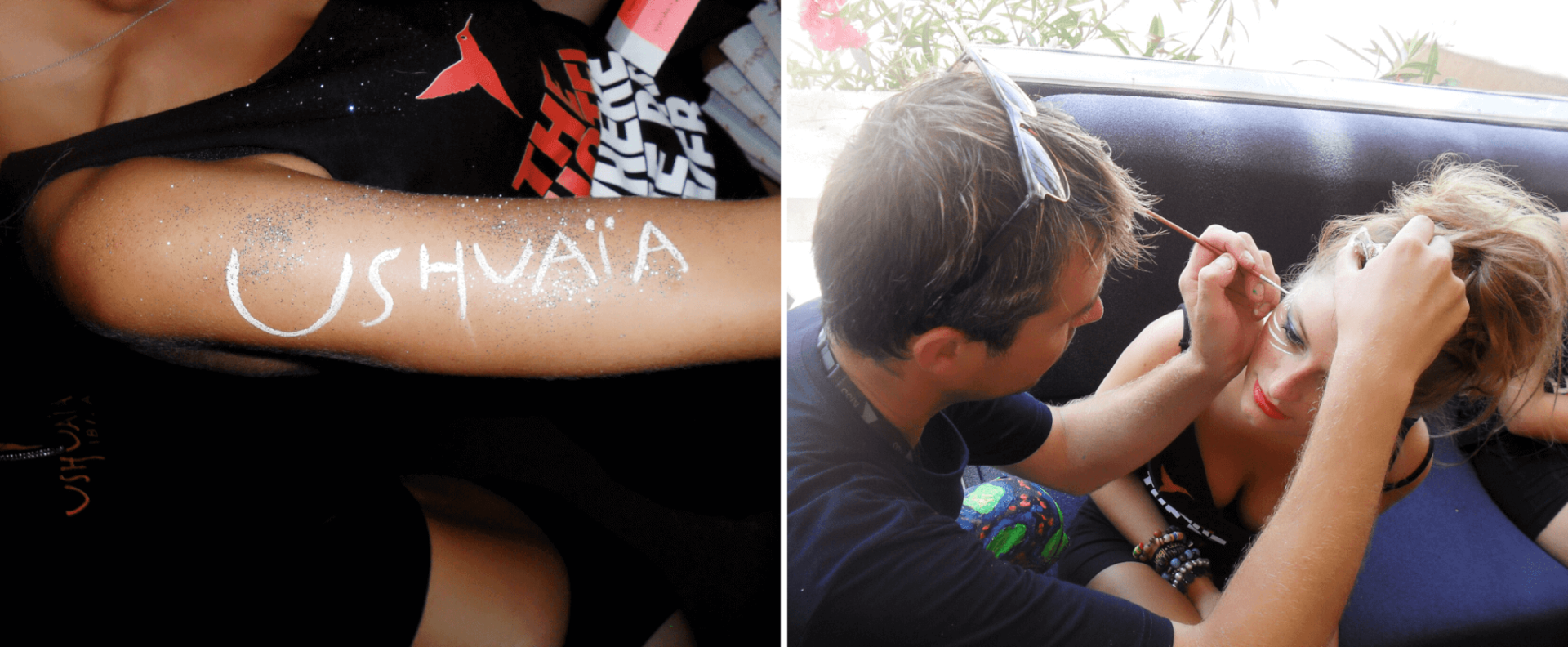 Model Agency in Ibiza providing Promotional Staff,
Hostesses and Image Models
Elpromotions Model Agency Ibiza (Modelo Agencia Ibiza) was founded in 2010 and is based in Ibiza, Spain. We represent Ibiza based promotional staff, hostesses, commercial models, performers and hair & make up artists. Our models work at venues, such as Ushuaia, Nikki Beach, Ibiza Rocks Hotel and KM5 to name a few.
Why Ibiza? Ibiza is an opportunity for brands
Ibiza is home for many large worldwide events, exclusive parties and luxury functions. We are delighted to offer our clients experienced bar staff, waiters, VIP hosts and hostesses. With plenty of marketing opportunities available from alcohol to technology brands, Ibiza is the perfect location to get your product noticed. Ibiza peak season runs from May until October, which is without a doubt the busiest time for brands to be seen. Our beautiful image models work for luxury clients and look after VIP guests and private clients. We are proud to have worked with many amazing clients over the years including Iberostar, Ushuaia, Sony Entertainment Network and Discover Ibiza just to name a few. All our models live in Ibiza, they have a valid NIE number (Número de Identificación de Extranjero) and are paid through our monthly payroll.
Model Agency in Ibiza providing Promotional Models
Our experienced promotional staff can assist with raising brand awareness and getting your product noticed. We specialise in product launch events, brand activations and special events. All our Promo Guys and Girls are based in Ibiza and ready to work for you. So, if you have an upcoming event in Ibiza and feel our models could add an extra touch of glamour and sophistication, then please get in touch with us. Whether you need sampling staff or looking to hire promotional staff – Elpromotions Model Agency in Ibiza would love to help bring your idea to life! Our promotional guys and girls are engaging and well-briefed. As standard, we ensure they have full product knowledge and training prior to each booking.
VIP Event Hostesses in Ibiza
Our friendly VIP hostesses and event staff can be hired to serve refreshments on arrival, organise staff, venues and accommodation. Well-presented and well-groomed meet and greet hosts and hostesses will give your guests a warm welcome and ensure the event runs smoothly. Our Ibiza hostesses work at numerous luxury events and high-end functions from private yacht events, villa parties to luxury product launch events.
Commercial Models in Ibiza
Elpromotions Model Agency in Ibiza represents commercial, fashion and lifestyle models. Our models work at fashion shoots, TV commercials and editorial campaigns. Our male and female model roster includes experienced fashion and lifestyle models, specialising in lookbook shoots, photoshoots, fashion shows, editorial and TV commercials.
Entertainers and Performers in Ibiza
Elpromotions Ibiza Entertainers and Performers work at private VIP events, corporate bookings and product launch events. With over 12 years of experience in the industry and knowledge of Ibiza, we can supply anyone from fire breathers to stilt walkers. We work with various local entertainers, in order to get the best selection of event performers available. Over the years, we have supplied professional fire breathers, stilt walkers, drag queens, mermaid water performers, roller guys and girls, angle grinders and jugglers. In addition to great performers, who will make an impact at any event – we also provide singers, bands, live music and DJ's.
Event Management Company in Ibiza
Elpromotions Ibiza bespoke event management service can help you plan any event small or large. Whether it's a special engagement, experiential marketing event or a product launch. As well as marketing activations and special events, we love creating corporate weekend getaways, luxury retreats and private VIP events. We specialise in private functions with it's innovative event creative ideas! Our event producers will take care of all the logistics, so you don't have to.
Our on the ground event team will look after the AV, equipment hire and stage build requirements. We work with Ibiza concierge and catering companies to bring your idea to life and add finishing touches. Services such as catering, airport transfers, villa and apartment rentals during your stay are all taken care of. Elpromotions has been organising events around the world for over 10 years and is proud to be one of the top event and logistics companies in Ibiza.
We know that in order to have a successful campaign, branded merchandise is the key. We can help with sourcing and styling in order to create that perfect outfit for your event. Our experienced team will take care of everything, so you can concentrate on important things, such as running your business. Whether you are looking for a simple promotional uniform, such as branded t-shirts, caps or canvas bags – our local suppliers are here to help. However, if you are looking to go all out and impress your guests with glamorous dresses and fun character costumes, we can assist with creating the perfect outfit that will turn heads! We work with local printing, costume suppliers and designers in Ibiza.
Elpromotions Model Agency in Ibiza provides the following staffing solutions:
Engaging Female and Male Promotional Staff
Experiential Marketing Staff and Teams
VIP Hostesses and Hosts
Meet & Greet and Event Staff
Lifestyle and Commercial Models
Fashion Models for Photoshoots
Editorial Models
Multilingual Image Models
Multilingual Promotional Staff to engage with wider audience
Hospitality and Catering Staff
Waitresses and Waiters
Mixologists and Bar Staff
Entertainers, Performance Staff and Dancers
Singers, Bands and DJ's
In addition to our promotional teams, we also provide:
Body Painters
Uniform Hire and Styling
Fashion Stylists for Video and Photoshoots in Ibiza
Photographers and Videographers
Concierge Services including Car Hire, Villa Hire and Ibiza Club Packages
Catering, Private Chefs and Pop-up Bar Hire for private and VIP events
Website Design and SEO Services