In May 2019, Firestone presented "Road to the Mainstage" activation at All Points East Festival that hosted new up-and-coming artists. Elpromotions Agency worked with Wave Agency to support Firestone Europe festival campaign after a successful Firestone activation in 2018.
This year, we provided two teams of event staff. The promotions team included male and female staff members, especially hand-picked for the activation.
All Points East Festival at Victoria Park in London stretched over 10 days, with live band performances on Friday, Saturday and Sunday.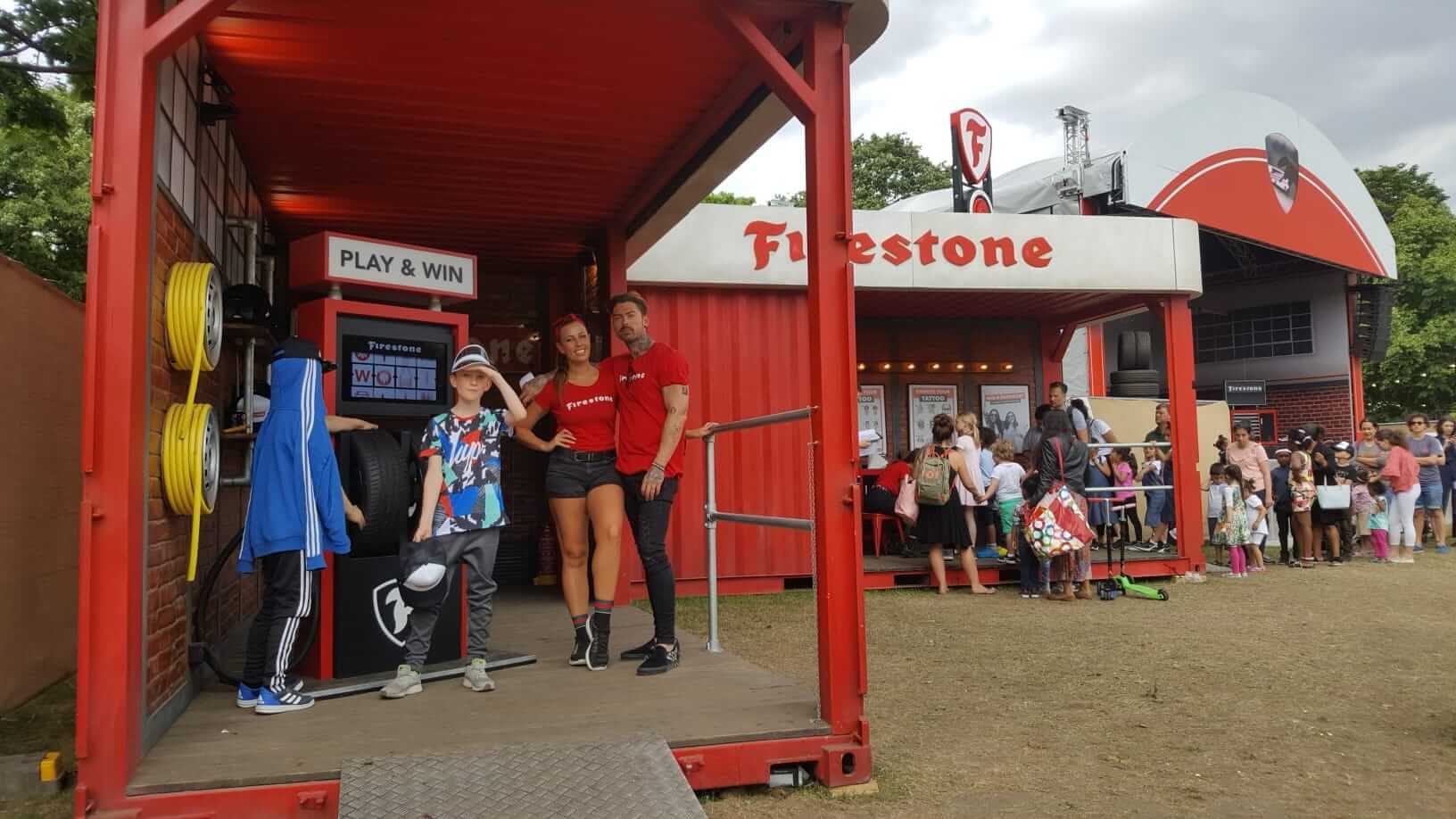 It wasn't just the acts that caught attention – our staff did too!
The festival hosted many impressive acts which caught fans attentions and had them queuing at the entrance. Our promo staff sported the Firestone outfits with promo girls wearing fabulous red lipstick, they attracted a great amount of attention. All looked the part, arrived on time, and ready to tackle the Firestone activation queues. The activation booth was split into two accessible sections: the tattoo container and the Play & Win container, located next to the stage.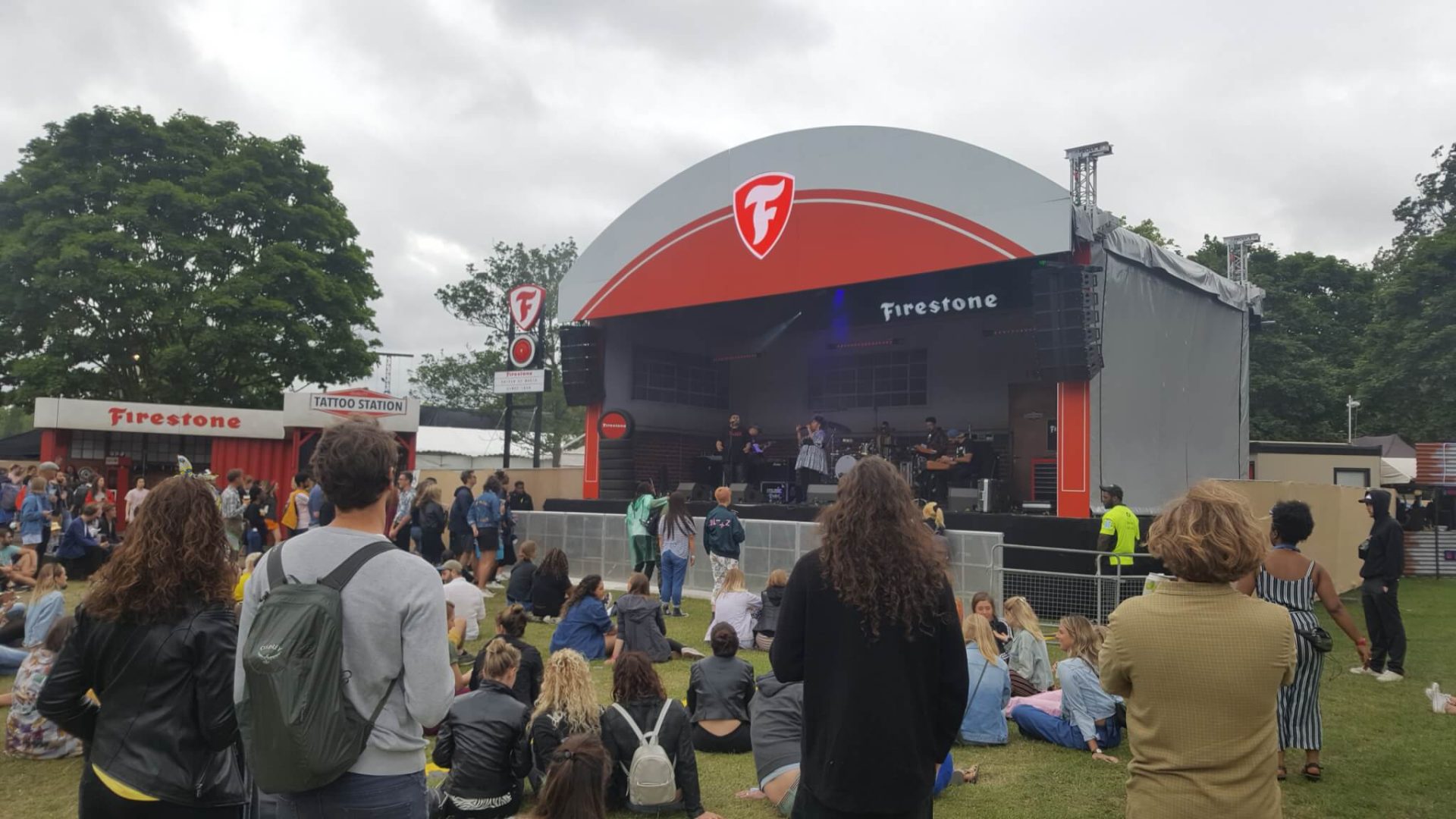 Firestone activation booth and 'Road to the Mainstage' stage for young artists.
What went on
In the tattoo container, airbrush tattoos were available. Our friendly event hostesses welcomed the festival goers in, helped them choose their favourite design and sat them in a chair where the tattoo specialist would then complete the tattoo placement. Once that was complete, our hostesses directed them through the correct exit whilst telling them about the tag and share competition.
Over in the play & win container there was a 'Spin the Tyre' game set up. Our male and female hosts encouraged party people to have a go at the spin the tyre game. Our event hosts managed to drum up much excitement for the game, and though ever the professional promotions hosts and hostesses, they couldn't help getting a little excited for the winners!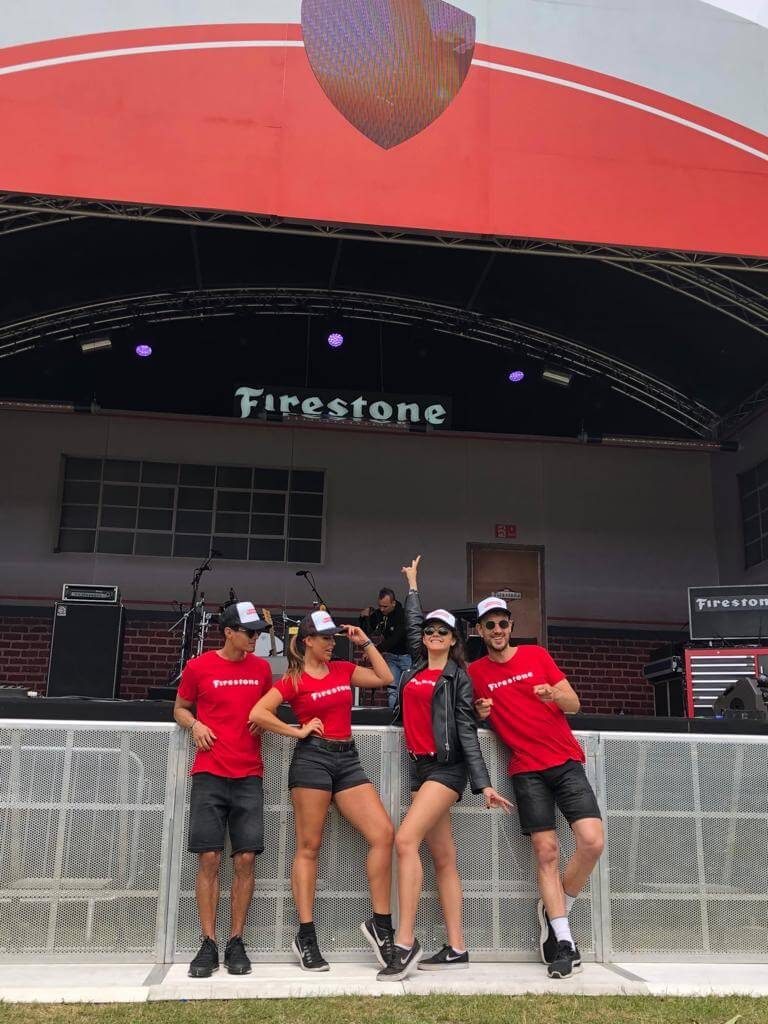 Elpromotions London Promotional Staff at All Points East Festival 2019
Same time next year Firestone?
Firestone delivered another fantastic experiential activation full of exciting games and giveaways. We are proud to have worked on such a successful event and can't wait for next year!
****
If you would like to enquire about booking event hostesses, promotional staff or models then get in touch!
0333 011 5463